We use AppLock apps to protect our privacy and hiding application, photos & videos. This is very Useful for us because after locking anyone can't open our apps, photos, videos without permission. But Sometimes we forgot the password & can't open the apps in this case what can we do. So In this post I'll tell you how to unlock apps from AppLock.
Many Applock users are facing the problem of forgetting passwords. Some questions of Applock users are as follows-
After forgetting how to unlock AppLock password?
How to reset AppLock password?
How to disable Applock, if forgot password?
Is there something else I can do to unlock my apps?
How to bypass password screen of AppLock?
Is Without a password can unlock the AppLock apps?
Ans.
-Yes,  if you have forgotten your password then you can Reset password, bypass password screen, uninstall AppLock without any password. And applications can unblock by using these 5 tricks:
1. How to recover AppLock Password with FORGOT PASSWORD?
Start DoMobile AppLock & tap on top right 3 dotted menu. you will see Forgot Password option, tap on this.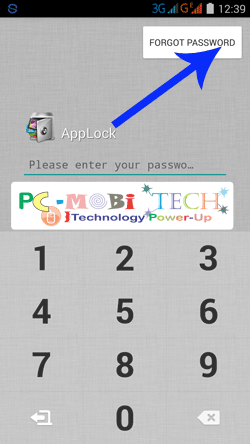 In the Forgot Password option tap on SEND CODE TO SECURITY EMAIL link. (And also make sure  the your phone DATA is enabled or not if not then first enable it.) Now AppLock will send a code to your Security email. Go to your email id & check code & paste it to Enter the code to reset your password box and after this tap on RESET PASSWORD option.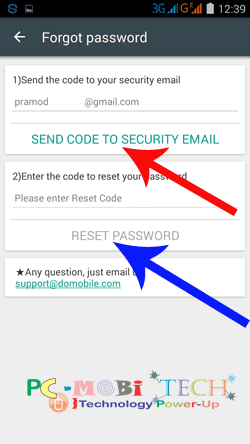 If you have entered correct code, then the AppLock password will be reset.
2. AppLock Password Screen Bypass trick-
Go to smartphone Settings & tap on Apps (or Application manager).
In Apps (Application manager) Tap on AppLock.
In AppLock App info, Tap on Force stop & confirm Force stop by pressing OK. (AppLock Service is now stopped and all applications are unlock too.) You can open any app which was locked with AppLock, but the AppLock service will start as soon as. So all applications will be locked again.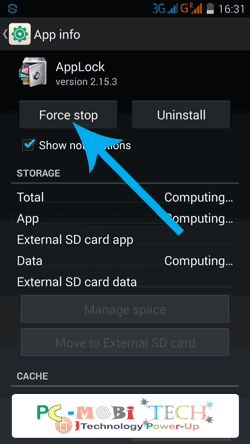 3. If it does not work, then please uninstall the AppLock.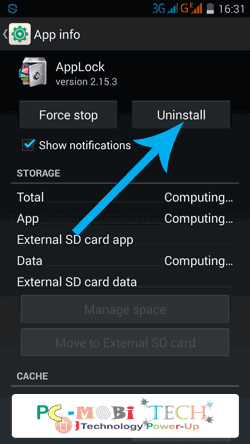 4. Another trick to Bypass password (open Apps without password)-
Go to Smartphone Settings & tap on Developer Option.
In Developer option tap on process stats.
You will see all application which are running in the background. You will need to stop AppLock process, Find AppLock from the Process Stats list and after finding tap on it.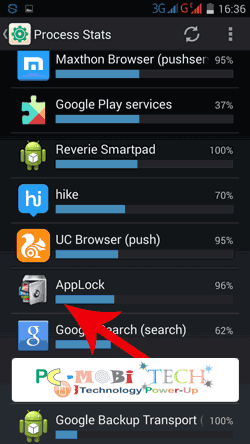 After tapping on AppLock you are in Use details, To stop process AppLock tap on Force stop button.

Now you can by-pass applock protection & can open any protected app.
Also Read: How to lock android apps with DoMobile AppLock .
5. Smartphone Settings is locked with AppLock. Then how to uninstall AppLock?
Many times it happens that we locked smart phone's settings with App Lock, In this situation we can't uninstall the Applock without open the Settings. Then you can try to uninstall AppLock with other third party uninstaller apps such as Easy Uninstaller App Uninstall, Uninstaller, Uninstaller Perfect etc. And many antivirus apps also come with apps uninstaller program such as 360 mobile security, Clean Master & Avast free mobile security.
Or If you have locked your Google Play Store then try 3rd party apps store to download these apps. Eg: Mobogenie, 9Apps and Android Mirror.
Note: last 4 tricks (2, 3, 4, 5) will also work for all other app lock apps. If the problem is still not resolved, reset your smartphone to Factory defaults:
I hope that your problem will be resolved.
Also See :