When we want to see a review of any product, we first look into the features & pricing detail. But Here, we are talking about the Ivacy VPN, so, we will check its feature, speed, pricing, and reliability.
About the Ivacy VPN
Ivacy is a Singapore based Service. Which offers a Virtual Private Networking (VPN) service at a very decent price. Ivacy started the company in 2007 and since then they are protecting thousand of customer privacy and identity.
What Ivacy VPN can do for you:
Allow access to geo-restricted content and website.
Bypass any firewall
Streaming support.
Prevent ISP tracking
DNS and IPv6 leak protection.
Anonymize yourself against any online threat.
P2P File and Torrent downloading.
Ivacy VPN Review
As I said, when we think to buy the best VPN, then first we consider its features, Speed, OS & device support, and pricing. So here, we are focusing on these points.
Ivacy VPN Features:
Check the few eye-catching features of Ivacy VPN:
Server
If you want to watch the blocked content that has GEO restriction, then Ivacy's 450+ servers based in 100+ locations will help in unlocking that content. You will get true freedom of the Internet around the world.
Streaming Support
Ivacy VPN support Video streaming, if any video streaming site has been blocked in your country and you want to watch the content without lagging then the feature is for you. The Video Streaming support is available in both Computer and Browser extension: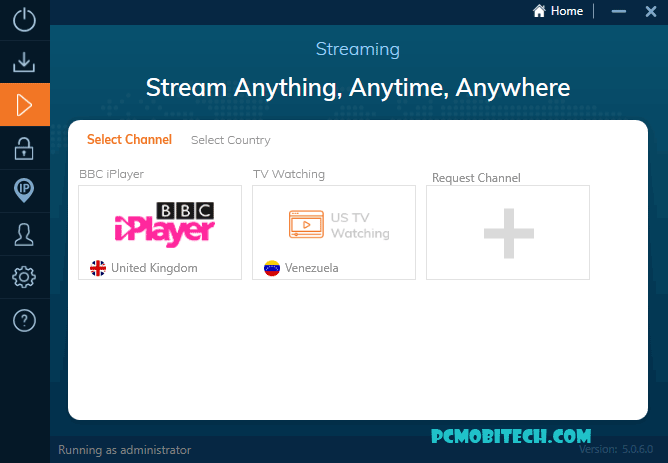 Ivacy VPN Windows App Streaming Support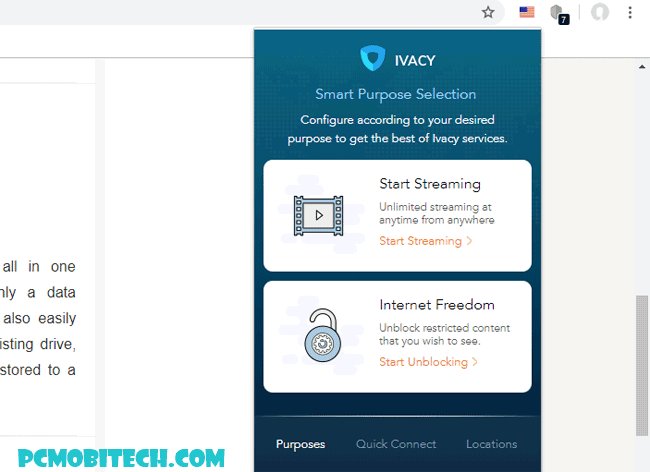 Ivacy VPN Chrome Extension Streaming Support
Security
Ivacy VPN contains all required feature that is necessary to protect your privacy online:
Browse Anonymously
With the Ivacy VPN, you can protect your privacy and IP address. After activating the connection to its VPN servers. All the data will be encrypted, and it will hide your real IP address, so when you visit any site, then Ivacy VPN servers will replace your original IP and show the servers location IP. Hence, no one will be able to trace your IP, and you can anonymously browse online.
256-bit Data Encryption Security
Ivacy provides 256-bit Strong Encryption data protection. The data you enter into the browser will be encrypted with 256-bit encryption technology, and the code can't be decrypted easily. It will add an extra layer of security, which prevents data from being theft.
Public Wi-Fi Security
Do you know, when you connect your computer or  Smartphone to a Public WiFi, such as Restaurant, Hotel, Railway station or Airport. Then the connection is not encrypted and hackers can easily see what you are searching and which site is visited. So your data is not protected on this Public WiFi. If you are using a VPN service, then your computer traffic will be re-routed through the VPN tunnel, even when you're on Public WiFi, your data will remain protected with 256-bit Data Encryption Security.
Identity Theft Protection
Ivacy offers military-grade protection to hide your identity online. It is foolproof security, and Identity thieves can't grab any info about you.
Internet Kill Switch
An Internet Auto Kill Switch is must required with every VPN, if it doesn't have then when the VPN connection drops, then your original identity will expose. If a VPN Kill Switch is present, then it will completely disconnect the Internet connection after disconnecting VPN.
No Logs
Ivacy VPN uses zero logs policy and doesn't store any of your information on their server so that nobody will know except you, who are you and where from you visited?
DNS & IPv6 Leak Protection
Ivacy secure DNS add-on gives extra protection and all of the your computer traffic will be diverted through the Ivacy's DNS server, it increases the security & prevents any DNS leak. Along with this it gives additional protection against IPv6 vulnerabilities and always force your all IPv6 traffic into the VPN tunnel, thus it is protecting you from any potential leak from DNS level.
Multiple Protocols
It supports various protocols including PPTP, SSTP, L2TP, OpenVPN, and IKEv2.
Optimized P2P Servers:
Do you do P2P file sharing or Torrenting? If yes, then Ivacy will be another good choice because when you use any torrent client or P2P file sharing app, then your real IP is always exposed over the network. It will protect you from IP leak protection and allows you to use P2P sharing and Torrent downloading without worry.
Multi Login optimized:
Ivacy VPN allows you to connect upto 5 devices simultaneously, so your privacy will remain protected on all of your devices within a single account.
Unlimited Data Transfer
Ivacy doesn't have any data use condition, therefore you can get unlimited speed and data transfer without any restriction.
Split Tunneling
Ivacy allows you to do Split Tunneling. This feature can split and prioritize your data traffic. It can route your important data through VPN tunnel, and other non-important work without VPN through the standard Internet.
Grab Upto 90% discount on Ivacy VPN
Apps for Devices & features:
Ivacy VPN allows connecting upto 5 different devices under the one single account. You can get apps for most popular OS and devices. Doesn't matter which OS or device you're using, you can protect them with Ivacy VPN. It provides the apps for Windows, iOS, Android, Mac, and browser extensions for Chrome and Firefox.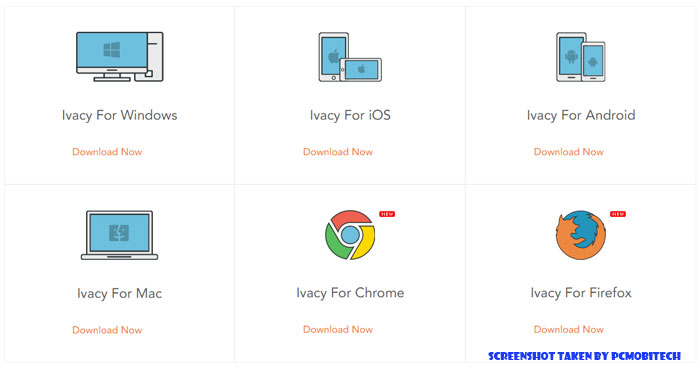 Not only this, you can also use it on Linux, Blackberry, Smart TV, Openelec, Routers, Consoles, and Kodi. So you have many options if you required.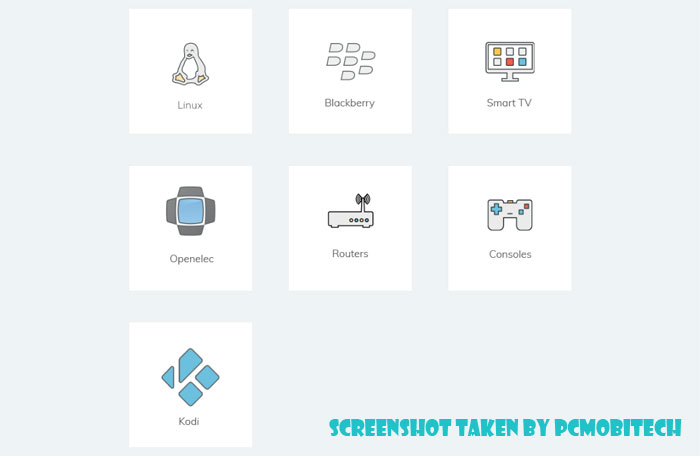 Price
When you visit Ivacy VPN pricing page, you will be a fan of the Ivacy because you can't get any VPN service at such an affordable price. Ivacy VPN is available in 3 premium plan: 1Month, 1Year and 2 Years.
And along with this, it offers a 5 years surprise VPN pack. When you visit the pricing page, after few seconds 5 Years plan pop banner suddenly comes up on the screen. If you want to take such plan at $1.34/month X 60months = $80.40 only, don't forget to grab such deal.
Ivacy VPN Discount:
Ivacy's gives from 66% to 90% discount on its plan. Currently Ivacy VPN is available in 3 plan and 1 special lifetime plan. You can purchase choose between 1 Month, 1 Year, 2 years and 5 Year lifetime VPN plan according to your requirement.
Free Trial or Refund Policy
Ivacy VPN doesn't offer a free trial but they offer a 3 days trial at $2.50, but they do offer a 7-day money back guarantee. So when you think, the VPN is not working according to your desire then you can ask for money back within 7 days.
Support
If you need help on a technical problem, you can get support via Email, and 24X7 Live chat support. You can submit a support ticket, and the problem will be solved by Ivacy VPN support team. Do you have any general question and want to discuss with Ivacy VPN support team then you can contact them via Contact-page.
Pro:
Split Tunneling options are available to bypass the VPN connection.
P2P and Torrent downloading and sharing support.
Firefox & Chrome Browser Extension works flawlessly.
Cheaper if compare to other VPN's.
Cons:
Free Trial not available.
Sometimes connection problem occurs, Looks like server connectivity problem.
Automatic Server Switching is only available in the browser extension. If you want to switch VPN server on Windows app then first you will need to disconnect the server and then only you can use another location.
You May Also Like:
Common Questions & Solutions:
How to Connect Ivacy VPN?
To take full advantage of VPN, after installing the Ivacy VPN app, run the app (if it is windows, then you should run the app as Administrator). Once it get launched, select the server location from the dropdown list, you can also choose city based location. And after that click on the Connect button.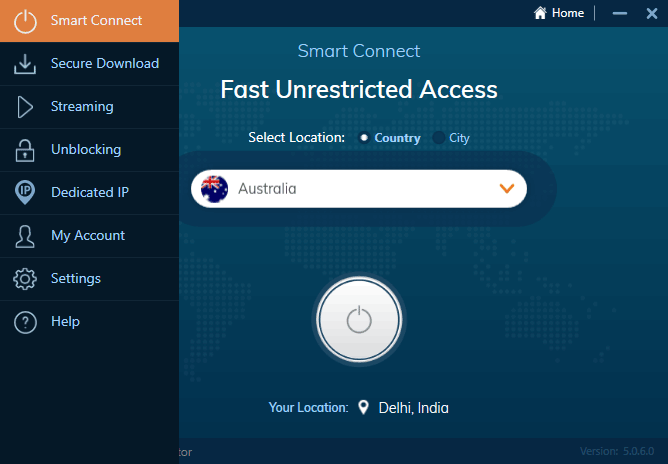 After clicking on the connect button, Ivacy VPN will contact to the server and VPN connection be started soon. If it is giving any error such as "There's a Problem with the connection please try again later.", Then you should restart you the Computer. If the problem still not solving, then you will need to reset installed Miniport drivers, Please read this how to reset:
Open Device Manager in Windows » Expand Network adapters » Right click and Uninstall the following WAN Miniport devices: (1) WAN Miniport (IP), (2) WAN Miniport (IPv6), (3) WAN Miniport (PPTP). 
Click the root of device manager element and then Right click & select Scan for hardware changes button. The WAN Miniport devices will be re-installed. Now try again connect to Ivacy VPN connection.
Connection is not working, What to do?
If your PC is successfully connected to the Ivacy VPN server but when you try to open any site in the browser and it is showing an error that you have not connected to the Internet. Then you can make another server connection call via Did it work? Yes or NO buttons.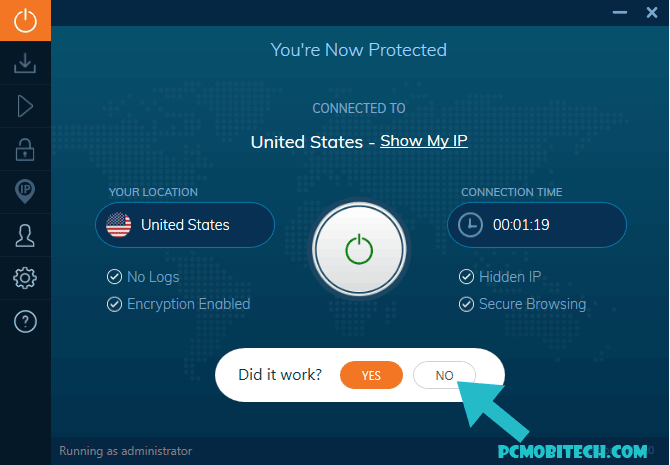 When you need to fix the connection error, Go to the Smart Connect tab in the VPN app and simply click on the NO button and it will reset the connection and will connect to another server in the same country.
How to Change Protocol & Enable Automatic Internet Kill Switch?
If you want to use different protocol between of TCP, UDP, L2TP, IKEV or any manual protocol. Then go to the Ivacy VPN App Settings and click on CONNECTION tab after that select the different Protocol.  But before doing this your VPN connection must be disconnected otherwise you can make changes, during the connection. This is also helpful when you want to connect multiple device within a single account, then you can use the different protocol for every device, and after that, you will not face connection problem on other devices.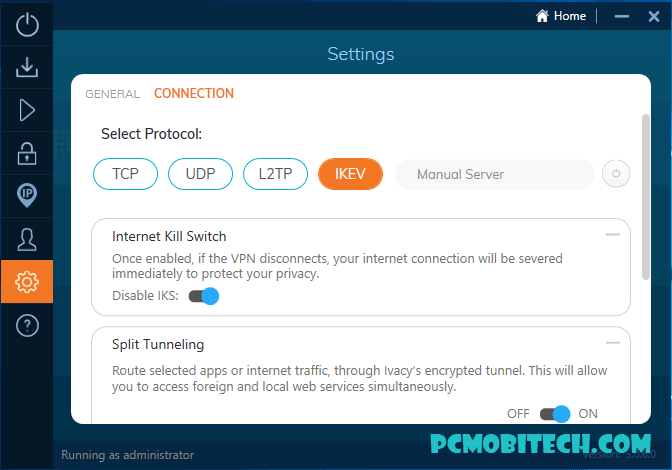 As I described above an Internet Kill Switch helps when your Internet connection drop, then the app will complete close the Internet connection & protect your IP from being expose. To enable or disable Automatic Internet Kill Switch in Ivacy VPN, Go to VPN Settings » Connection » Internet Kill Switch, and toggle the IKS button. Make Sure the app is running with Administrative privilege & VPN connection has not been enabled, otherwise, it won't work.
How to Use Split Tunneling?
After joining VPN connection, if you want to use a normal non VPN Internet without making disconnection, then Split Tunneling option will do this work for you. With the split tunneling, you can use VPN encrypted and non encrypted Internet simultaneously. Just you will need to white-list that browser in Split Tunneling on which you don't want to use VPN Service and then this feature will allow non encrypted connection in the browser.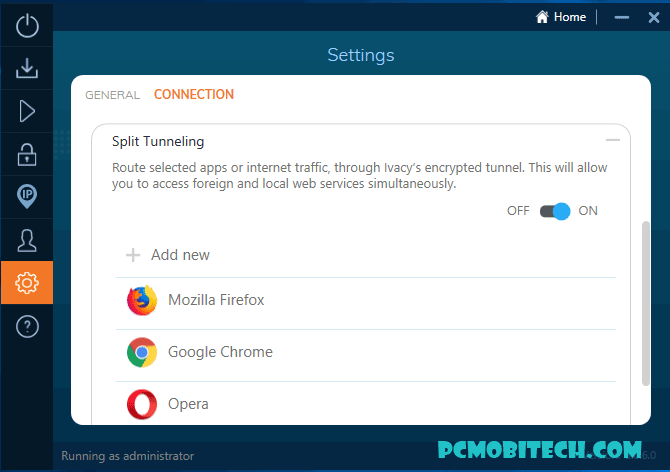 To white-list, any browser for Non VPN connection, Go to Settings » Connection » Split Tunneling and Turn ON the feature. But make sure the VPN is not running that time otherwise you will get an error. Once you enable the feature, any browser available in the Split Tunneling list can be white listed by clicking on the browser. And it will open the browser and original network will be used instead of VPN.
Ivacy VPN General Settings:
In the General Settings, you can enable security related option eg: Automatic Redial Connection, Launch on System Startup, Auto connect after launch, Disconnect VPN on app exit, IP/DNS Leak protection (Administrator mode only), App starting mode selection etc.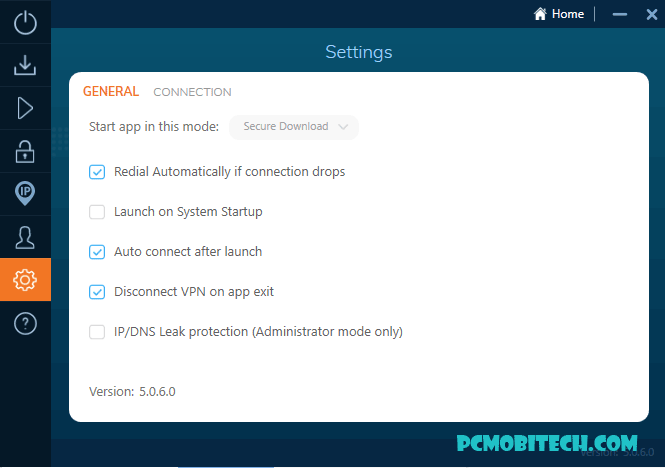 How to Disconnect IvacyVPN?
Once connected to the VPN server, you can continue to use until you don't disconnect the VPN service or you want to change the server location. To stop the Ivacy VPN service, just visit to Unblocking tab and click on the Disconnect button. And the service will be stopped and then you can continue to browse on normal internet connection.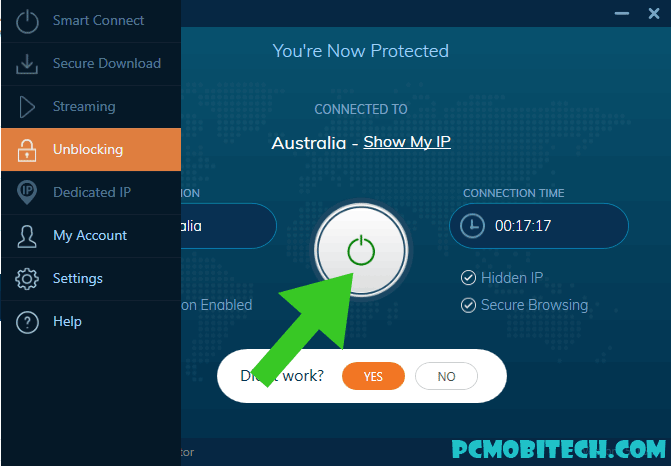 Grab Upto 90% discount on Ivacy VPN
Conclusion:
After testing the Ivacy VPN service, we can say that it is an affordable service, but the software still needs some improvement and also faced a server connection issue. However, once your device gets VPN server connection, it runs smoothly. So If you prefer a cheaper VPN with the premium feature, then Ivacy VPN will be a good choice for you.
Finally, another thing that I say every time before choosing the any VPN, first go for the small plan, such as one month period and also double check for free trial or Money refund policy. When you test the VPN service, then only you can take the best decision that what is best for you as according to your need.