Locking apps with an Applock application enhances your privacy & security. And there are many security application available on Android, which provides Applocking feature without installing an additional app. So today here I'm going to share how to lock and unlock apps from Clean Master Boots & AppLock Android.
Basically Clean Master Boots & AppLock comes pre-installed in Android Smartphone. It is because Clean Master is the most popular Android smartphone cleaner application. And it is freely available for everyone. Then why install another app for only Applock, If you have already installed Clean Master.
Lock apps with Clean Master Applock feature.
If you already have Clean Master Boots & Applock then any app can be easily Locked and protected and  no one will have access to your Installed apps. To lock Android app with Clean Master AppLock follow the steps below:
Open Clean Master in your Android Smartphone. And tap on top right Lock icon.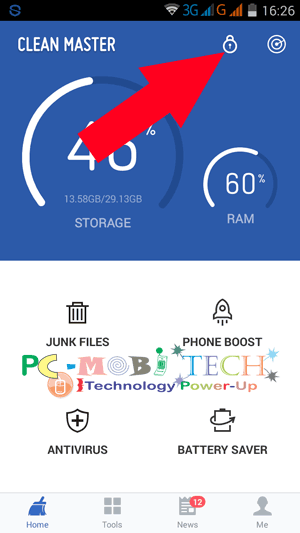 You'll now see installed application list. Select the check box of the app, which you want to lock with Clean Master AppLock. And after selection tap on PROTECT button to start protection.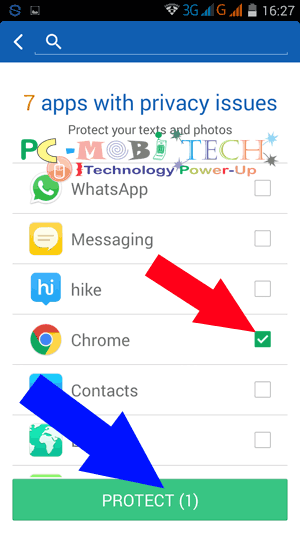 It will be now asked you to Set a password for apps. So simply draw a Pattern Lock (if you don't like to use pattern lock then tap on Change to PIN code at the bottom of the pattern lock screen). And it will ask you again to re-draw pattern or Pin Password.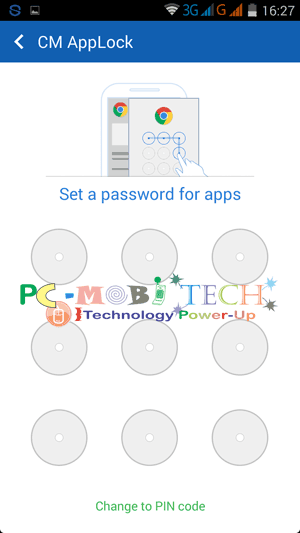 After generation a password (Pattern or PIN), You'll get Protected Successfully message the tap on Done button.
Unlock apps from Clean Master AppLock.
Unlocking apps from Clean Master AppLock is so simple, If you know password and don't want now to protect your apps. Then open the Clean Master AppLock, same as above I described and It will ask you to draw a pattern or Pin password, as you were locked it. After that you will see full list of the apps and a blue Lock icon in right of the apps, If you have locked it. So simply tap on Blue Lock icon to unlock the locked app.
Forgotten Password How to Unlock?
It is another big problem, that happens with most of AppLock users. When you have forgotten the password, then the apps can't be unlocked. So for this you will need to use Forgot Password option to reset password. Follow the steps below to reset Clean Master AppLock password:
Open Clean Master, and tap on Lock icon as you opened before, after opening it will ask you to draw a pattern or Pin password then tap on top right 3 dot menu. You will see Forgot password? option from the menu. tap on the Forgot password? to reset the AppLock password.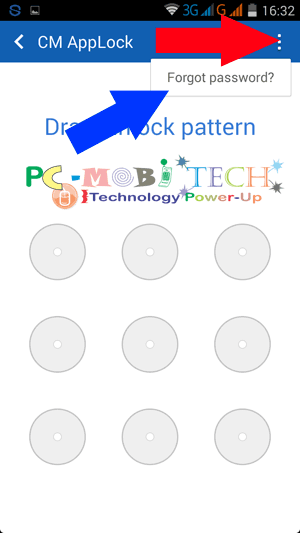 If you are resetting first time then you'll need to login to  Google account, Tap on OK to continue.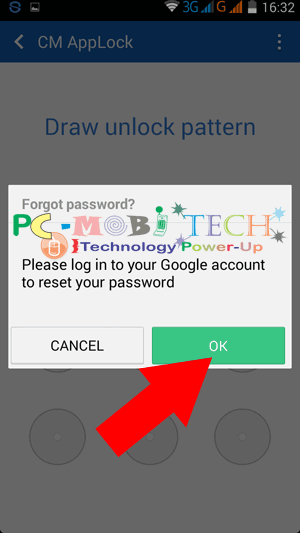 And on next AppLock will ask you to Sign in with Google. So tap on Sign in with Google, to continue resetting password.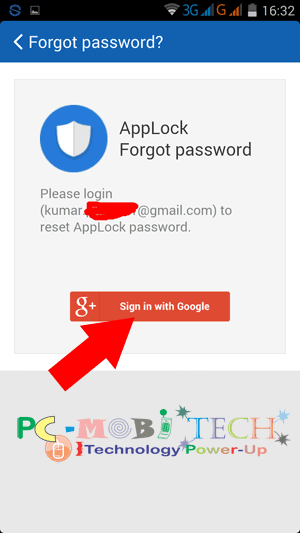 After Sign in, Tap on Allow button, to allow profile information access to Clean Master AppLock.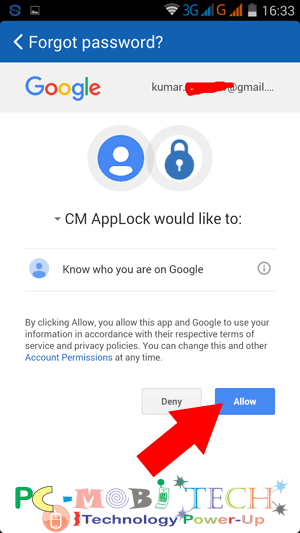 You can now draw a pattern or pin again to resetting AppLock Password. Let me know, if you have any problem.
Also Read: