In my previous posts, I wrote about how to activate 360 Mobile Security Find My Phone feature and how settings-up it. But most people asked a question to me. How to track my phone if I lost it and already have installed 360 Security Antivirus app on my phone. So this Post I'm writing for those who are not understanding how to track a phone after losing If 360 Security Find My Phone feature is already activated.
Update: Find My Phone service has been closed by 360 Security. As 360 Security app is no longer in development, so the information in the posts is no longer relevant or useful.
Track an Android or iPhone online with 360 Security Find My phone
If you have installed and activated 360 Security Find My Phone on your Android Smartphone or on iPhone and want to track it online using http://findphone.360safe.com then first you need to understand few things before to track phone.
Find My Phone feature must be activated on your Android Smartphone or in iPhone with your Google Account (Gmail ID).
You must be remembered Google Account (Gmail ID) to track your phone online.
Internet Data, Google Play Services, and Device Location service must be enabled on your phone.
Track your phone:
Go to 360 safe phone tracking page: click here to go.
You'll see 360 Safe account page, Click on Sign in with Google Account button.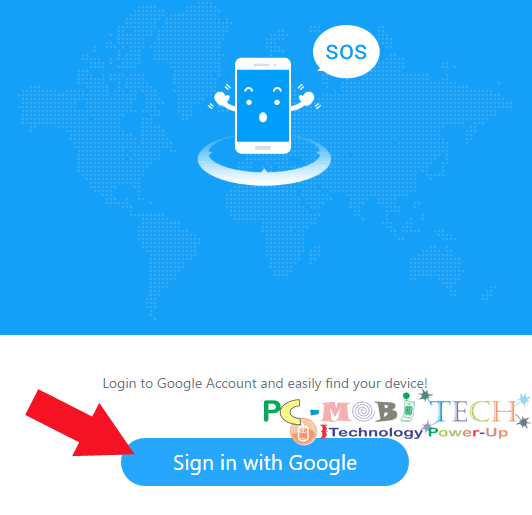 Now you'll be redirected to Google account page, here enter your Gmail ID and click on Next button and now enter your Gmail ID Password, Click on Sign in button.
After Sign in 360 Security ask you Allow to view your email ID so simply click on Allow button.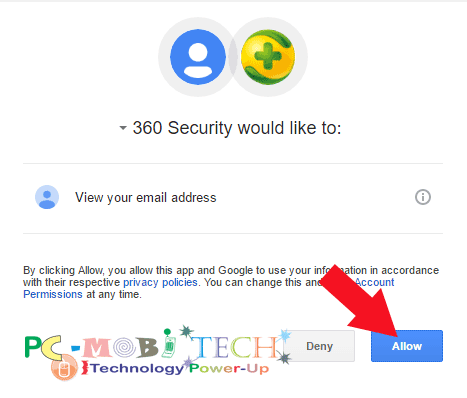 Now It will automatically be redirected to 360 Security Find phone account page and now you can track the smartphone with following ways Online mode and Offline mode.
Identify device is online or offline
After redirection to 360 Safe account page, you'll see a map with Lock, Alarm, Delete Data command buttons. You can check Device is online or offline by click on Device name drop-down menu.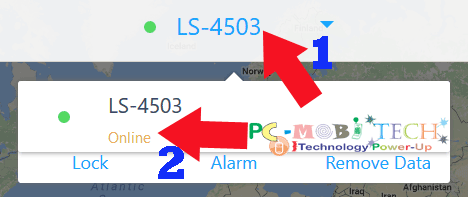 Online Mode:
If your device is online then the 360 Safe account will automatically start tracking your Smartphone Location. And give you an exact location.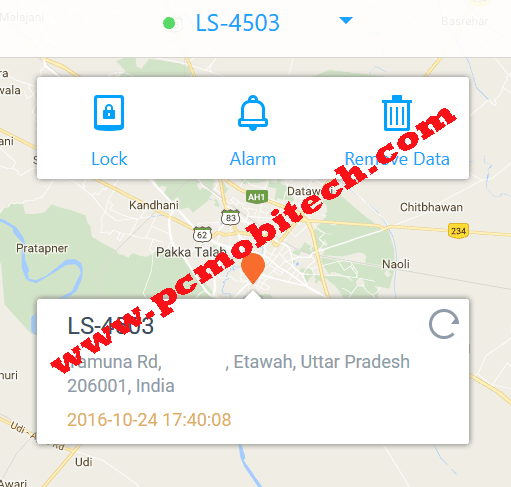 If the 360 safes has found your device online then you can use following commands in Online mode:
Lock: With the Lock Command you can immediately lock your mobile phone.
Alarm: Alarm will helpful, when you have lost your mobile in a party. or someone stole your phone and the thief is in your vicinity. Then you can give Alarm Command and your Phone will ring with a unique siren sound. And which will help you to catch your phone thief?
Remove Data: The option will help you when you can't get your phone. In this situation you can completely wipe your phone data eg: Contacts, SMS, MMS, Call history and Internal & SD Card Data etc. To wipe data completely click on Remove Data icon>>Click on Delete button>>again Click on Delete button. Now 360 Security Antivirus in your phone will be deleted all the data.
Offline Mode:
If the device is offline means device is not connected to Internet or Location service is not enabled in your phone. Then you can't control or track your phone with the 360 Safe account. But if the phone is in offline mode then it will give you an SMS command code. This code can be used by sending an SMS to your phone number from any other phone. So you can Locate, Lock, Alarm and can Remove Data in offline mode. And when you'll logged-in to 360 safe accounts then the account page will show you first "Locate" device SMS Command code: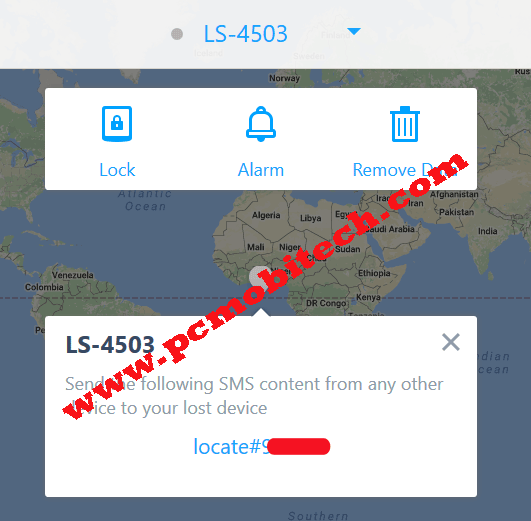 The Code looks like this: locate#458565 and the code is unique for every 360 Security Find My phone enabled phone.
Locate: If your phone is in offline then you can track your phone by sending locate#uniquecode message to your lost phone from any other phone.
Lock: To getting a Lock SMS command code. Click on the Lock icon in 360 safe account And you will see Lock button after clicking on Lock button you'll get your SMS command code. eg: lock#uniquecode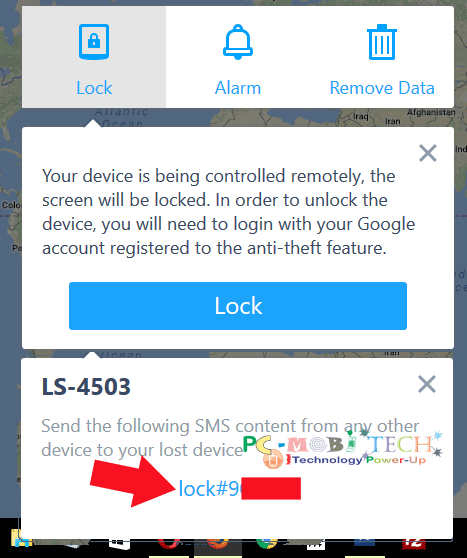 Alam: If you are thinking, your phone is available in the near of the place. Where you can listen the Siren sound then use any other phone to send alert#uniquecode and can ring the siren alarm in your phone. To get the code click on Alarm icon in 360 Safe account, Click on Alarm button and you'll get the alarmed code.
Remove Data: This option is useful when you can't get back your phone. Then you can send Remove Data Command del#uniquecode. To get the code click on Remove Data icon>Click on Delete button>Click on Delete again to confirm and you will get the Remove data SMS command code.
Note: 360 Safe online mode command and SMS command code will only work when your phone is switched on. If anyone removed the 360 Security Antivirus boost from your phone or the phone is Switched off then the Online method or SMS command code will not work.
Any question regarding to the post. Leave your question in the comment box.