Are you an avid smartphone photographer looking to take your mobile photography to the next level? Well, you're in luck! Google has just released its highly anticipated Google Camera 9.0, and it's now available for download on the Pixel 6 and Pixel 7 series. In this article, we'll walk you through the steps to download and install this game-changing camera app and explore some of its exciting features.
Google Camera has come a long way since its inception. It's renowned for its computational photography capabilities, which harness the power of AI to capture stunning images. With each new version, Google adds innovative features and enhancements to make your photos and videos even better.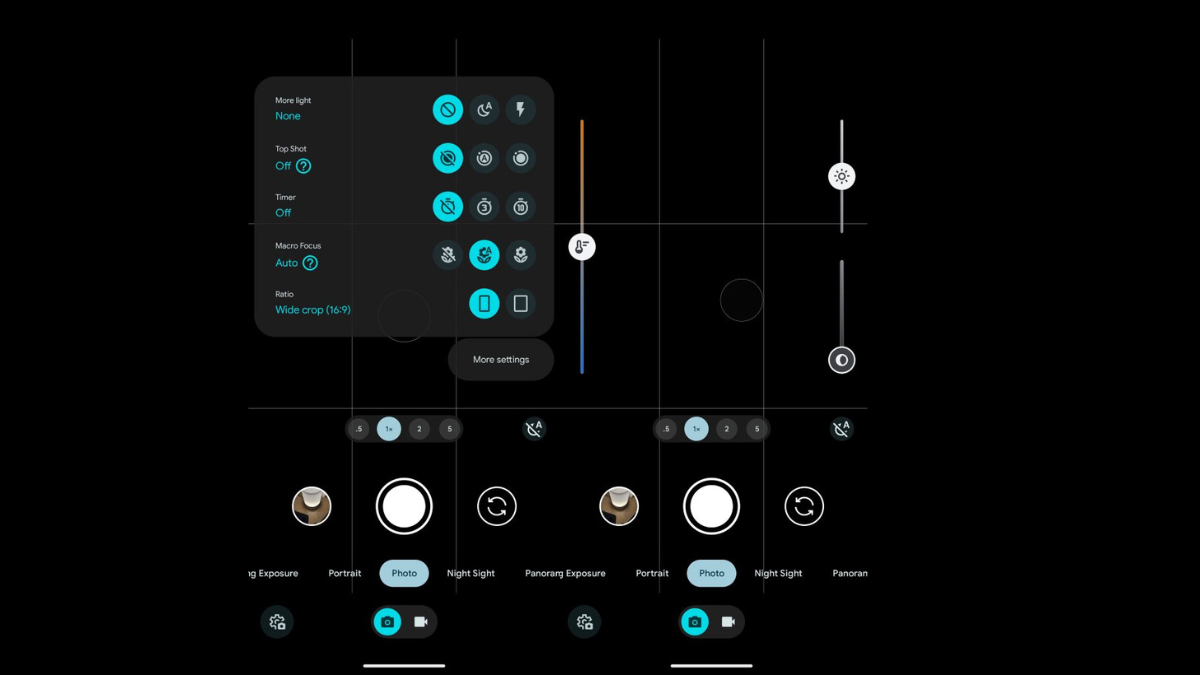 Credit: Image taken from 9to5Google
Why Google Camera 9.0 is a Game Changer
A New Era of Smartphone Photography
The introduction of Google Camera 9.0 marks a new era in smartphone photography. With the Pixel 8 and Pixel 8 Pro, Google continues to push the boundaries of what's possible in mobile photography. This latest version of the Google Camera app brings a host of exciting features and improvements that promise to elevate your photography experience.
Enhanced Night Mode
One of the standout features of Google Camera 9.0 is its enhanced Night Mode. Nighttime photography has always been a challenge for smartphone cameras, but with this new update, you can capture stunning low-light shots with exceptional clarity and minimal noise. Say goodbye to grainy, underexposed photos!
Improved HDR+ Technology
HDR+ technology has long been a hallmark of Google's camera software, and version 9.0 takes it to the next level. You'll enjoy improved dynamic range, more vibrant colors, and better exposure control, making your photos look even more lifelike and stunning.
Ultra-Wide Angle Photography
With the Pixel 8 and Pixel 8 Pro, you can now explore a wider perspective with the ultra-wide-angle lens. Google Camera 9.0 optimizes this feature, ensuring that you can capture sweeping landscapes and group photos with precision and detail.
How to Download Google Camera 9.0 From Pixel 8 Series?
Download Link for GCAM 9.0 APKs (Approximately 250MB) – Access Here (Mega)
You can install the most recent Google Camera version, 9.0.115.561695573.37, on Pixel 6 and Pixel 7 series devices that run Android 14. If your Pixel device hasn't been updated to Android 14 yet, you have two options: either install the Android 14 beta or wait for the stable Android 14 release to become available.
The download link provided above grants access to GCAM 9.0, which, unlike a single APK file, comprises multiple APKs. Google adopted the split APKs format for its applications starting from Android 11, a move designed to alleviate compatibility concerns. However, it's worth noting that this format does result in a larger package size for the Google Camera 9.0, clocking in at around 250MB.
Upon acquiring the GCAM 9.0 APKs file, the installation process requires careful attention. If you are unfamiliar with the steps, please consult the following section.
Guidelines for Installing Google Camera 9.0 on Your Android Device
Begin by downloading the Google Camera 9.0 APKs directly to your Android phone.
Next, move the downloaded file to the internal storage of your device.
Obtain the Split APKs Installer (SAI) application from the Google Play Store or other reputable sources such as APKMIRROR.
Launch the SAI app and select the Google Camera 9.0 APKs file.
Proceed with the installation process.
By following these instructions, you can seamlessly download and install Google Camera (GCAM) 9.0 on your Android smartphone. Should you encounter any challenges or have questions, please feel free to share them in the comments section below.
Conclusion
In conclusion, Google Camera 9.0 is a game-changing addition to the Pixel 8 and Pixel 8 Pro. With enhanced night mode, improved HDR+ technology, and the inclusion of an ultra-wide-angle lens, you can expect your smartphone photography to reach new heights. By following the simple steps outlined in this article, you can easily download and install this powerful camera app on Pixel 6 and 7 series and start capturing breathtaking photos.
FAQs (Frequently Asked Questions)
Is Google Camera 9.0 available for older Pixel models?
As of now, Google Camera 9.0 is exclusively available for the Pixel 8 and Pixel 8 Pro. Google may release updates for older models in the future, so stay tuned for announcements.
Does Google Camera 9.0 require a specific Android version?
Yes, Google Camera 9.0 is optimized for the latest Android versions that come with the Pixel 8 and Pixel 8 Pro. Ensure your device is running the required Android version for compatibility.
Can I revert to the previous camera app if I don't like Google Camera 9.0?
Yes, you can uninstall Google Camera 9.0 and revert to the pre-installed camera app on your Pixel device if you prefer the older version. Keep in mind that your photos taken with the new app will still be accessible.
Are there any known issues with Google Camera 9.0?
While Google Camera 9.0 offers impressive features, some users have reported minor bugs or glitches. Google typically addresses these issues with regular updates, so make sure to keep your app up to date for the best experience.
Can I use Google Camera 9.0 on non-Pixel devices?
The official release of Google Camera 9.0 is designed for Pixel devices. However, tech-savvy users may find ways to install it on other Android smartphones, but compatibility and performance may vary.