Dark mode is a good option for those people who have eyes problem such as low vision. It improves visibility for Phone users because many people does like white screen and they feel pain due to bright light. So in view of this, Google released the Dark Mode feature.
This Dark Mode option is also helping users to save smartphone battery life because dark mode doesn't consume too much battery power and you can continue use your smartphone for some extra time.
How to Enable Dark Mode In Android Smartphone?
There are two ways for activating Dark Mode In Android Smartphone: Use built in App Dark Mode Feature or Activate using Android System feature. We will not talk about the built in App dark mode feature because every app has their own settings and activation process is also different, so it will be better that search online for your app dark mode.
For Activating Android Dark Mode Feature you will have to find that the option is available in your phone or not because if your phone has Android 9.0+ ui based phone then only you can get the option in your phone, otherwise you will have to use built in App dark mode feature.
Another thing you will have to understand that every phone developer change the place of the Dark Mode option as they made custom os which is based on Android 9.0 Pie, so you will have to identify your self if below steps don't worked for you.
Activation process for Dark Theme Option in Android Phone:
Dark Screen Mode feature can be activated using following steps: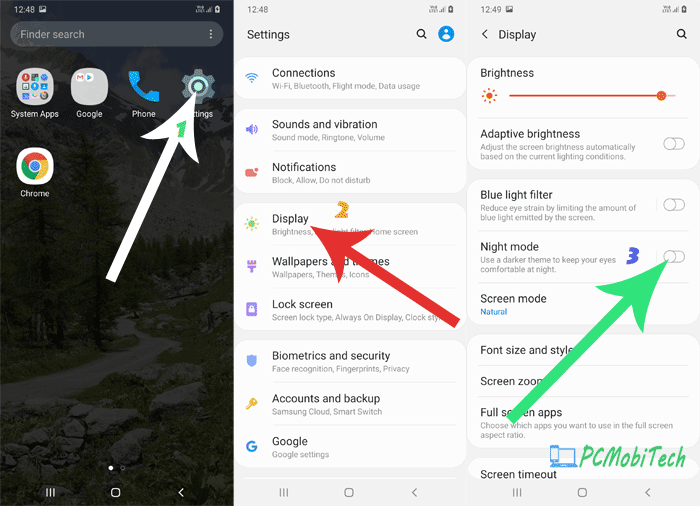 First tap on Smartphone Settings icon and then go to Display settings. Now tap on the Night mode option toggle button and Dark Theme option will be enabled in your Phone.
Another Way to Activate Dark Theme option in Android
If you didn't get the Dark Mode option in your Android Pie Phone then you can try following way to get the option in Android phone: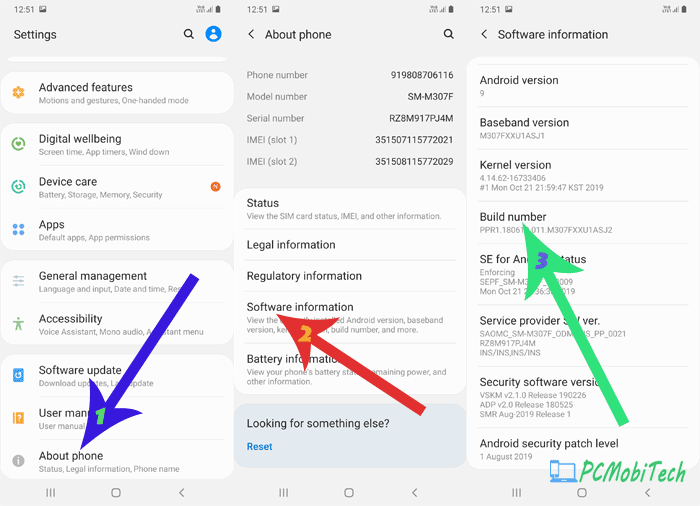 To activate Dark Mode option in another way you will have to enable developer options, To enable this go to Settings, and tap on About phone option. In the About phone screen tap on Build number 5-6 times and developer option will be activated in Android Pie.
After enabling developer options, come back to main Android Settings page. And follow these steps: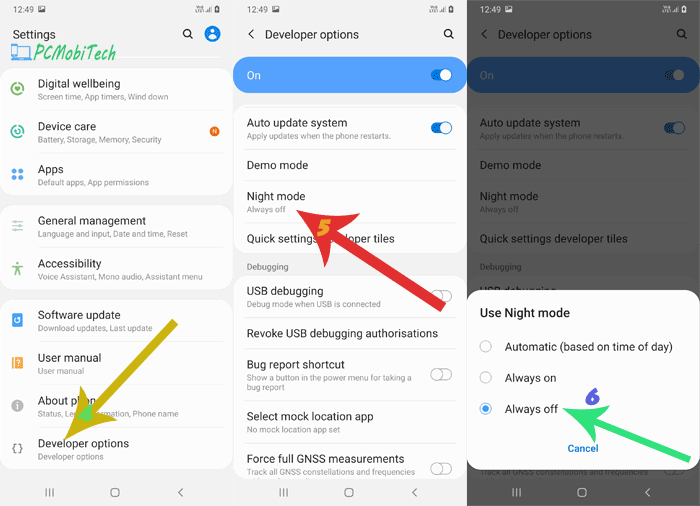 Tap on the Developer options and once you get in Developer options you will see Night mode option, to enable tap on this. As soon as you tap on the option you will see few option as Use Night mode:
Automatic (based on time of day)
Always on
Always off
Automatic (based on time of day) works as an automatic mode and will turn on dark mode in the night and if you want to enable it for full day just select the option Always on.
So today here you have learned about how to activate Dark Theme or Dark Mode option in Android Phone which is based on Android Pie 9.0. If you still have some doubts please leave a question in the comment section we will try to solve your queries.