In today's digital age, television entertainment has taken a new form with the rise of IPTV (Internet Protocol Television). IPTV allows users to stream TV channels and content over the internet, offering flexibility and a wide range of viewing options. If you're looking for the best IPTV apps for your Windows or Mac computer, you're in luck. In this article, we'll explore five top-tier IPTV apps that deliver an immersive and customizable TV experience right on your desktop.
Best IPTV Apps for Windows and Mac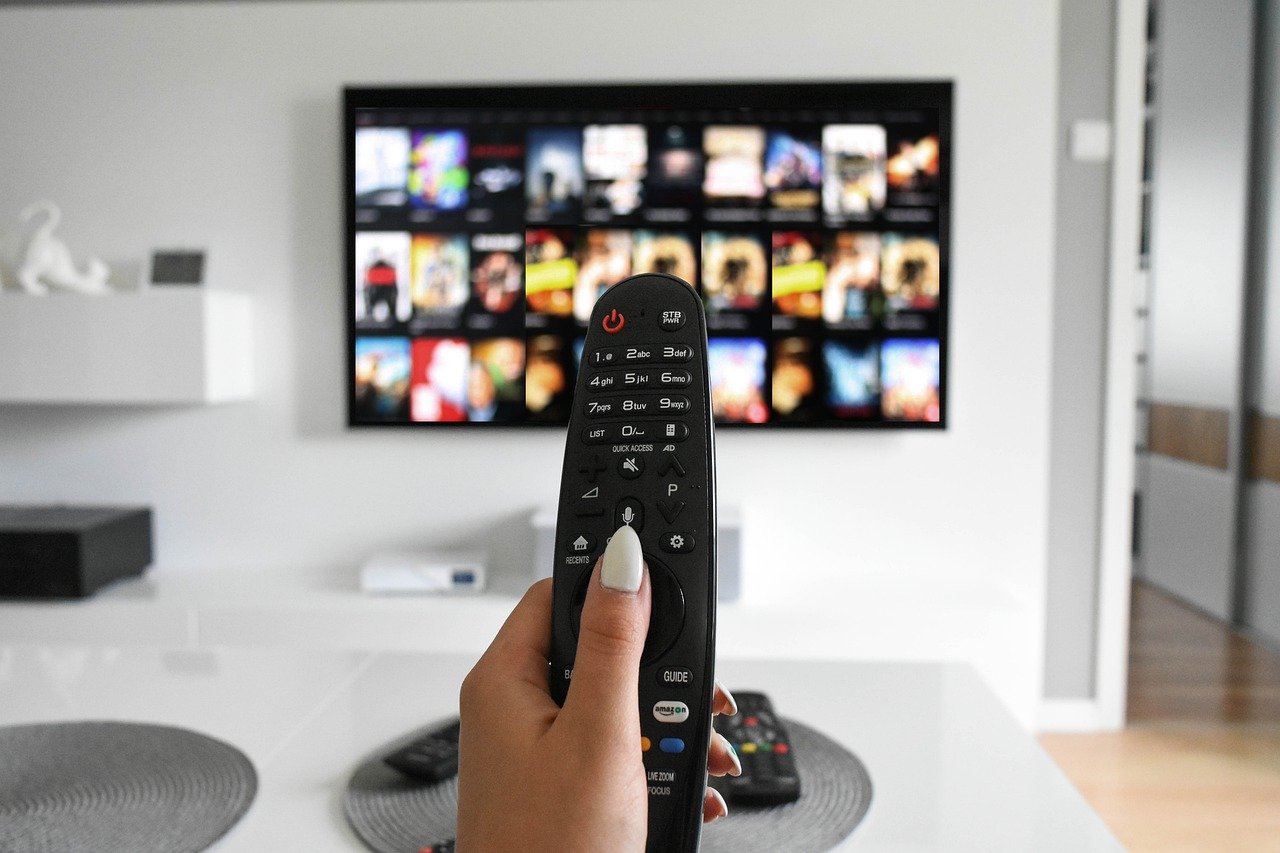 When it comes to enjoying IPTV on your Windows or Mac devices, these top-notch apps have got you covered:
1. Kodi: Your Ultimate Media Companion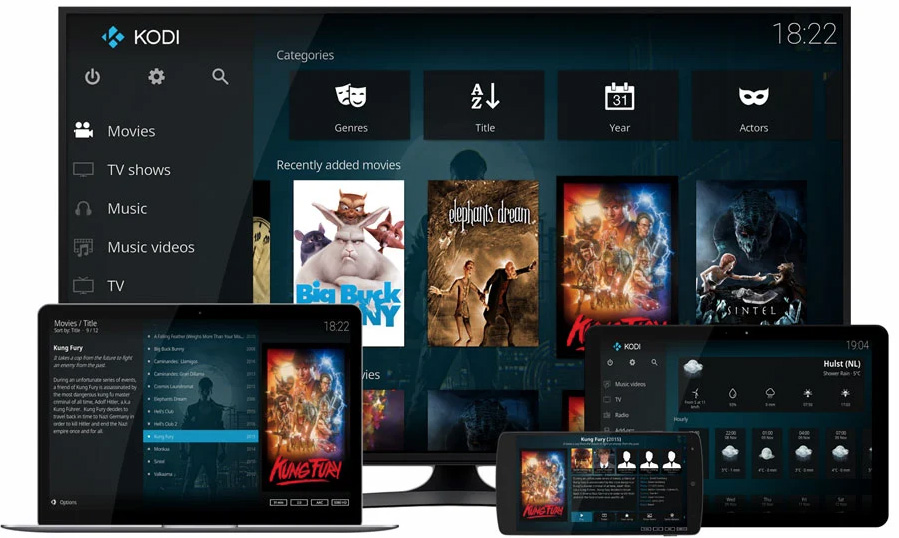 Kodi stands as a versatile and open-source media player that not only supports various media formats but also serves as a powerful IPTV app. Through compatible IPTV add-ons, Kodi transforms into a robust platform for streaming live TV channels, on-demand content, and even recording your favorite shows. Its user-friendly interface and extensive customization options make it a prime choice among tech enthusiasts.
2. VLC Media Player: A Trusted Multimedia Marvel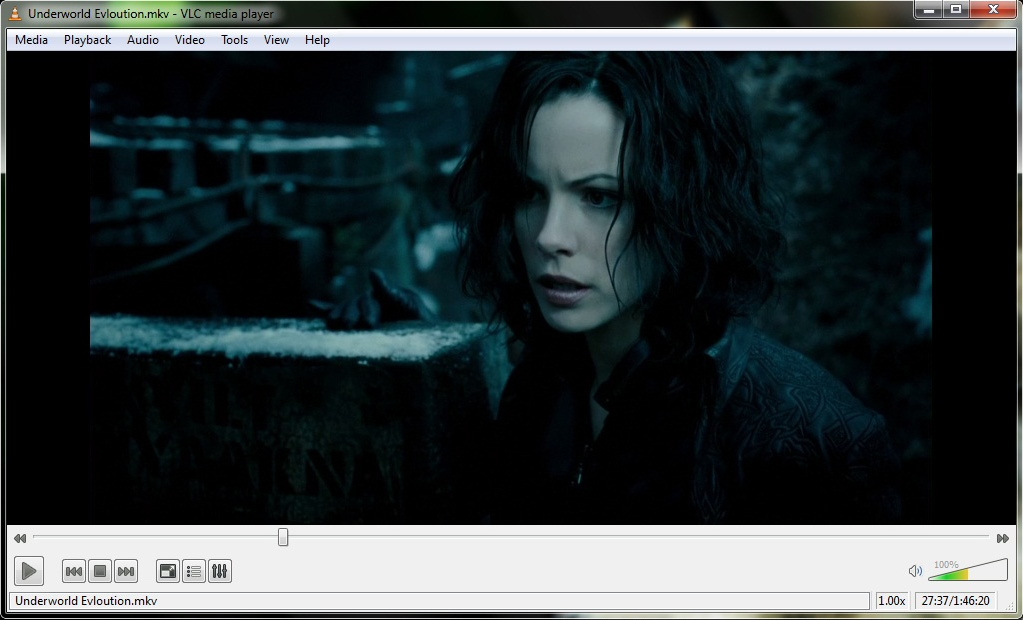 VLC Media Player, renowned for its multimedia prowess, is also an excellent option for IPTV streaming. Its broad format compatibility and straightforward interface render it a convenient pick for those looking to enjoy IPTV on Windows or Mac. By integrating IPTV playlists, users can seamlessly watch live TV and manage preferred channels.
3. MyIPTV Player: Tailored for Windows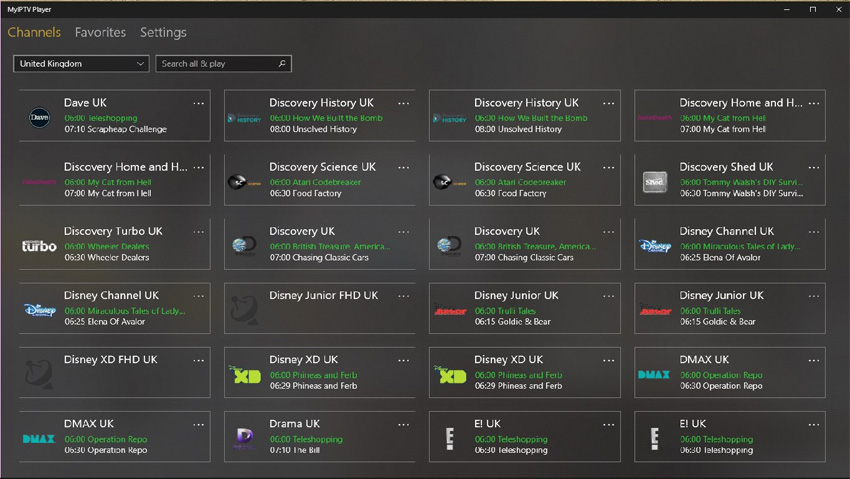 Exclusively designed for Windows, MyIPTV Player offers a personalized IPTV experience. Its intuitive design facilitates easy addition of IPTV playlists, ensuring a seamless live TV experience. The app encompasses features like EPG (Electronic Program Guide) support, customizable channel lists, and the added convenience of recording streams for later viewing.
4. IPTV Smarters Pro: Cross-Platform Excellence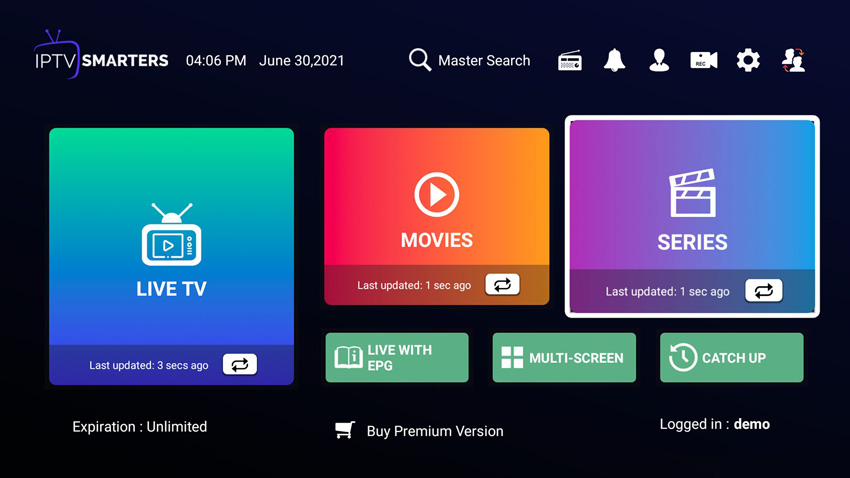 IPTV Smarters Pro bridges the gap between Windows and Mac, offering a harmonious IPTV experience. Sporting a sleek interface, this app boasts a plethora of features including live TV, catch-up, VOD (Video on Demand), and series streaming. Manage multiple IPTV subscriptions effortlessly and switch between them with ease.
5. Megacubo: Elevating Your IPTV Experience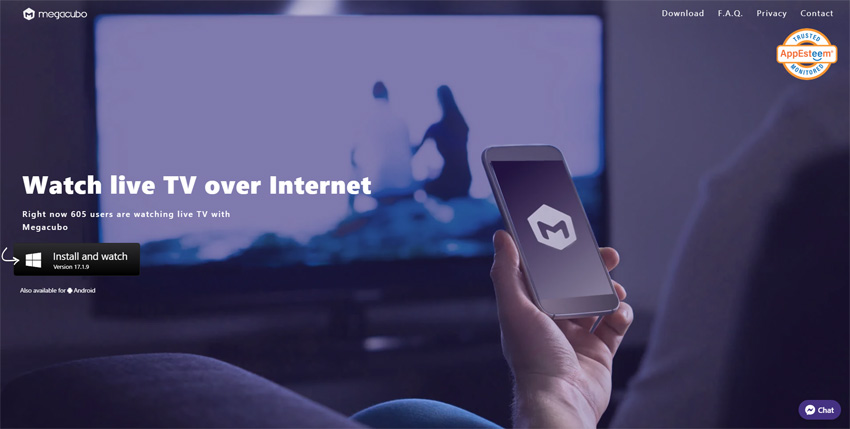 If you're seeking an outstanding IPTV player to enjoy international TV shows and movies, look no further than Megacubo. Compatible with both Windows and Mac, this exceptional player offers a seamless streaming experience that's both accessible and free. Megacubo's user-friendly interface comes with a host of distinctive features that set it apart from its counterparts.
Megacubo shines in its capacity to bring TV shows and films from across the globe to your fingertips. With compatibility for both Windows and Mac platforms, this player offers a free and easy way to indulge in international content. Its user-friendly nature and unique attributes truly set it apart within the realm of IPTV players.
Conclusion: Elevate Your Entertainment Experience
With the convenience of IPTV apps for Windows and Mac, you can transform your computer into a dynamic entertainment hub. Whether you prefer the versatility of Kodi, the simplicity of VLC Media Player, the tailored experience of MyIPTV Player, the sleekness of IPTV Smarters Pro, or the comprehensiveness of Megacubo, these apps offer a range of features to cater to your preferences. So, get ready to explore a world of TV content at your fingertips with these top-rated IPTV apps!
---
FAQs About IPTV Apps for Windows and Mac
Can I watch local TV channels through these IPTV apps?
Yes, many IPTV apps offer the option to include local TV channels in your playlists, allowing you to access a variety of content.
Are these IPTV apps free to use?
While some IPTV apps offer free versions, certain features or functionalities may require a subscription or one-time purchase.
Can I use these IPTV apps on mobile devices as well?
Some of these apps, like IPTV Smarters Pro and GSE Smart IPTV, have mobile versions available for Android and iOS devices.
Do I need a high-speed internet connection for seamless IPTV streaming?
A stable and high-speed internet connection is recommended for optimal streaming quality and uninterrupted viewing.
Can I customize the channel lineup in these IPTV apps?
Yes, many IPTV apps allow you to organize channels into custom groups and favorites, giving you control over your viewing experience.