When you want to download apps from Microsoft Windows 10 app store, if you are not from the United States, apps will not be relevant to your country. It is because when you install Windows 10 on your PC and Laptop, Your region is automatically selected to the United States. Thus Windows 10 app store will only show relevant content to the United States first. So if this is happening with you and want to enable local content in Windows 10 then follow the process below.
How to enable local content in Windows 10 app store?
To enable and get local content in Windows 10 app store, You'll need to select your country as a region in Windows 10. For this click on Date and Time at the Notification area. A menu will appear, choose Date and time settings from the menu.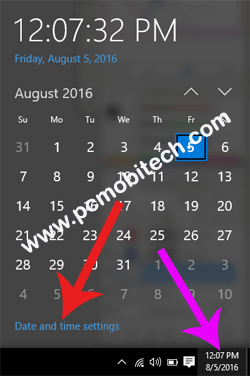 Alternatively, you can type Date and time settings in Taskbar search box and then hit the enter key.
Now you are in Date & Time System Settings. To settings up local content click on Region & Language option. And you will see Country or region option, click on the drop-down country list and select your country from the list.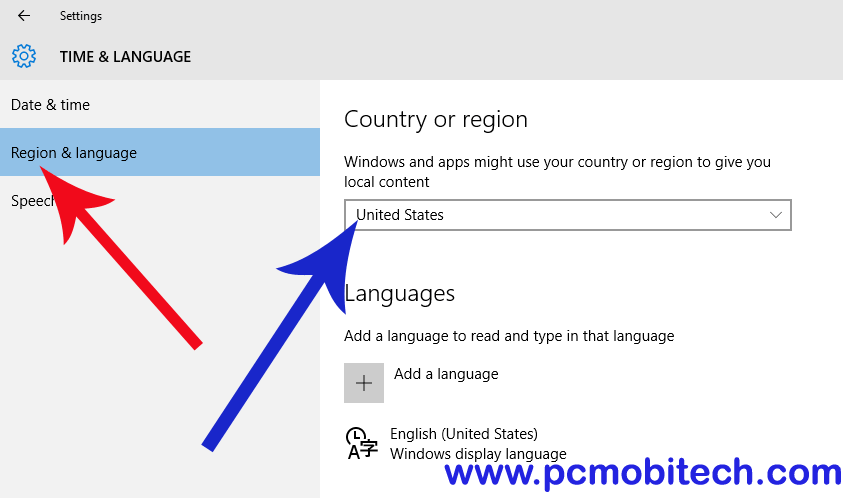 After this when you will open Windows 10 app store, App store will show you relevant apps according to your selected country first.

Also See: