As a gamer interested in live streaming your gameplay on platforms like YouTube, Facebook, and Twitch, you'll need to use a broadcasting or streaming software. With so many options available, both free and paid, it can be overwhelming to choose the right one for your needs.
When it comes to choosing between free and paid software, it's important to consider your level of experience and the features you need. For beginners, opting for a free software is a great way to start. Free software typically offers all the necessary features required for streaming on popular platforms, without the need to pay for premium features.
It's worth noting that paid software can offer additional advanced features, which may be beneficial for experienced streamers. However, for those just starting, a free software can be a cost-effective solution that provides a great streaming experience without breaking the bank. Ultimately, the decision of whether to use free or paid software is up to you and your individual needs.
Top Free Software for Live Streaming Games
1. OBS Studio
OBS Studio is an Open Source free Broadcasting software. Which is available for most popular operating systems including Windows, Linux and Mac OS. It has become most popular streaming software because of its simplicity and high performance. You can broadcast and record the game at the same time without affecting game performance.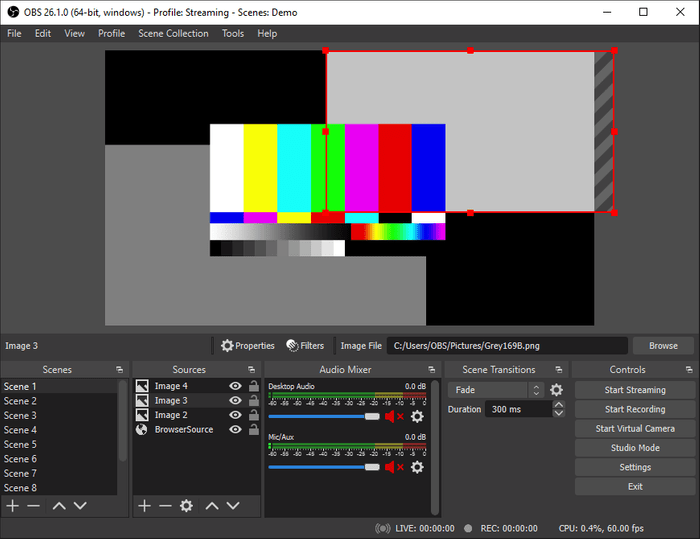 If you're using Nvidia Graphics card, then it will boost your gaming experience because it allows to use NVENC (NVIDIA encoder) which is a saperate chip on NVidia cards for specially design to handle video encoding. So OBS Studio has no effect on your game FPS and you can do lag free gaming and live streaming without investing in 2nd PC.
You can make a scene by capturing Window, Game, Images, Webcamera, Desktop, sound and other things. And Create different types of scene for different purpose such as starting, Intro, Live and End scene. And also you can mix audio from multiple sources and have full support of VST Plugin.
2. StreamLabs OSB
Streamlabs OBS is a modified version of OBS with enhanced functionality. It looks like similar to OBS but has better user experience. It offers free & paid themes, so you can easily create amazing scenes from prebuilt Overlays.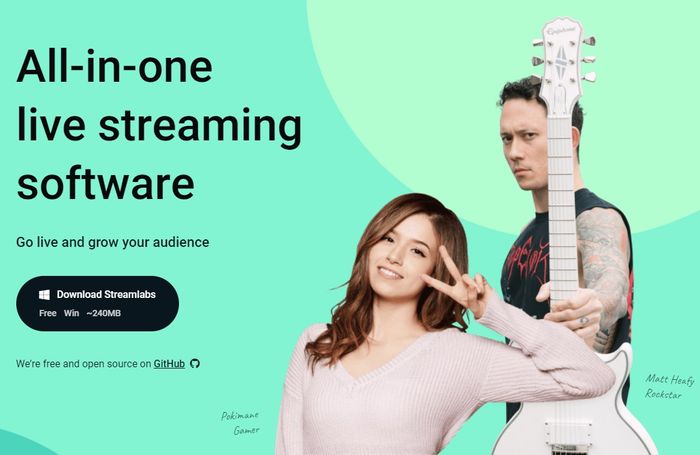 It is specially designed for professional streamers, who what to give their stream as an attractive look. With the Streamlabs OBS app you can easily can control streaming scenes via Smartphone. It also supports realtime new subsriber and youTube superchat alerts.
3. Nvidia Broadcast Live or Shadowplay
Nvidia Broadcast Live or Shadowplay is another live streaming utility, which is mainly available for Nvidia Graphics Card. If you have Nvidia Graphics Card and looking for easy to use live streaming software then this is for you.
It is one feature of Geforce Experience, so you don't need to install another software if you have already installed Nvidia Drivers with Geforce Experience.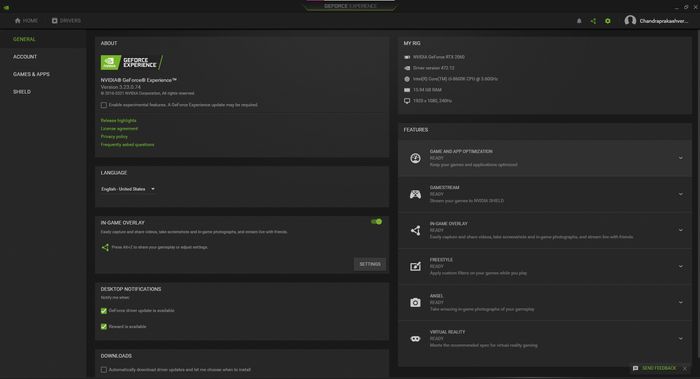 It has minimal features and you can only settings up Quality, Resolution, Frame rate, Bitrate and custom overlays. It is best for those streamers who don't do regular streams on Facebook, Twitch and YouTube.
Read More: How to Record Games With NVIDIA Geforce Experience (ShadowPlay)?
4. XSplit GameCaster
Xsplit GameCaster is a free software which is specially developed for gamers. It is Windows based application which full fill all your Live Streaming needs. It has optimized for Nvidia and AMD graphics card, so it will not impact performance of the game and you can do lag free streaming and recording.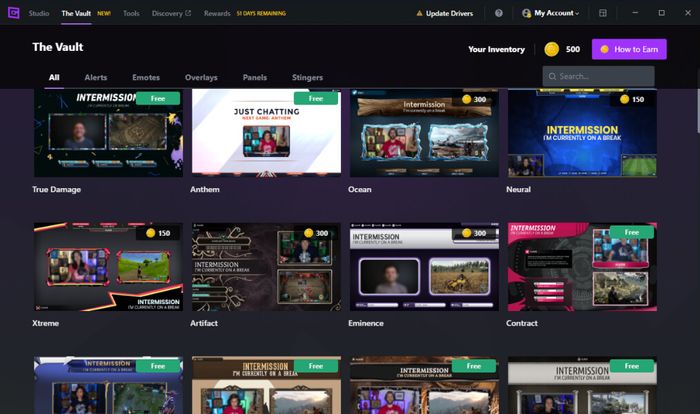 You can also keep track of Chat and Events without the help of any other software, stay connected with your audience continuously.
Additionaly, you can add 100+ Overlays, Widgets (such as subscriber goal, display Chat etc.), Royalty Free Music, and also you can use your phone as a remote control of your stream. So it is all in one solution for Live Streaming Gamers.
5. FFSPLIT (Win):
FFsplit is another free & lightweight utility fow Windows which allows to record videos from multiple sources and merge them into Live video broadcasting. It can also record videos and save to your HDD/SSD for further use. it is a completely free, so you can quickly download and install into your PC.
It is highly optimized for low configuration pc and required only Intel or AMD Dual Core Processor 3 Ghz or better, 1 Gb RAM & 1 Gb Hard Disk Space.
But the problem is with FFSPLIT that the final version (0.7.0 Test 26) of the software had released at December 13, 2014. So you may face some bugs which can't be fixed.
There is also some other paid live streaming utility available such as XSplit Broadcaster, Lightstream, VMix, Wirecast that allow you to take more control on your LiveStream.