D-link DWP 157 21Mbps data modem has excellent features at the lowest price. With the D-link wireless broadband modem, you can also easily use calls and SMS feature along with the Internet. Without any trouble, can receive all calls on your number and also you can call to any number. Simple user interface & one-click internet connectivity is the plus point of this modem.
I'm using the modem from March 2015 & there was not any problem till now. Only one feature is not available in this Modem – WIFI, The reason you can not share its wireless internet connection with other devices. But with the help of third-party WIFI devices can share the modem internet wirelessly.
Must Read this-
The 3G USB modem has many useful features. About which I will tell you today.
How to Connect D-Link Wireless modem with the internet?
To connect to the Internet via the Dlink 157 data modem application manager. You do not need any additional settings. Just plug Dlink wireless USB data modem into the USB port, and the main screen of the Dlink Applications Manager modem will automatically come out. Or you can start Dlink Connection Manager by double-clicking on the desktop icon. The main screen of the application manager appeared, then click the Connect button.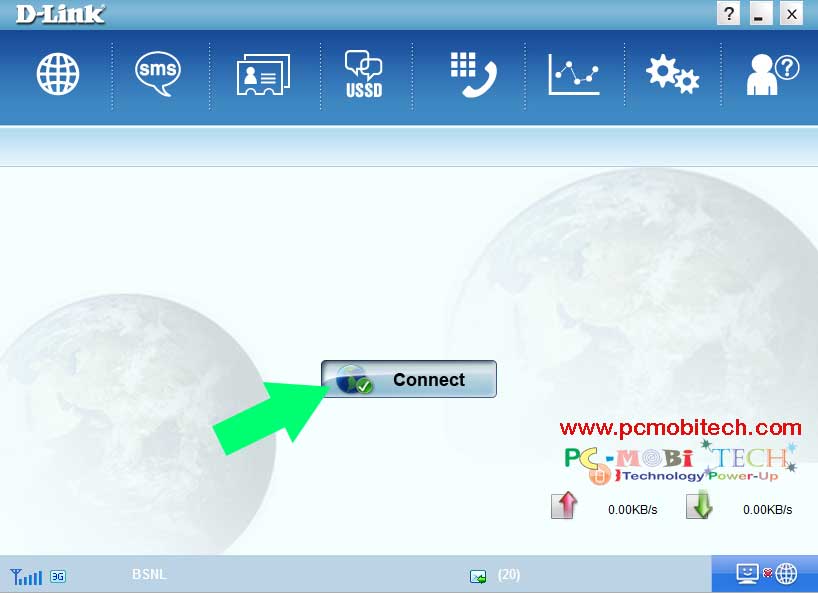 How to Disconnect
You can easily disconnect your D-Link data modem via Disconnect button. Alternatively, you can disconnect USB internet- via clicking on the network icon in the notification area of the taskbar >> then click on USBDevice connection>> after this click on disconnect.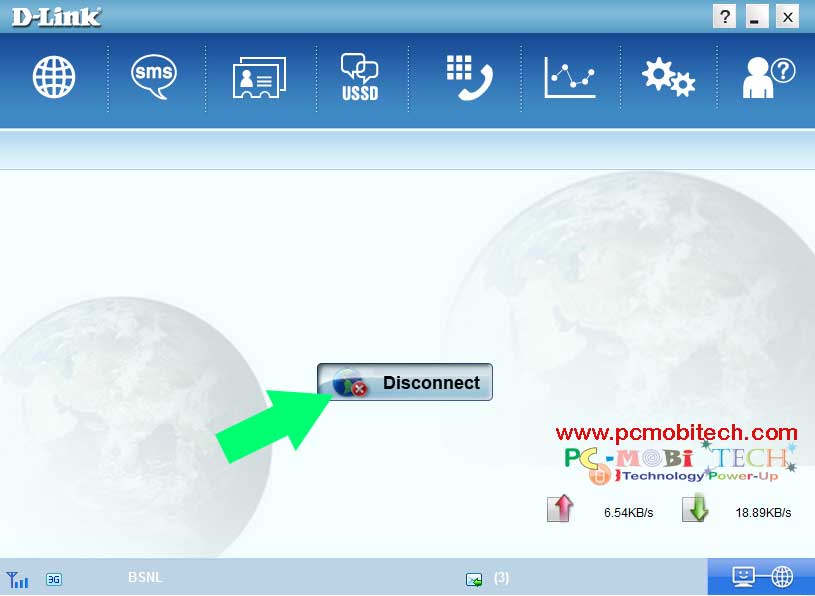 D-Link DWP 157 Data Modem Features
SMS Feature
Dlink Application Manager also provides the facility of SMS. You can send and receive SMS to any number. Via SMS settings you can change your messages storage device (computer and data modem) & can also setup for message delivery reports.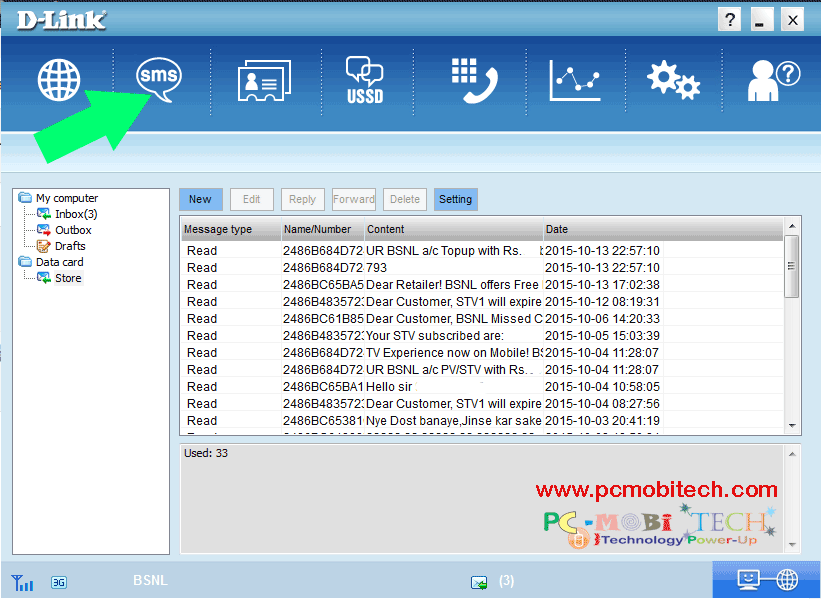 Contacts
You can also store unlimited contact number.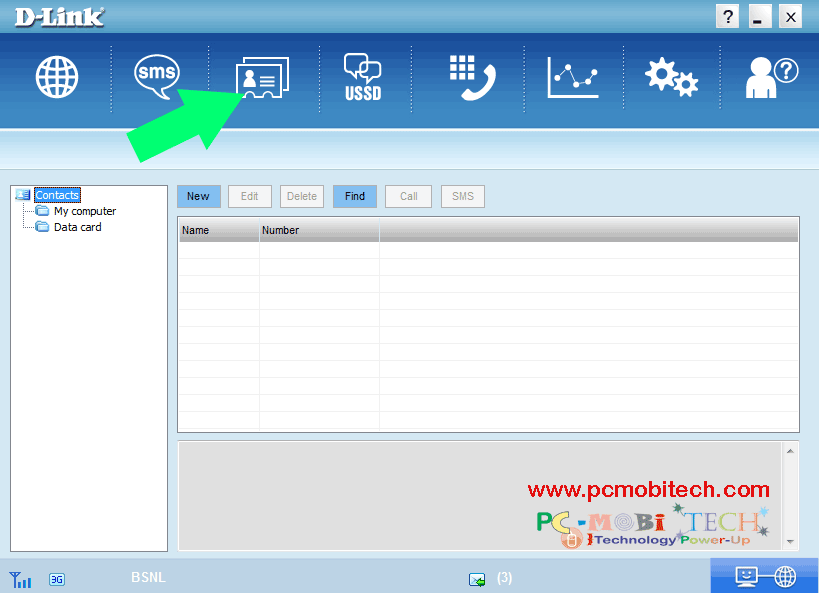 USSD
Unstructured Supplementary Service Data (USSD)- It is a very common option. As for checking the balance on your mobile as a code *123# etc. use, just with the help of this can also easily check internet data balance of your D link modem.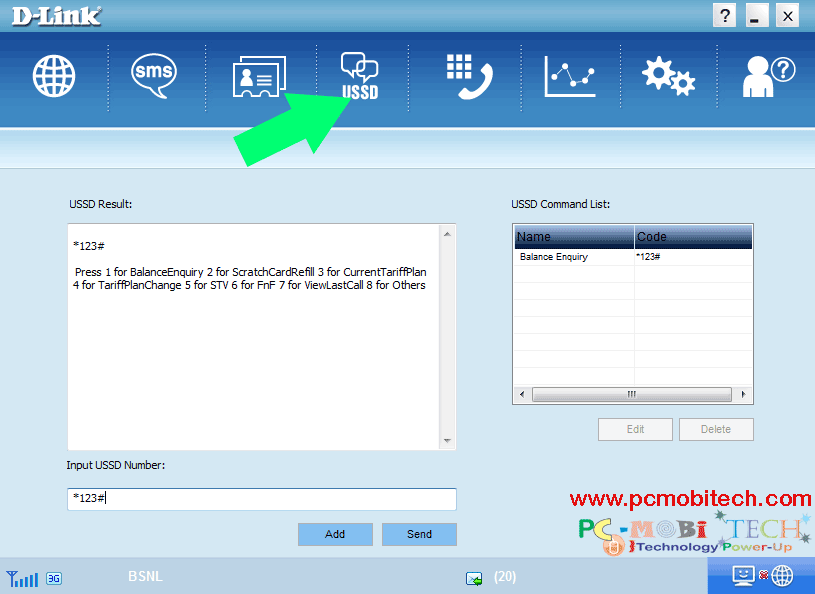 Call Feature
The best feature of the D-Link 157 data modem. you can easily enjoy voice calling from your PC without any trouble.  Just like a smartphone enter a mobile number into Please Input Number box then click on Call.  To use this feature, you will need a microphone and speakers or headphones with mic.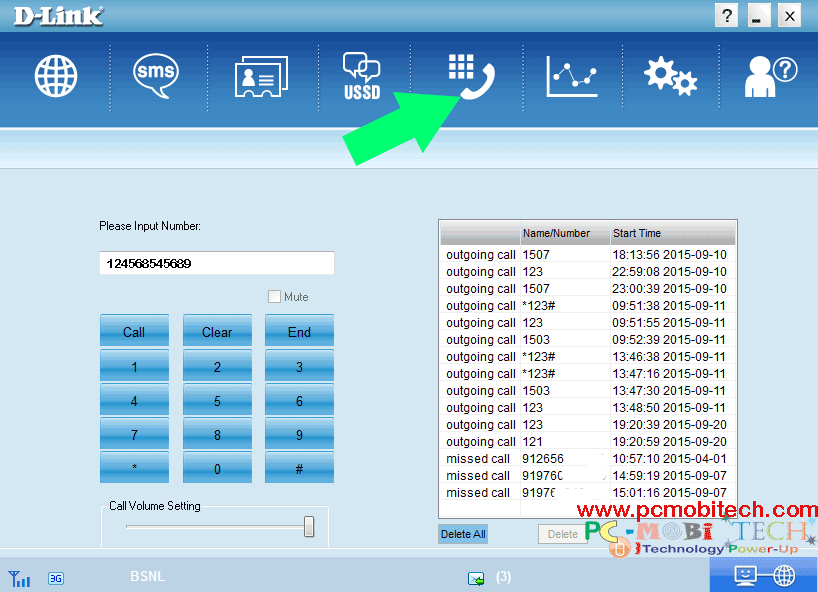 Statistics
Under Statistics check your D-Link data modem data transfer upload-download status & speed, and you can also see Daily, monthly, yearly wise report about Upload Data & Download Data.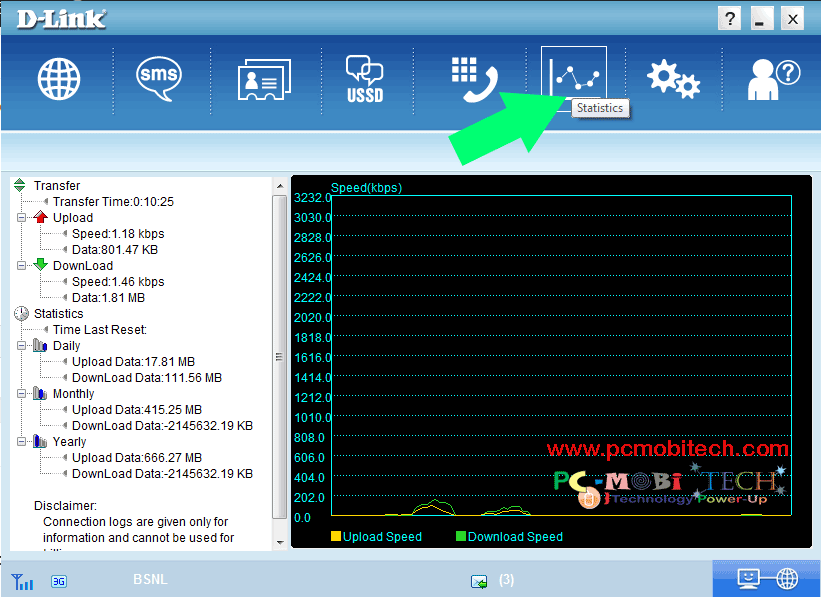 Settings
Well, in this modem you will not need to change any of the settings. But sometimes the problem may be network related. Then you may need to change the settings of the modem. In the settings option, you will find six option tab Profile, Modem, Registration, Diagnostic, Pin Management & Music.

Profile
If the modem does not support automatic configuration, you can also set manual setting that provided by your service provider. To create a new profile, click on the New button and then the profile name, access number, and the service provider's APN (Access Point Name) after this save profile & then apply to activate.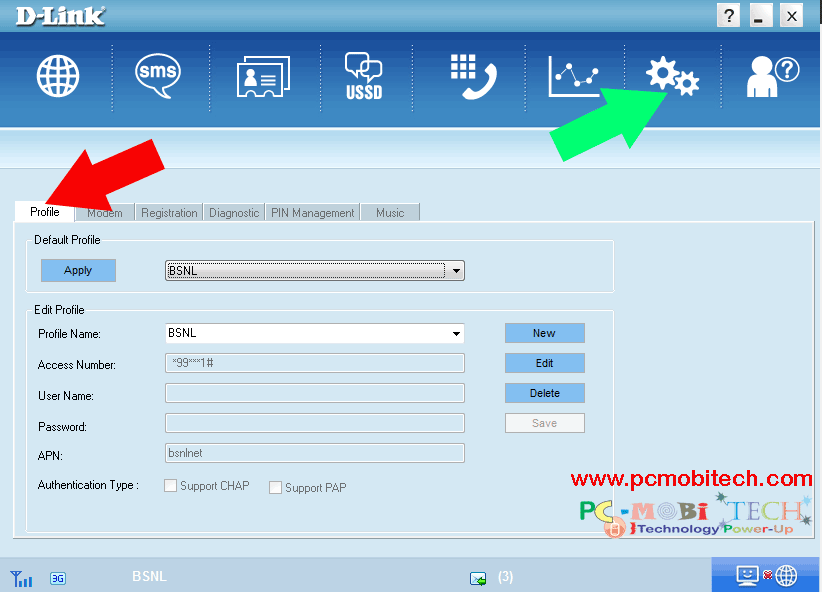 Modem Setting
With modem settings, you can select 3G and 2G networks, For the 2G network to select Only GPRS / EDGE and for 3G network select Only UMTS/HSPA. By default, it is set to automatic. At the Automatic both 3G and 2G network functions work together. when 3G network not available on your sim, then it will automatically select 2G network.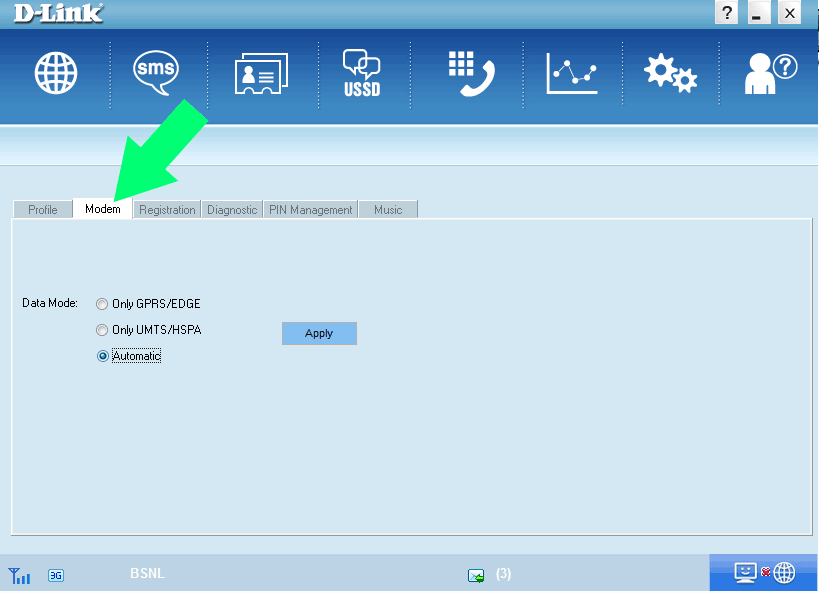 Registration
If the modem does not automatically register with your service provider, you can manually search the network. Here UTRAN mean 3G/UMTS/HSPA & GSM mean 2G/GPRS/EDGE.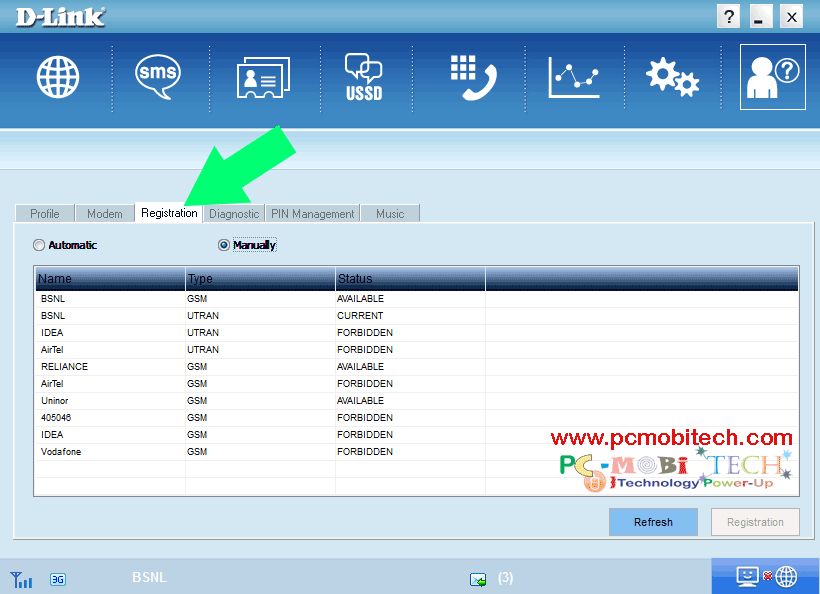 Diagnostic
On diagnostic tab you can check your IMEI, IMSI, FW Version, HW Version, PIN Status, RSSI, Network Mode, CS Registration, PS Registration, PS Network Attach information. You can also save this report by clicking on the export button.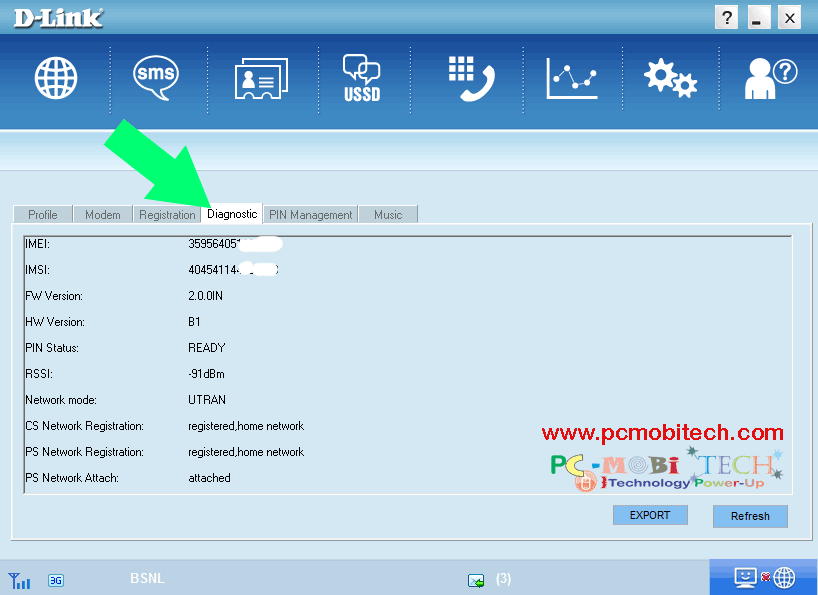 PIN Management
You can lock your SIM card with PIN Management & can change the PIN. Be careful if you enter the wrong PIN 3 times, your SIM will be locked forever. Do not use this option without the need. Only your Service provider know this Pin Number. So feel free contact with your Service provider.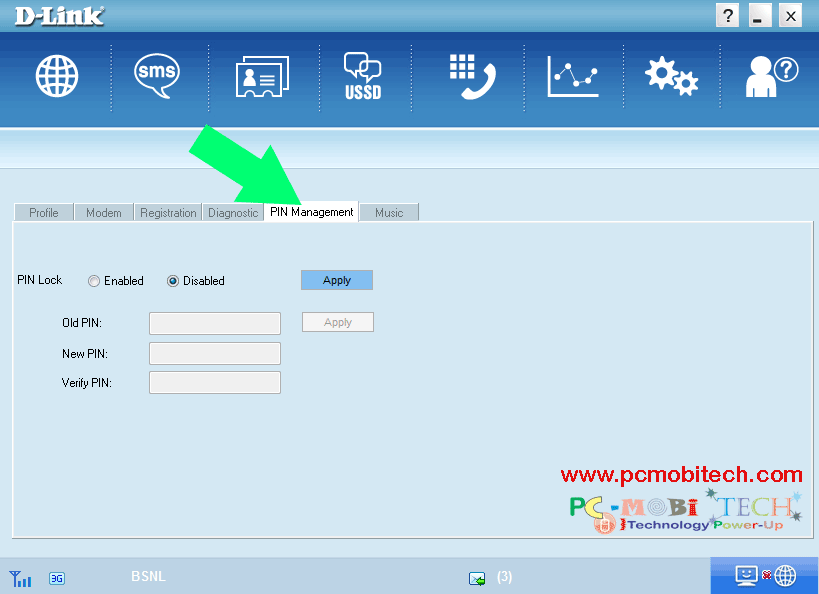 Music Setting
Here you can set your incoming call ringtone, to set Incoming ringtone, click on the Set Music Path button and select ringtone of your choice from the Explorer.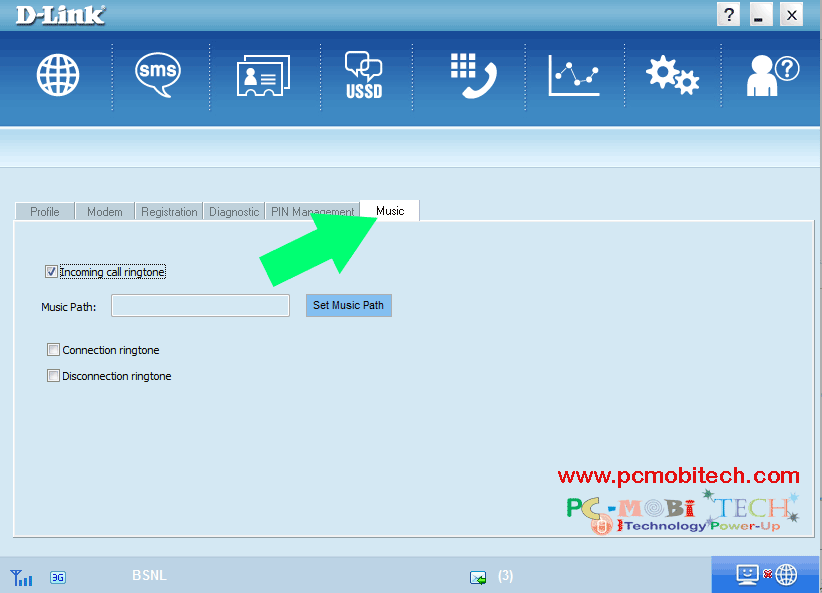 For any problem and suggestion, please leave a message in the comment box.
Please share this with others.