D-Link provides good features in their Data card USB modems. If you are using Prepaid or postpaid sim D-link USB modems then you can also use all phone feature such as Calling, USSD, SMS (Messaging) service on Laptop & Desktop PC. We can Dial any phone number & receive any call. can check data balance via USSD service and can also send or receive messages.
If you are using D-Link USB modem such as D-Link DWM 156, D-Link DWP 157, Which have Included SMS feature then You'll be using SMS facility & will receive SMS without interruption. And one day suddenly the message will stop coming. You'll think that is probably the problem in the modem but that is not true because it is problem of Sim card memory limit and if you want to solve SMS problem then you must need to remove messages from the sim storage.
How to check Sim card SMS (Message) receiving problem in D-Link 157 Data card USB Modem?
If you are receiving SMS without any problem on D-Link 157 Datacard then you will see a green incoming message icon at the bottom middle of the D-link modem application. Many times, When your sim card memory out of the storage then you will see an error or warning on message icon

. Its mean you will need to remove some messages from the sim card storage.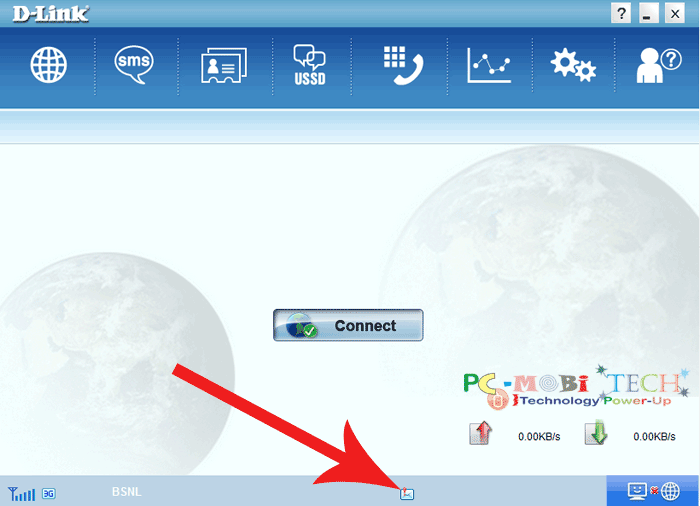 Data card storage full warning
How to remove Simcard messages in Dlink 157 data modem application?
Open D-Link DWP 157 Data modem application.
Click on SMS option.
Select Store that available under Data card option.
Select Messages that you want to Delete.
After selection click on Delete button.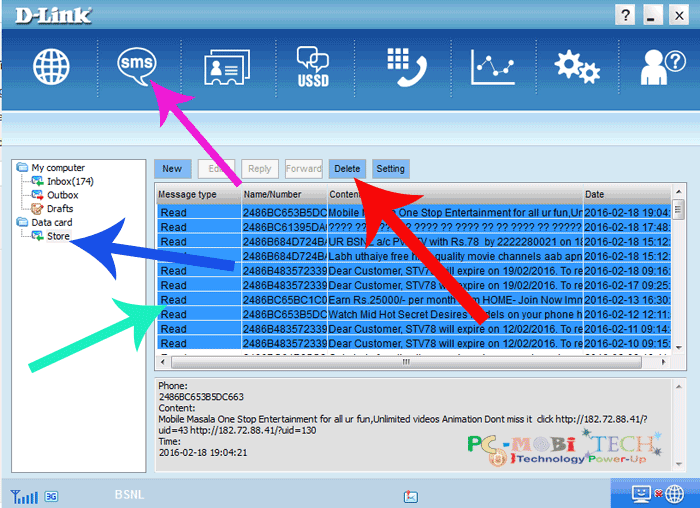 I hope that your problem will be solved with above tips.
Also See: