Google introduced the highly anticipated Google Pixel 7a during the Google I/O 2023 conference. As part of the Pixel A-series smartphone lineup, the Pixel 7a offers an affordable option for consumers. Drawing inspiration from its premium counterparts, the Pixel 7 and Pixel 7 Pro, this device boasts a refreshed design, an upgraded processor, improved cameras, and the convenience of wireless charging. By combining these features, the Pixel 7a aims to deliver a remarkable smartphone experience at an accessible price point.
Continuing the tradition of previous Pixel devices, the Google Pixel 7a includes a selection of captivating stock wallpapers. You can easily access and download these wallpapers from the provided link. The current collection comprises 12 stock wallpapers thoughtfully bundled in a compressed zip file. Each wallpaper is optimized with a resolution of 1080 x 2400 pixels, ensuring a seamless fit for devices with an aspect ratio of 18:9 or higher. These wallpapers will particularly delight users with AMOLED displays, as they enhance the visual appeal and enrich the overall viewing experience on their devices.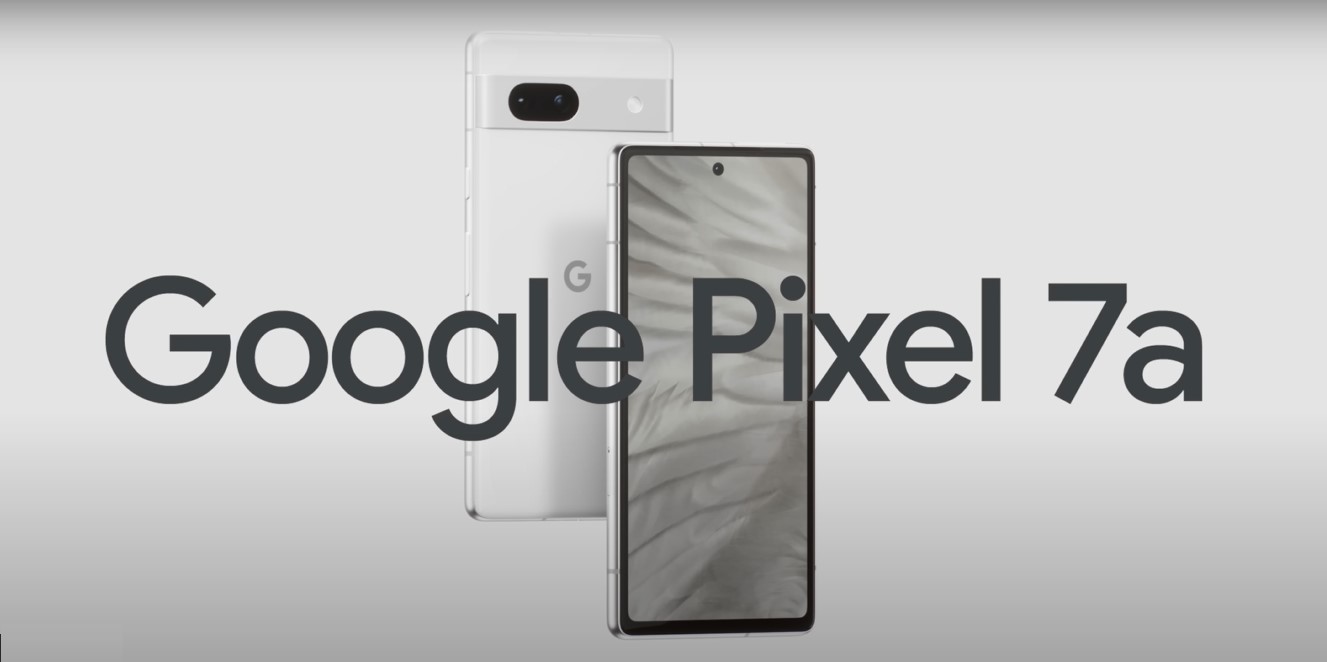 Google Pixel 7A Smartphone Specifications:
Google took the stage at its I/O 2023 event to unveil the Pixel 7a, an exciting addition to its affordable A-series smartphone lineup. Drawing inspiration from its high-end counterparts, the Pixel 7 and Pixel 7 Pro, the Pixel 7a shares many design and hardware features that make it an impressive device in its own right.
Design and Display
The Pixel 7a showcases a stunning 6.1-inch full-HD+ OLED display with a 90Hz refresh rate, offering a visually captivating experience. Shielded by Corning's Gorilla Glass 3, the display not only guarantees vibrant imagery but also provides reliable protection against scratches. Furthermore, HDR support ensures the delivery of high-quality images with exceptional contrast and color accuracy.
Performance
At the heart of the Pixel 7a lies Google's powerful in-house Tensor G2 SoC, the same cutting-edge processor found in the flagship Pixel 7 and Pixel 7 Pro models. Teamed with 8GB of LPDDR5 RAM and 128GB of UFS 3.1 storage, this combination ensures seamless performance and effortless multitasking. The inclusion of a Titan M2 security co-processor enhances the device's security features, providing users with peace of mind.
Battery and Charging
Although slightly smaller than the battery in the Pixel 6a, the Pixel 7a's 4,385mAh battery offers reliable endurance. Notably, the Pixel 7a supports wireless charging, marking a first for the A-series. With compatibility for the Qi charging standard and support for 20W fast charging, the Pixel 7a can be quickly charged and comfortably last for an entire day on a single charge.
Camera
The Pixel 7a elevates its camera capabilities to new heights. Boasting a 64-megapixel main sensor with optical image stabilization (OIS), the device captures sharper and more stable photos, even in challenging low-light conditions. Accompanying this sensor is a 13-megapixel ultra-wide-angle lens and a 13-megapixel selfie camera. The Pixel 7a's stellar camera hardware, coupled with Google's exceptional camera software, firmly places it as a strong contender for the title of the best camera smartphone.
Software
Running on Android 13, the latest iteration of Google's mobile operating system, the Pixel 7a benefits from a host of new features and improvements. Android 13 introduces a fresh design, enhanced privacy features, and productivity tools, elevating the overall user experience. Additionally, the device harnesses the power of the Tensor G2 SoC, Google's custom-designed processor, which contributes to the Pixel 7a's enhanced speed and responsiveness compared to previous Pixel models.
Connectivity
With support for Wi-Fi, Bluetooth v5.3, NFC, and a USB Type-C (3.2 Gen 2) port, the Pixel 7a ensures seamless connectivity options for various needs. Additionally, the device incorporates a fingerprint sensor for added security, allowing for quick and secure access.
Dimensions and Weight
Measuring at 152mm x 72.9mm x 9mm and weighing a mere 193.5g, the Pixel 7a strikes the perfect balance between a compact form factor and lightweight design, ensuring effortless portability.
Overall
The Pixel 7a offers exceptional value for its price, boasting a long-lasting battery, impressive camera capabilities, and a powerful processor. Whether you're an avid photographer, a multitasker, or someone seeking an affordable yet feature-rich smartphone, the Pixel 7a is undoubtedly a device worth considering.
Download Pixel 7A Stock Wallpapers
The wallpapers are thoughtfully crafted to cater to a wide range of devices, ensuring that you can find the perfect fit for your smartphone. Obtaining these striking wallpapers is a breeze. To Download Google Pixel 7A stock wallpapers, simply click on the link below and save the Pixel 7 Stock wallpapers.zip file into your device.
After the download extract the zip file on your device. You can easily set your desired wallpaper as the backdrop of your smartphone.