Honkai: Star Rail is an exciting game that takes you on an adventure through space and time on a mystical train. In this article, we'll show you how to complete the "Only A Child" mission in this captivating game.
1. What is Honkai: Star Rail?
Honkai: Star Rail is a mobile game that's a mix of action, adventure, and role-playing. It has a fantastic storyline, and it's a must-play for gamers who love a good story.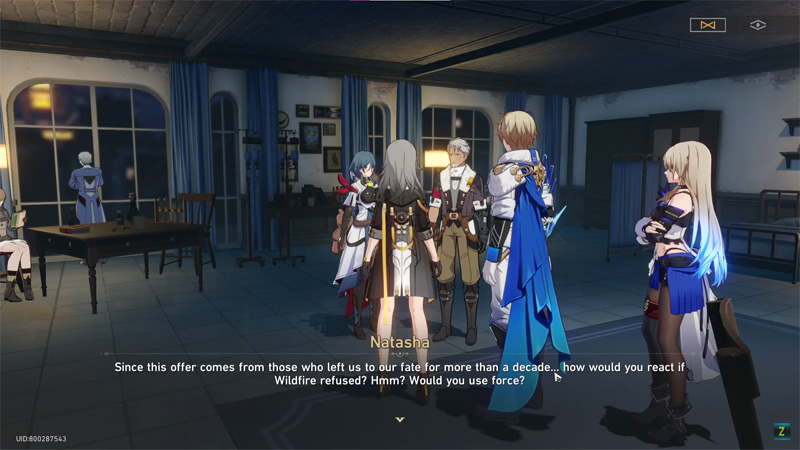 2. About the "Only A Child" Mission
The "Only A Child" mission is one of the exciting quests in Honkai: Star Rail. You'll face various challenges and enemies, but you won't be alone. Serval and Gepard will be your allies on this journey.
3. How to Access the Mission
To play the "Only A Child" mission, you first need to complete the Time Express mission. This specific mission is designed for Serval and Gepard characters. Also, you should be at least Trailblaze Level 32 and have completed the previous companion mission.
4. Starting Your Journey
When you're ready to begin, head to the cable car that leads to the mysterious Underworld. There, you'll meet the Landau siblings and get to know Oleg, Natasha, and Gepard. They'll brief you on the story and give you guidance for your adventure.
5. Preparing for Battle
During a conversation, you'll be attacked by monsters in the mines. Serval, your friend, will invite you to join her on an Exploratory Excursion to face this new threat. Make sure you plan and equip yourself for this battle.
As you move forward, follow the quest markers and take breaks at the Sustenance Anchor to heal up. Along the way, you'll receive a message about a powerful enemy waiting for you at the end of your journey. This adds excitement and a sense of adventure to your mission.
7. The Final Battle
Once you complete your mission and defeat the foe, return to the clinic to discuss what happened during your Exploratory Excursion with your team. After analyzing the situation, Serval will ask you and Gepard to meet her at Everwinter Hill to finish the "Only A Child" mission. When you arrive there, Serval will break the Electric Guitar, indicating that your mission is complete.
8. Rewards
Completing the "Only A Child" mission comes with rewards. You'll receive 25000 Credits, Frozen March, 200 Shield, Disposable Kinetic Cannon, 5 Condensed Aether, 60 Stellar Jade, and 350 Trailblaze EXP.
Conclusion
Honkai: Star Rail is not just a game; it's an immersive experience. The "Only A Child" mission is just one example of the exciting challenges this game offers. We hope this guide helps you enjoy your journey through the game.