If you own a Mac Book, you might wonder how you are going to set the alarm if you aren't aware of it- Because the setting of the alarm clock is way too different from that of Android phones. Although both are different, they allow you to set up reminders and alerts if you need them. Alarms help you to get your work done on time; you can put up an alert or reminder to make sure you remember about the deadlines or birthdays.
In this post, we will dig deep into different ways that can help you set an alarm on the MacBook, so without any further ado, let us get started-
Set/Activate Alarm on the Mac Book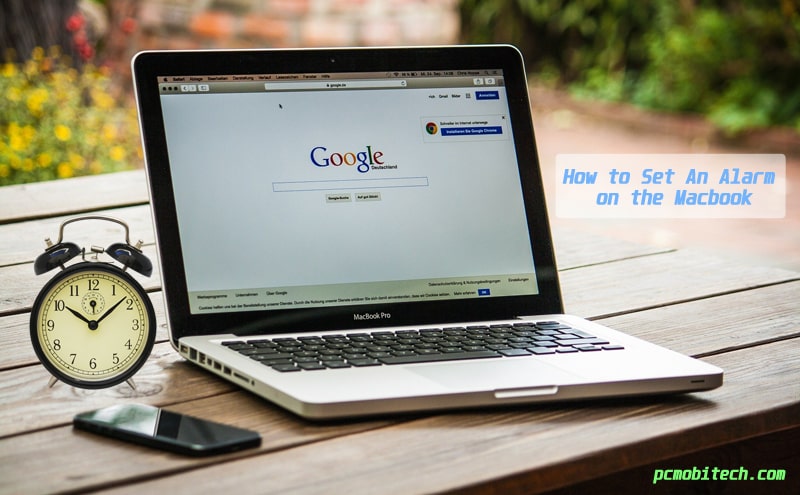 Built-in Alarm Clock for Mac
Specifically, the built-in Alarm Clock helps you to set a one-time alarm. So, let's discuss how you can set this alarm. The initial step is to click on the "Calendar" icon; you can view it in Mac's dock.
Furthermore, click on an option saying "File", and then click on the "New Event" available on the top menu bar. For whatever purpose you are setting up the alarm clock, you need to add the name for it, and then click on the "Return" key for creating the event.
Now change the date and time of the event to get the alarm activated. Now click on the button popping up "Alert", select "Custom" button and further "Message with Sound". For selecting the sound, you can choose anyone you like and change the option from "minutes before" to "At time of event".
Finally, you can click the "Ok" button to set it and don't turn your Mac Book off if you want the alarm to go off at the actual time you have chosen.
Reminders App
Reminder App is not the same as the Alarm or Wake up clock since you don't have to get awake from this alarm. Therefore, this alert or reminder is available for you to choose a specific time or a location where you want it to go off. Even the sound of a reminder isn't as loud as that of a wake-up clock.
So, for setting up a reminder, open the Reminder App, on the top right corner, you will find "Magnifying glass", click on it. Then go to "Reminders" and type, then click on "Return".
Further, press the "+" icon and write whatever you want to be reminded of. Then go for an "i" button and then check if you have anything "On a Day". Lastly, select the date and time and save it by clicking on "Done".
Wake Up Time App
This alarm can even work if your Macbook is more, but you shouldn't turn it off. All you need to do is, download this app from the App store. Once it is installed, you can click on it. Select the option saying "Alarm time", you can then select the "Sound" icon. Once you select it, you can click the button that indicates about saving it.
Wrapping Up!
A person owning a smartphone must have set up several alarms on their phone; however, setting up an alarm in mac book is quite complicated. There are some third party and built-in options available that can be useful to set the alarm. Therefore, one can choose according to their will.
Do you have any queries while setting up alarm on the MacBook? Feel free to ask us in the comments below.