Facebook has launched a new Photo Magic feature. Facebook added this good feature into their Facebook messenger app. Facebook Photo Magic will  automatically scan picture (photo) as soon as you take it from the camera. It identified your Facebook friends, who appears in the picture and It automatically selects the Facebook friend address and reminds you to send this photo to your friend.
How to use Facebook messenger Photo Magic option?
First update or download latest version from Google Play Store: >>Click here to update or download<<
As soon as, you'll update your Facebook messenger to the latest version 52.0.0.19.66 and after update when you open the app then you will see a notification about new Try Photo-Magic. To examine the option tap on TRY IT. Now it will scan your SD card If a photo of your Facebook friends to match the photo, it will show the message to send the photo to them. If a photo does not match then you will see No Photos Found message.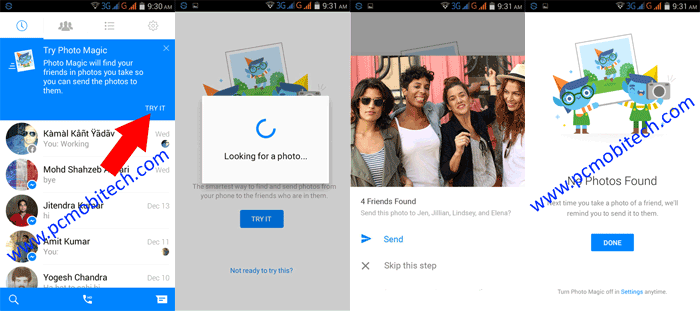 How to enable & disable (turn on & turn of) Photo Magic-
If you don't like Facebook Messenger Photo Magic feature then you can disable it by following these steps-
Open Facebook messenger & tap on Gear (Settings) icon from top right.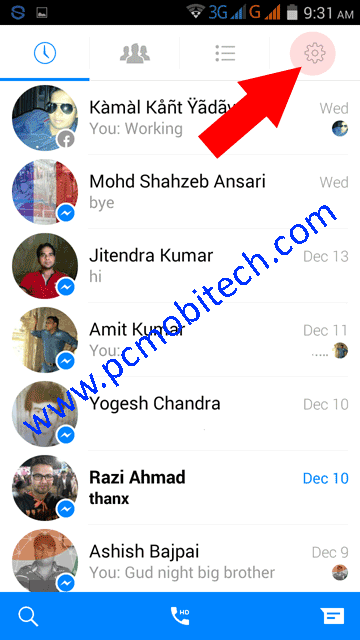 In Settings tap on Photos & Media option.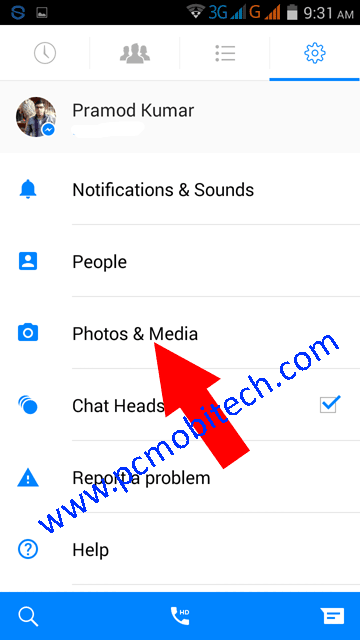 Now in Photos & Media you will see Photo-Magic Option. Tap on it.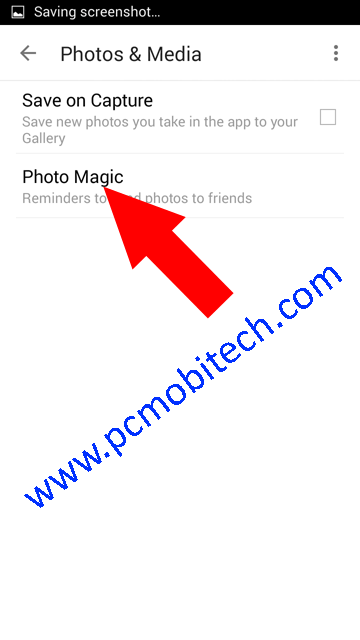 By default, Photo Magic set on enable mode. If you want to disable this option then just uncheck the Photo-Magic option.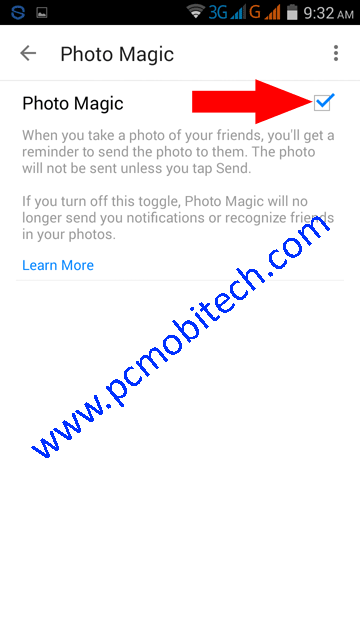 In addition, Facebook is also including Colour (Color) customization and friends nick name related option in the Messenger.
Color Customization- You can set different colors in chat exchange messages for each friends.
Friends Nick Name- Now you can set a nick name of your friend or family member such as Pramod Kumar ⇒ PK (Nick name), Father⇒ dad.
Thanks for visiting.

Please share this.