In today's digital age, cloud storage has become an essential part of our lives, allowing us to securely store and access our data from anywhere. iCloud, Apple's cloud storage service, offers various plans to cater to different storage needs. In this article, we will guide you on how to activate the iCloud 50GB plan on your iPhone/iOS device. With this step-by-step guide, you'll have ample space to store your photos, videos, documents, and more.
iCloud Plans and Pricing:
Currently iCloud Offers 4 Plans:
1. Free Plan
Get a taste of the iCloud magic with our Free Plan. Seamlessly back up your essential files, photos, and videos, and access them from any device, anywhere. Enjoy 5GB of secure storage without spending a dime. It's the ideal starting point for those new to iCloud or anyone looking for extra space for their most cherished memories.
2. 50GB Plan
Need more space to store your treasured memories and important documents? Look no further than our 50GB Plan. For an affordable price, you'll get 50GB of generous storage to keep your files safe and easily accessible across your Apple devices. It costs around $0.99 per month.
3. 200GB Plan
Take your storage capabilities to the next level with the 200GB Plan. This plan is perfect for the avid photographer, the enthusiastic video creator, or the busy professional who needs ample space to store their work and hobbies. The Prices for 200GB iCloud+ is around $2.99 per month.
4. 2TB Plan
For the true digital connoisseurs and power users, our 2TB Plan is the ultimate storage solution. Embrace the freedom of boundless storage space and indulge in your passion for capturing life's moments. You will be charged around $10.99 per month for this plan.
You have the freedom to choose from various options on your iPhone/iOS device, and you can effortlessly upgrade or downgrade your iCloud+ account whenever it suits your requirements.
How To Upgrade To A 50GB iCloud+ Plan?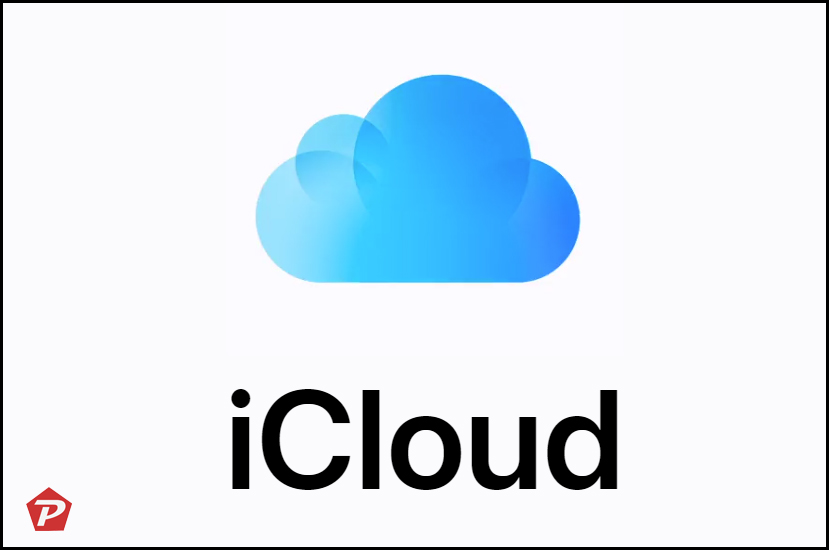 To get started with activating the iCloud 50GB plan, follow these simple steps:
Unlock your iPhone/iOS device and locate the "Settings" app. It's usually represented by a gear icon. Tap on it to access the device settings.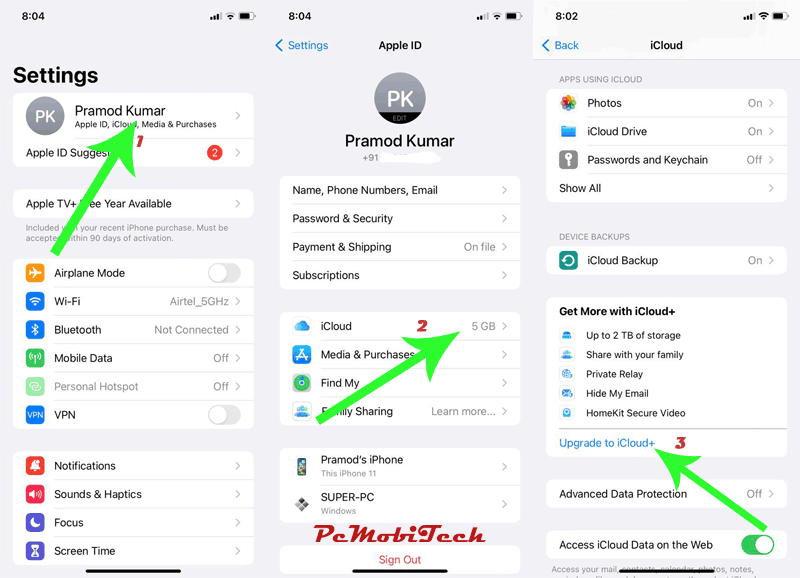 In the Settings menu, you'll find your Apple ID profile at the top. Tap on it to proceed.
Once you are in your Apple ID profile, you will see various options. Select "iCloud" from the list.
In the iCloud settings, scroll down and find the "Get More with iCloud+" option. Tap on the Upgrade to iCloud+ to go next step.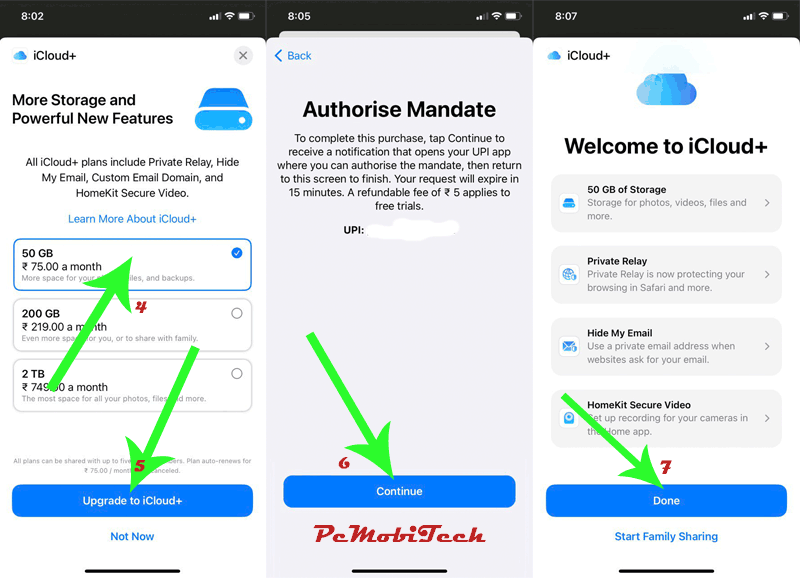 You will now see different storage options. Choose the "50GB" plan from the available plans.
Tap on the "Upgrade to iCloud+" option, and then confirm your selection by pressing the Power button twice.

Next, authorize the subscription using your Credit Card or another available payment option.

Once you've completed the authorization process, click on the "Done" button to finish.
Congratulations! You have successfully activated the iCloud 50GB plan on your iPhone/iOS device. With ample cloud storage, you can now back up your data, access it across multiple devices, and enjoy peace of mind knowing that your files are safe and secure.
You May Also like:
Additional Tips for Using iCloud+
Most of the time, your 50GB storage will be occupied by Photos and Videos. If you want to avoid upgrading your iCloud account for more space and use it for other purposes, it's a good idea to disable Photo Library upload to your iCloud account. For this Settings > Apple ID >iCloud >Manage Account Storage >Backups >Choose your Device > Toggle Off "Photo Library" option.
If you are existing iCloud + subscriber and want to downgrade or Upgrade your plan to 50GB go to Settings > Apple ID >iCloud > Manage Your Plan and then select the appropriate plan for you.
FAQs (Frequently Asked Questions)
Yes, the iCloud 50GB plan can be shared with family members using Apple's Family Sharing feature.
Is the iCloud 50GB plan sufficient for backing up my entire device?
It depends on the size of your data. While 50GB provides ample space for most users, heavy multimedia users might need more storage.
Can I downgrade my iCloud plan if I no longer need 50GB?
Yes, you can downgrade or upgrade your iCloud plan at any time to match your storage needs.
Will I lose my data if I switch to a different iCloud plan?
No, switching between iCloud plans won't result in data loss. Your data will remain intact.
Can I access my iCloud data without an internet connection?
Yes, you can access certain files that are cached on your device, but a stable internet connection is needed to sync and access most data.