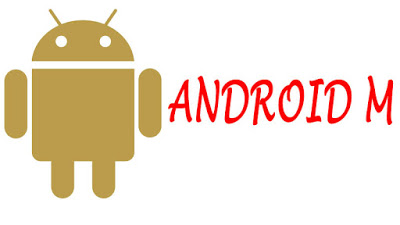 Android M Features
Google launched its annual developer conference I/O in 2015, the latest version of Android, many features of the Android M lifted the curtain. Google has many features as outlined in the conference which will appear in the latest version Android M.
According to Google's Vice President (Engineering), Dave Burke core theme will Improve the User Experience in the new version of Android M.
Some nice features are as follows –
1. Android M will open the way to improve communication between applications. When users open a link in an app, then they have to choose between Chrome browser and any other app. Android M app in the software itself will decide what is good for opening the link.
2. Android M now has a new feature will be called "Dose" that. "Dose" of your smartphone and tablet battery time will increase. If you forget to turn off the app or the app will be running in the background so it will stop making your own passive application and your battery will increase battery standby time will more than ever.
3. Android M Devices for charging USB type C as well as adopt the new standard. So now you have your smartphone or tablet's battery USB Type-C cable with a two-way, you will quickly be able to charge the battery from your friend's smartphone or tablet. The two devices will be necessary in the Android M.
4. Your smartphone and tablet Android M, fingerprints scanner will support another native feature. Like the iPhone, Android M users will be able to unlock the phone from his Fingerprints and applications can verify your payment.

5. Now for Mobile Payments, Google will use a new platform Android pay. The platform will run on standard NFC and payment in retail stores and applications will be able to use, but the company operated its first Google Wallet was no mention about.
6. Standalone Chrome browser will work best with a weak Internet connection. It will check the Internet connection and the connection of the devices themselves, such as weakening the image heavy content will be removed. The page will load quickly. As Apple's Safari browser is also Instapeper.
7. Now you will be able to control Android M an app permission. For example, if you want an app to blocks access to the Internet, you will be able to disable it. As such, if you want to Use Whatsapp offline, you will be able to turn off its Internet access permission.
In addition, some minor changes have been made Android M Forms Selection feature has improved. Additionally, when a user Android M shares, so the software will remember the most frequent contacts and apps which will allow data are shared and Suggest. Similarly, the volume of individual streams such as Android M alarm, notification, ringtones etc. will return controls that were hidden in lollipops. Android M's developer preview will be available in right now, for all users, while the rest will be launched in the third quarter of 2015.