The Google Pay is a UPI based Payment app. It allows you to send money from your Bank account to others people bank account safely. It also has similar features that are available also available on BHIM app. As the app is a popular brand Google, so everyone can trust more on this app, than the others UPI based apps.
When we think to use a UPI app, then first we will need to install and activate it on your iOS or Android-based devices. So in this post, you'll learn how to install and activate Google Payment app on iOS and Android devices in easy steps.
Google Pay Payment UPI app: Installation and activation
For Installation of Google Pay Payment app, visit >>this page<<. After visiting, the page will automatically redirect to appropriate download stores, such as Google Play Store and iTunes store. Once it redirects to official download store, just tap on INSTALL button.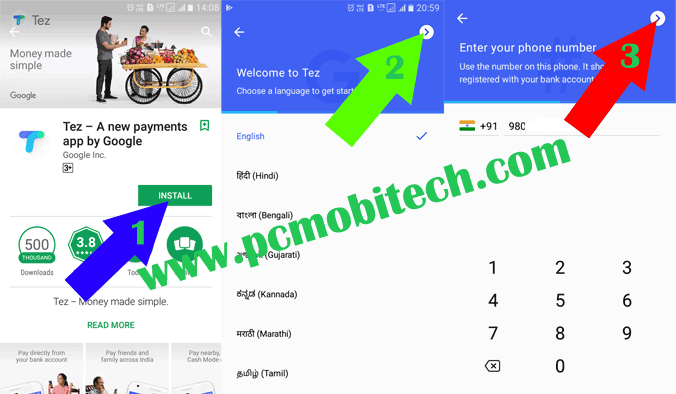 After installing, Open it and you'll see Welcome to Google Pay screen, here you'll need to select the suitable language and tap to Next > button from the top. And on next screen Enter the Bank registered mobile number. Means enter here that mobile number, which is register in the Bank account. After entering tap on the top right Next button.
Now Google Pay app will want to access special permissions. So tap on Allow button 3 times to verify access permission. As soon as you allow the access, Choose an account screen will appear. Here you'll see your name & email account which is automatically selected from your Phone registered Google Account and mobile number which you entered in the beginning of registration. You can also add the different email account by tapping on ∨ icon. After verifying all details tap on CONTINUE button. Now a verification code will be sent to your registered mobile number.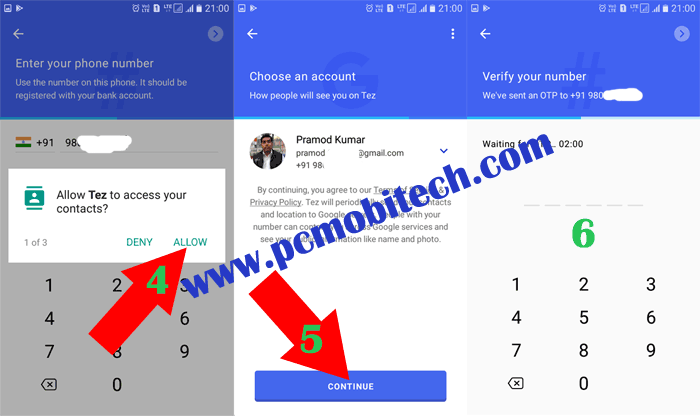 If the number exists in your current phone then it will automatically be verified the number after receiving the code. Or you can enter it manually only in case the number is present in another phone. On Next screen, you'll need to select a security method to protect the transactions on Pay app. You can use your screen lock or can create Google PIN. If you choose Screen lock protection and hit Continue button then on next you'll need to verify your existing Face, Iris, Finger Print, Pattern, and PIN lock protection to confirm security.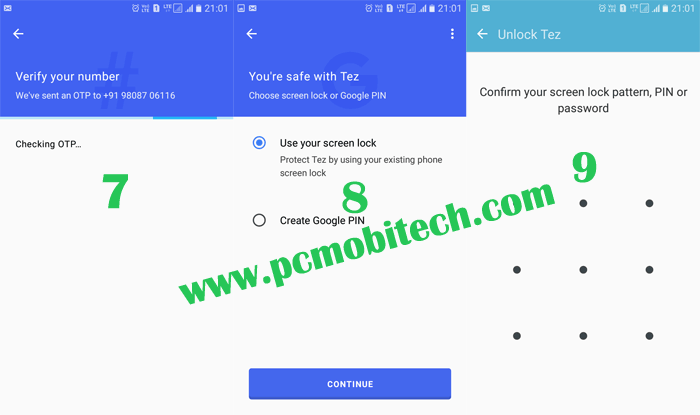 After verifying the lock protection, it will describe how you can use the app. So just tap on the highlighted area and the Google pay app will be activated successfully.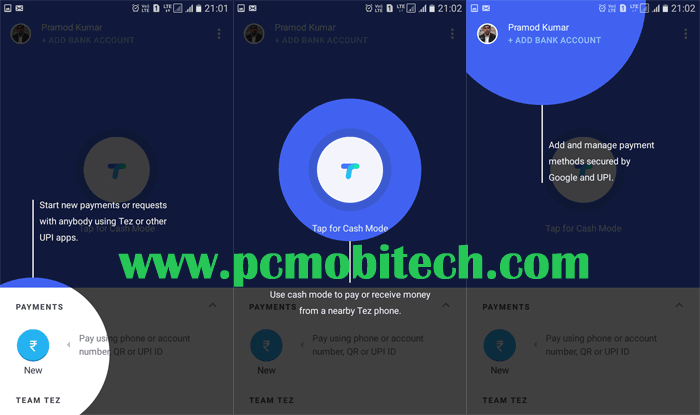 Now Google Pay activation has been successful but you'll need to add a bank account. So tap on +ADD BANK ACCOUNT option and on next Select your bank list will appear, from the list tap on that bank on which your mobile number is registered. If you choose different bank then the app won't is registered. So only select the bank where your same mobile number is registered with that you have registered Pay app. After tapping you'll need to Allow Manage phone calls permission.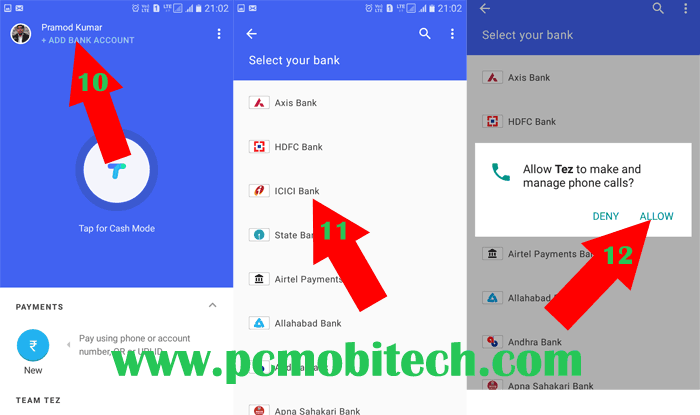 Next, Find Bank account screen will appear, here select the SIM 1 or SIM 2, on which SIM slot you have inserted your SIM card (Mobile number) and tap on OK to send the SMS. Now a message will be sent to your bank server and if you have chosen correct number then UPI PIN verification screen will appear. In case you have created UPI PIN before then you'll need your Debit card and mobile number verification to create UPI PIN. If you have created UPI PIN before then you'll need to verify UPI PIN here. To Enter PIN, tap on the ENTER UPI PIN button.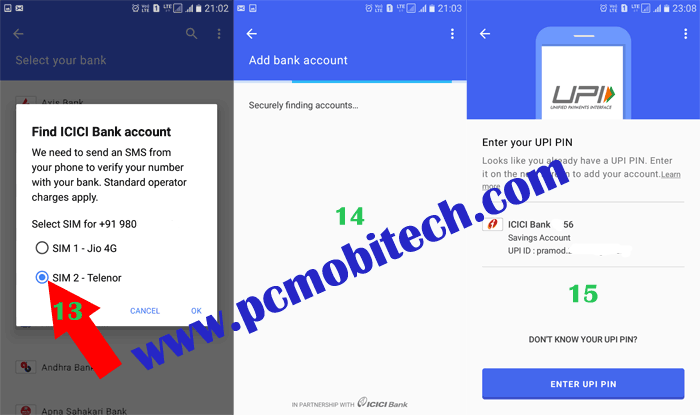 The Google Payu app will fetch the UPI PIN detail and ENTER UPI PIN screen will appear, here enter your actual UPI PIN and tap on Blue tick √ button. After successful pin verification, the account will be added to your Google Pay UPI app.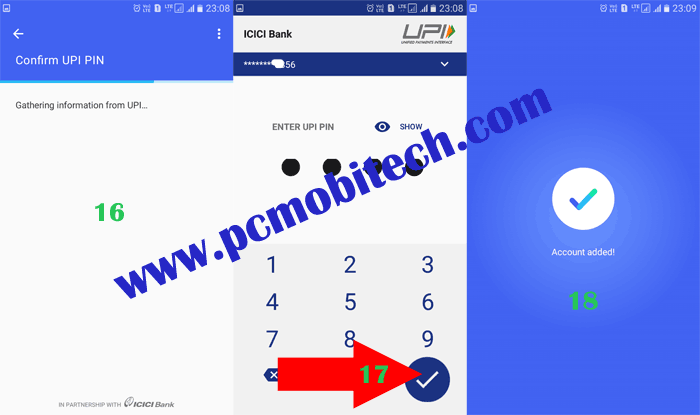 In case you are not understanding how to create UPI PIN then it can be understood with How to use BHIM app. However, still, you have any question left in your mind please let me know.