If you are an Android Smartphone user, then you will always face Battery draining problem. The biggest problem is that the Android Smartphone, Doesn't matter how much power is your smartphone's battery has. If you are not handling your Smartphone correctly, it becomes empty much faster than normal use. As we know that battery is a most important part of the phone and without a battery, the phone can't be used. Therefore it is necessary that if battery drying faster, we should focus on prevention it's drainage and increasing battery backup. You are here because:
How to enhance smartphone battery life?
How to increase battery backup?
Battery drying faster how to save it?
Android Smartphone battery backup is not good, Why?
Battery saving tips, how to enhance battery performance?
How to increase battery performance?
Here is not only one factor that causes battery drain problem. Battery problem depends on many reasons including Mobile network, Applications, Screen brightness etc. If your phone is consuming extra battery for normal use then you will need to give some attention to your phone. So today here I'm sharing few tips with that you can increase your Smartphone battery life upto 1:30 hours.
#1. Reduce Screen brightness:
If You are using Smartphone with higher Backlight brightness then the battery drains twice as fast than the normal use. Along with the battery drain, It also exerts a bad effect on your Eyes. Higher brightness can damage your Eyes.
So it is good for your Smartphone Battery and for your eyes, useless screen brightness and you can use your phone for a longer time. If you don't like to reduce and increase brightness again and again then Set brightness function Auto. So you will not need to change brightness level oftentimes And It will be automatically adjusted according to need.
You can change Screen brightness level in Smartphone Settings>>Display>>Brightness.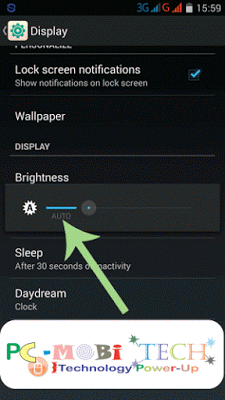 #2. Disable Data Network, WiFi, WiFi Hotspot, Location, and Vibration:
We regularly use our smartphone but pay no attention to that to disable a service after the use. for example we share music, movies, and videos via WiFi, Bluetooth etc. but forget to disable these. Data Connection, WiFi, WiFi hotspot, Bluetooth, and Location are main services that need extra battery power to perform the full function. If you disable these then your smartphone can run upto 30 minutes extra. These services can be easily disabled from the Smartphone Settings and via Notification widget bar.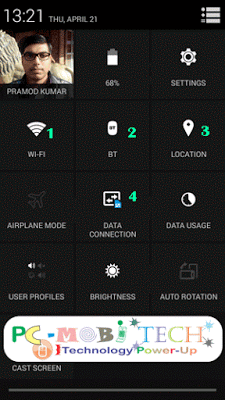 Vibration is another big battery hungry feature, So don't use vibration with your phone ring and with the key press.
#3. Disable System Apps:
System Apps run in the background without your knowledge and use system resources. Due to this smartphone battery dry much faster. So you can disable those unwanted system apps that you are not using. To Disable those unwanted system apps:
Go to Smartphone Settings.
In the Smartphone Settings tap on Apps (Application Manager).
In the Apps tap on All Tab. And you will see all applications list, That is installed on your phone. You will need to find those apps that you are not using.
After finding out tap on the app and in the App info tap on Disable button and confirm OK to verify.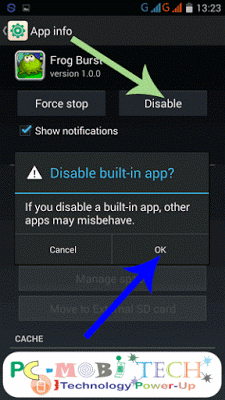 Note: Here you will need some attention because many apps need to run the system properly. So disable only those application that is not needed in System run eg: Inbuilt Games & Live Wallpapers, Google+, Google Drive, Google Play Books, Google Hangouts, Google Play Books, Google Play Movies & TV, Google Play Games etc.
#4. Uninstall Unwanted applications:
It happens many times that we install multiple apps but don't use them. And these apps slow down the performance and dry phone battery. To remove these apps:
Go to smartphone Settings>>Apps (Apps Manager)>> Tap on Downloaded Tab. Now in the Downloaded tab, you will see total downloaded apps list and you will need to find out useless apps. After that tap on the useless app and in the App info page tap on Uninstall button. If it asks you to confirm then tap on OK to verify. for more information read this post: How to completely Uninstall an app on android.
#5. Use Ram Cleaner or battery saver app:
RAM Cleaner and Battery saver apps always play an important role in increasing battery life. When you forget to close some apps and if the apps keep running in the background then RAM Cleaner and Battery Saver remind you to clear Memory. It will enhance your smartphone performance and increase battery life. So always install a good RAM cleaner. 360 security Antivirus Boost and Ram Cleaner are the good options for your smartphone.
I hope that these tips will be helped you.