If you use an Android smartphone, you might face a battery draining problem. The big issue is, no matter how much power your smartphone's battery has, if you don't handle your smartphone correctly, it empties much faster than normal use. The battery is crucial for the phone, and without it, the phone can't be used. So, if the battery is drying faster, focus on preventing its drainage and increasing battery backup. You're here because:
How to enhance smartphone battery life?
How to increase battery backup?
Battery drying faster, how to save it?
How to improve battery performance?
Android smartphone battery backup is not good, why?
Battery saving tips, how to enhance battery performance?
Increase Battery Performance Of Android Phone
There isn't just one reason for battery drain; it depends on factors like the mobile network, applications, and screen brightness. If your phone is using more battery than usual, you need to pay attention. Here are some simple tips to increase your smartphone battery life by up to 1.5 hours:
#1. Reduce Screen Brightness:
If your smartphone has higher backlight brightness, the battery drains twice as fast as normal. High brightness also affects your eyes negatively. Lowering brightness is good for your smartphone battery and your eyes. If you don't want to adjust brightness manually, set the brightness function to Auto. It will automatically adjust according to your needs. You can change the screen brightness in Smartphone Settings >> Display >> Brightness.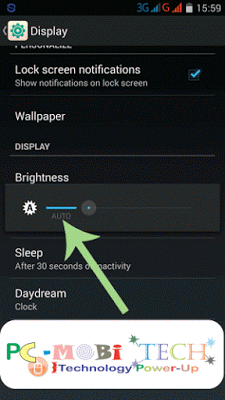 #2. Disable Data Network, WiFi, WiFi Hotspot, Location, and Vibration:
We often forget to disable services after using them, like sharing music, movies, and videos via WiFi or Bluetooth. Data connection, WiFi, WiFi hotspot, Bluetooth, and Location use extra battery power. Disabling these can give you an extra 30 minutes of battery life. You can easily disable these services in Smartphone Settings or the Notification widget bar. Also, avoid using vibration with your phone ring and key press, as it consumes a lot of battery.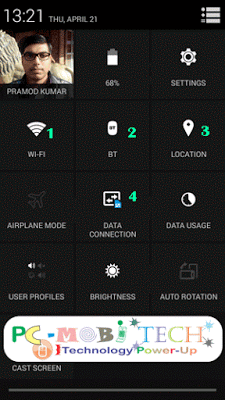 #3. Disable System Apps:
Some apps run in the background without your knowledge, using system resources and draining the battery. Disable unwanted system apps:
Go to Smartphone "Settings". Tap on "Apps" (Application Manager). In Apps, tap on "All" Tab and find apps you're not using. Tap on the app, then in "App info", tap "Disable" and confirm "OK".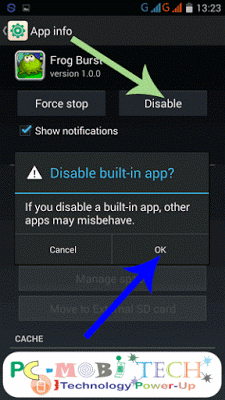 Note: Be careful not to disable apps that are necessary for the system to run properly. eg: Inbuilt Games & Live Wallpapers, Google Drive, Google Play Books, Google Play Books, Google Play Movies & TV, Google Play Games etc.
#4. Uninstall Unwanted applications:
It happens many times that we install multiple apps but don't use them. And these apps slow down the performance and dry phone battery. To remove these apps:
Go to smartphone Settings>>Apps (Apps Manager)>> Tap on Downloaded Tab. Now in the Downloaded tab, you will see total downloaded apps list and you will need to find useless apps. After that, tap on the useless app and in the App info page, tap on Uninstall button. If it asks you to confirm, then tap on OK to verify. For more information read this post: How to completely Uninstall an app on android.
#5. Use Ram Cleaner or battery saver app:
RAM cleaner and battery saver apps play a crucial role in increasing battery life. They remind you to clear memory when apps run in the background, enhancing smartphone performance and increasing battery life. Install a good RAM cleaner, such as Ram Memory Monitor or Ram Calc, to optimize your smartphone.
I hope that these tips will be helped you.