Now it's easier to clear browsing history from latest Internet Explorer browser: Microsoft Edge. In Windows 10 Microsoft changed their Internet Explorer name to Microsoft Edge. In the previous version of Internet Explorer browser, we could clear internet browsing history via Internet Options. But in the latest Microsoft Edge Browser, they have changed its look and options. If you want to remove browsing history from latest Microsoft Edge browser then here I'll tell you how you can delete internet browsing history. So how to erase history from Windows 10 browser Microsoft Edge 20 (Internet Explorer).
Clear Browsing History:
Start Microsoft Edge web browser in your Windows 10 computer & click on top right 3 dot menu option. After this Click on Settings option from the menu.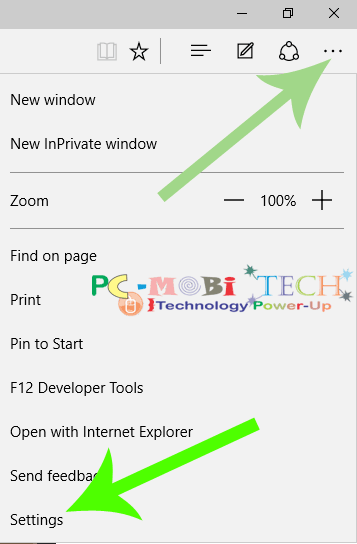 In the Microsoft Edge Settings option click on Choose What to clear button.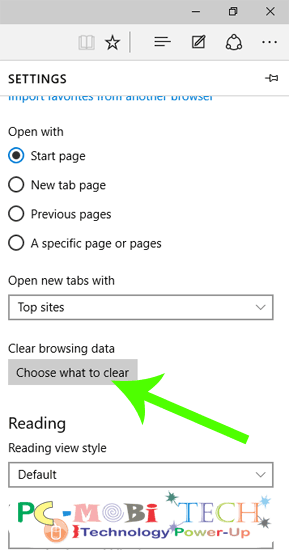 Now you are in Clear browsing data option, here choose your option what you want to clear from Microsoft Edge browser history. Eg. Browsing history, Cookies and saved website data, Download history, Form data, and Password. Choose your option & click on the Clear button.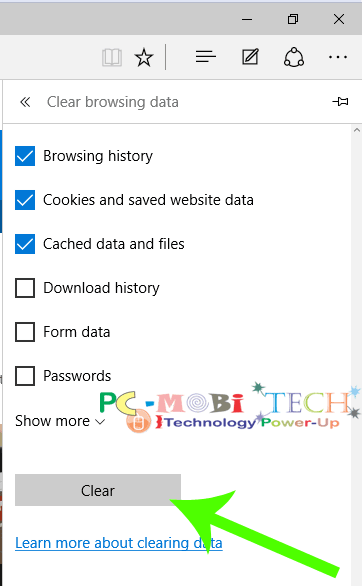 That's it, Now you have successfully cleared your browsing history from Microsoft Edge (Internet Explorer) browser.