When it comes to watching online videos, we always like to watch videos on YouTube. YouTube offers many features that enhance videos watching experience. One of them YouTube AutoPlay feature. With Autoplay feature, YouTube automatically queues other related video and automatically plays next related video after your video ends.
However, Auto Video play function helps you to watch more videos without searching other videos. But if don't like this feature then you can easily turn-off YouTube Autoplay. If you are not familiar with this, Here I'll show you how to stop YouTube Videos Autoplay feature on Desktop website and iOS (iPhone) & Android YouTube app.
Disable YouTube Autoplay Video on the desktop website:
If you are watching videos on YouTube using your desktop web browser. A toggle button available on top of the Up Next videos list. The list will automatically play if you will not disable Autoplay toggle button. To stop Auto videos playback click on Autoplay blue toggle button.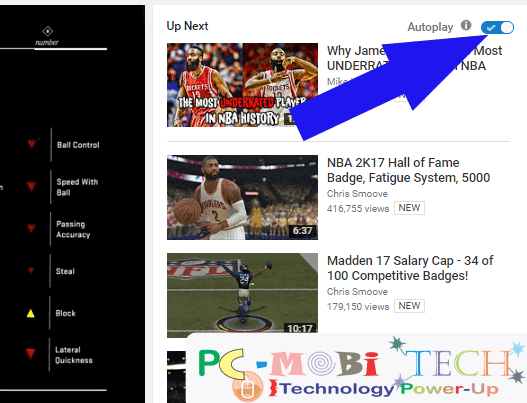 When you like to re-enable this feature then simply click to toggle button and Autoplay video will be turned-on again.
Disable YouTube AutoPlay Video on iOS and Android app:
Disabling autoplay on iOS (iPhone) and Android YouTube app is so simple, because as you can disable autoplay on Desktop website by toggling autoplay button. The same toggle button is also available on iOS and Android-based YouTube app. So you can easily turn-off this by tapping on the blue toggle button. The toggle button looks the same and available on the same place in YouTube app on iOS and Android-based devices. You can see "Autoplay" toggle button in the below screenshot.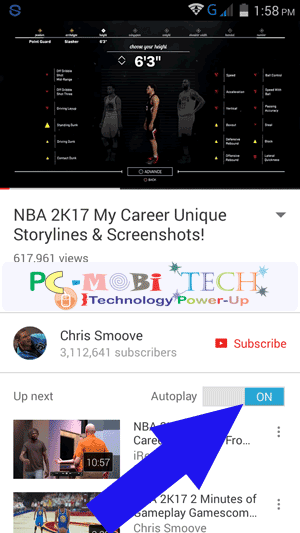 Any question regarding to the post?