YouTube Watch Later feature is good for everyone because when you are busy and a new video released from your favorite YouTube channel, want to see the video but not now. Then with the help of YouTube Watch Later can see your favorite video later. And when you become free, then simply go to the Watch Later option & see your favorite video.
Recently YouTube added a new Watch Later option in the Notification bar, when any new video will release on YouTube related to your channel subscription then YouTube App will show you a video notification in the notification bar with Watch Later option. So you can easily add that video to Watch Later playlist without opening the YouTube mobile app. You can add unlimited videos in Watch Later playlist & can play later when you want. So how to add videos in Watch Later on YouTube Mobile app & how to remove.
How to add videos in Watch Later option on YouTube Apple iPhone (IOS) & Android smartphone app?
Open YouTube app on your smartphone and click on 3 dotted menu that available right side of every YouTube video. After tapping on the menu you will see Add to Watch Later Option at the top. To add any video to Watch Later just tap on Add to Watch Later.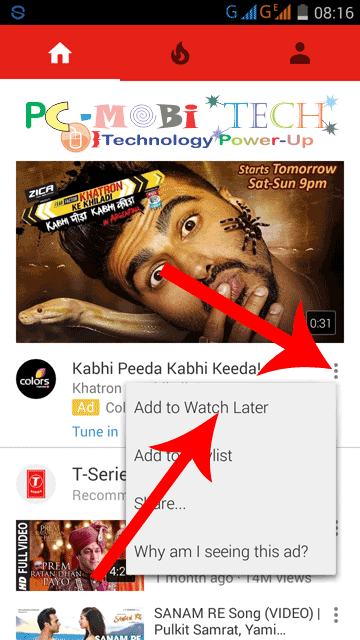 How to Play YouTube Watch Later playlist videos on YouTube app & how to remove?
If you want to know where your Youtube Watch Later video list saved. for check & play YouTube watch later video tap on Account tab. Now you will see your account related information & Watch Later feature. To check your list tap on Watch later option.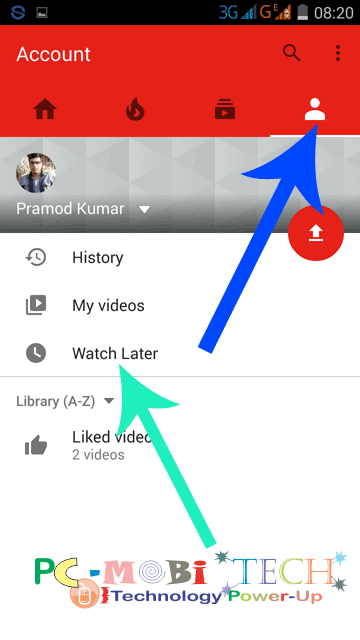 Now you are in the YouTube Watch Later Playlist. You can play the video that added before. Or if you want to remove the video from Watch Later Playlist then tap on 3 dotted menu from the right side & tap on Remove from Watch Later option from the menu.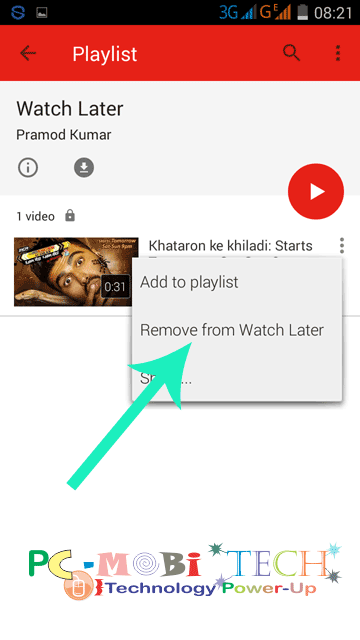 Thanks for visiting!



Also See: