To optimize the performance of your PC, you can download Iobit Game Booster 3.5 Beta for Windows. It's a powerful software that helps to optimize your PC's performance for gaming. With just one click, it closes all unnecessary background processes, freeing up valuable system resources that can be used to improve the speed and responsiveness of your PC. This results in a smoother gaming experience with improved frame rates and reduced lag.
Additionally, Game Booster cleans your RAM, further enhancing your PC's performance. It is compatible with all Windows platforms, including Windows XP, Vista, 7, 8, and 8.1, for both X86 and X64 bit versions.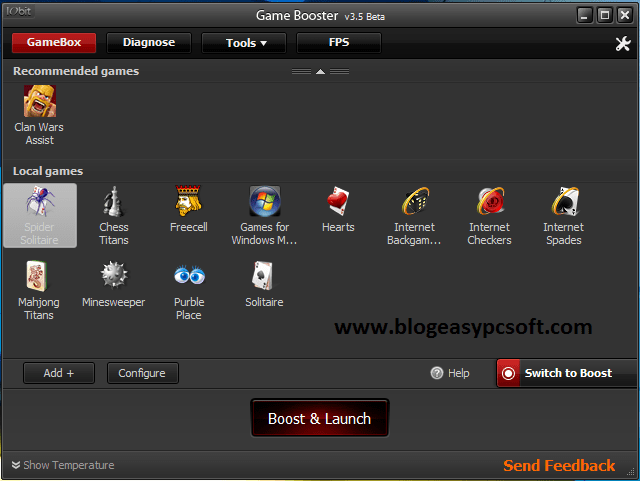 Iobit Game Booster 3.5 Settings
You can edit temporary programs or unnecessary services closing list with configure option.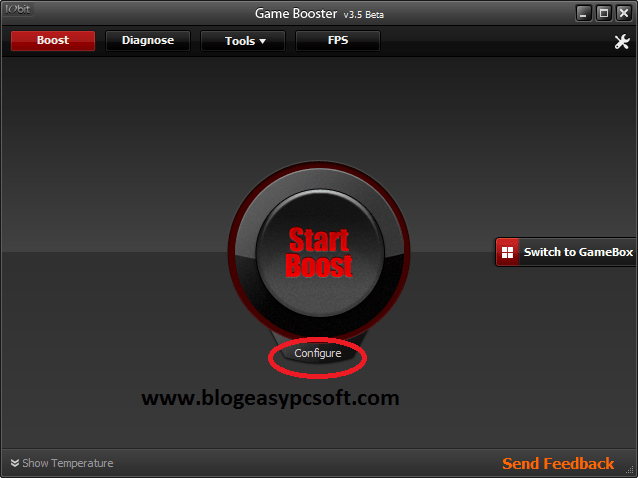 In Configuration box- choose which processes, unnecessary services, non-windows services, other services want to close.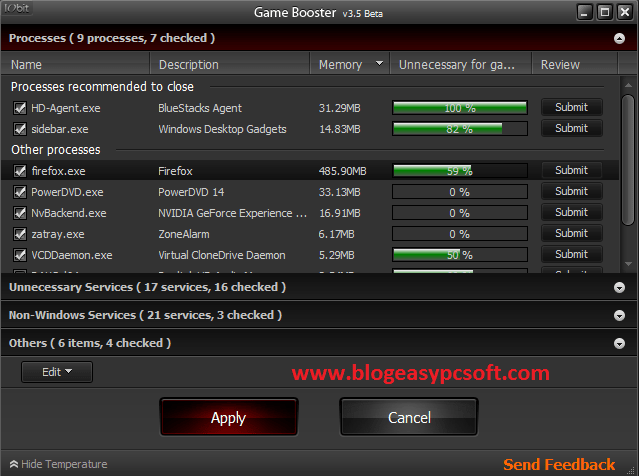 Diagnose- Game-Booster can also Diagnose you PC Information-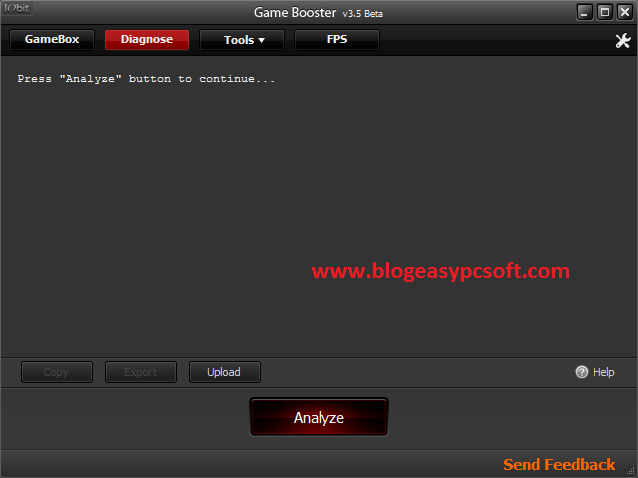 Tools:
In the Tools Menu, you can find Tweaks, Defrag, Drivers Options-
Tweaks- You can Tweak you PC that increases your PC performance.
Defrag- Game-Booster Defrag your game folder that loads your game faster.
Drivers- You can check here which new Drivers are available for your PC.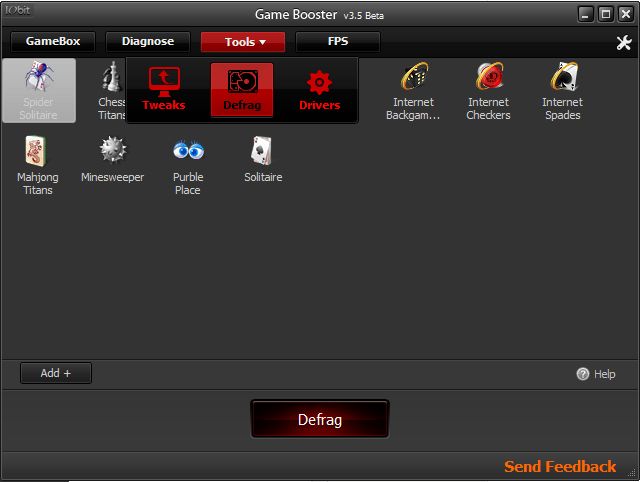 FPS Menu- In Game-Booster V3.5 Beta you can capture your Game videos, Screenshots or you can also check real-time benchmarking of your games.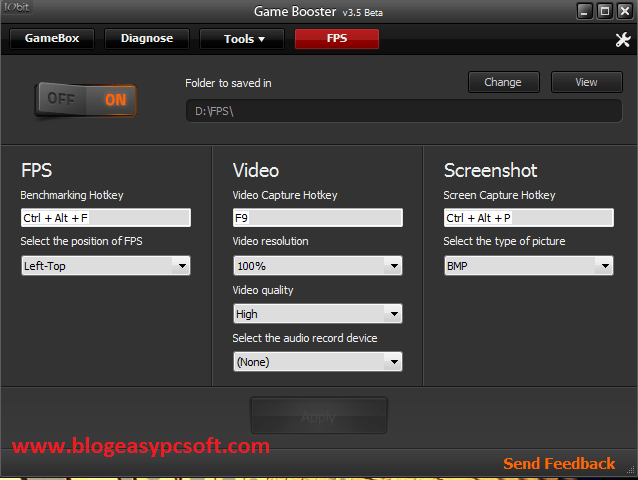 Download link for Iobit Game Booster 3.5 Beta-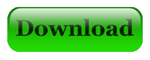 Size 11.13 Mb
After download-
1- Extract RAR file with any file compressor like winrar, winzip etc..
2- When it asks for password enter password: www.blogeasypcsoft.com
3- Install the game booster.
You can also download latest Rager Game-booster.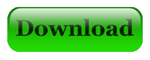 Please let us know if you encounter any issues with the download link.