Do you miss playing classic video games like Super Mario Bros, Contra, Bomberman, and Adventure Island and want to download them for your Windows XP, Vista, 7, 8, 10, and 11 PC? Then you have landed on the right place. These games were our favorites back in the day and we used to play them on TV with video game consoles, cassettes, and remotes.
While those times have passed, you can still relive those memories by downloading and playing old ROM games on your PC. With the help of emulators and ROM files, you can easily play these nostalgic games again and experience the fun and excitement of that bygone era.
How to Play Old Rom Games on PC?
If you're feeling nostalgic for classic video games like Contra, Super Mario Bros, Bomberman, and other old ROM games from your childhood, you're in luck! You can download and play all these games and more on your PC without the need for any gaming consoles or hardware.
To do so, you'll need a ROM games emulator program installed on your computer. Once you have the emulator installed, you can then download ROM game packs that contain all the classic games you love. These packs include games such as Arabian Nights, Excite Bike, Kung Fu, Circus, Road Fighter, Hyper Olympics, and Tanks.
One popular emulator program for playing these old ROM games is the Nester Emulator. You can easily download Nester Rom Game Pack along with the emulator and start playing your favorite games right away. With Nester Emulator, you can enjoy the same gaming experience as you did in the past, complete with all the sounds and graphics that you remember.
So, what are you waiting for? Download your favorite ROM game packs and emulator program today and start playing Contra, Mario, Bomberman, and all the other classic games that you love!
You can download Nester Rom Game Pack along with the emulator & also you can learn how to play all nester games with Nester Emulator? Here you can see a screenshot of Mario Game which is running in Nester Emulator: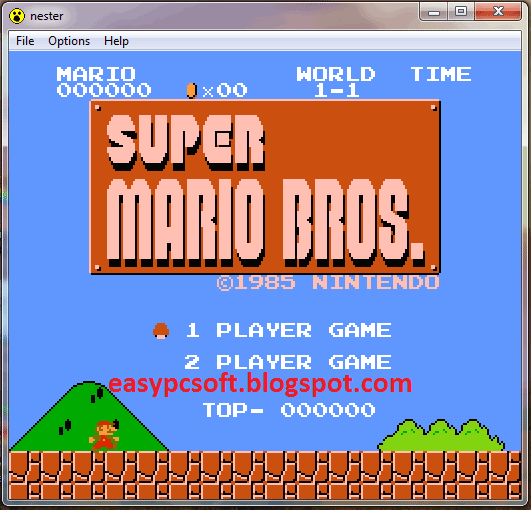 Super Mario Bros.
Some Images Of  NESTER Game Pack
Adventure Island, Arabian Nights, Circus, Excite Bike, Hyper Olympics, Kung Fu, Tanks, Road Fighter, Contra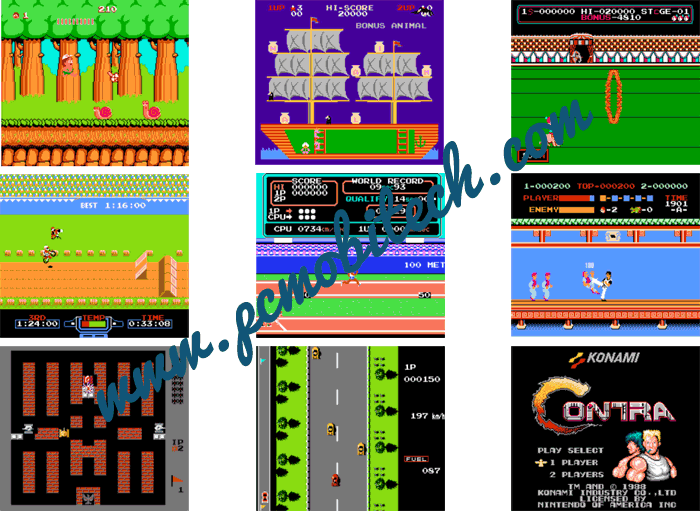 Download NESTER Rom with Game Pack
To download Nester Rom Game Pack for Windows XP, Vista, 7 (Seven), 8, 8.1, Windows 10 & 11 click on download button
Password:

Download free Winrar because you will need this software for extracting rar file.
How To Use Nester Emulator on PC?
1- After download open download folder. Right click on the Video Game.rar file & click on Extract the video Game.rar Pack in a Folder.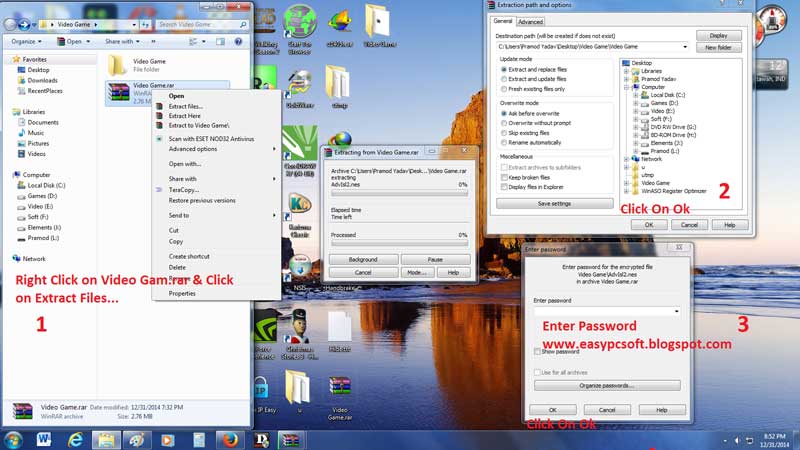 2-  Double Click to Open Nester.exe File-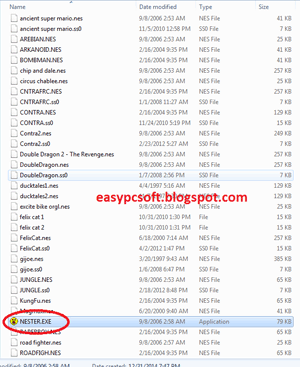 3-  Click on File and then click on Open ROM..-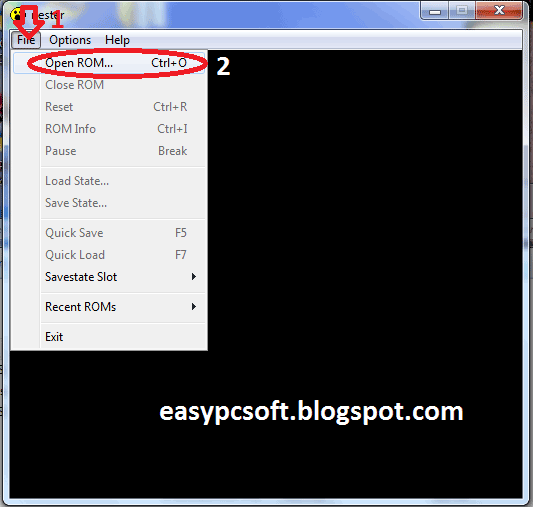 4- Choose any game file from the list that you want to play-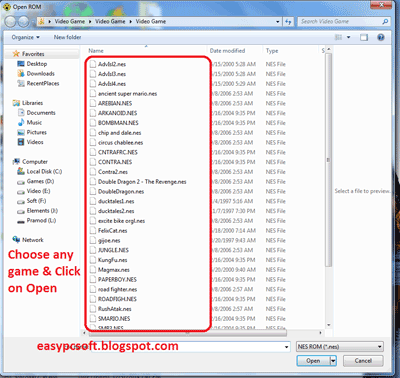 5- Now Game Start & play game with Keyboard-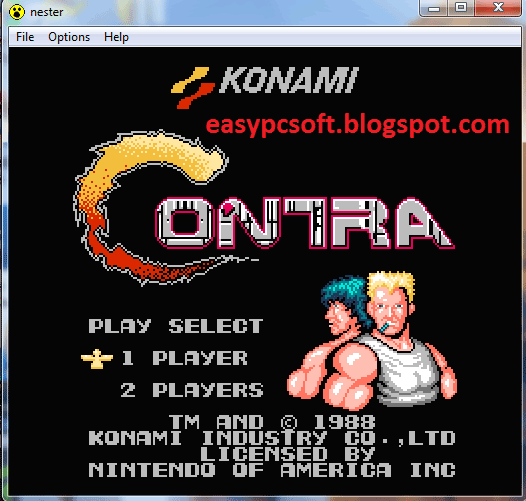 Control- To know more about the Keyboard Controls Click on Option and Change all the settings you want to-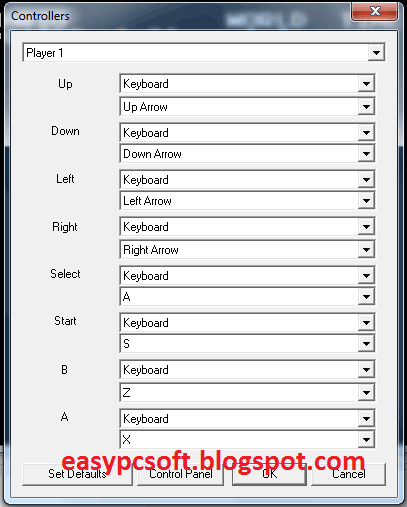 Default Control Setting
That's it! Now you can easily play your favorite memorable TV games on PC (Windows XP, Vista, 7, 8 , 8.1, Windows 10 and 11) with Keyboard.