If you're an avid user of YouTube, you've probably encountered the frustrating "The uploader has not made this video available in your country" error message. This issue isn't about geographic restrictions but rather a feature called "YouTube Regional Filtering." In essence, when someone uploads a video to YouTube, they have the option to restrict its availability to specific regions or countries. This can be quite frustrating if you stumble upon content you can't access. But fret not! We've discovered three effective methods to bypass YouTube Regional Filtering. You can choose the one that suits you best.
How to Watch & Unblock YouTube Videos in Your Country?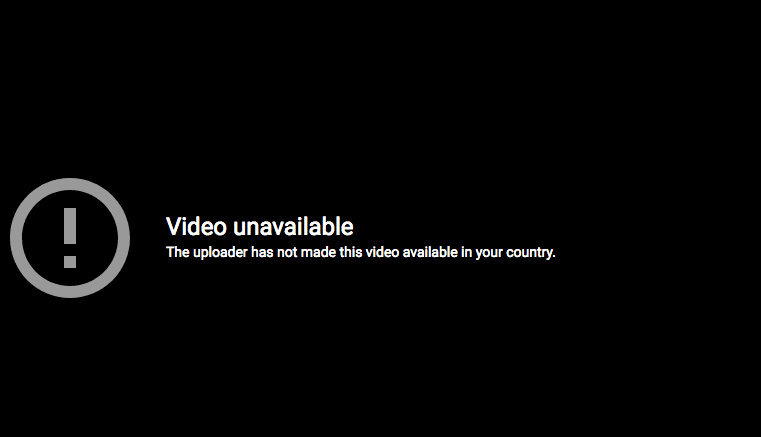 Before we delve into the solutions, it's essential to understand why YouTube videos may be blocked in your country. Many factors can contribute to this, including government regulations, copyright issues, and content restrictions. Let's explore the techniques to overcome How to Fix The uploader has not made this video available in your country? barriers.
Method One: How to Watch YouTube Blocked Videos in Your Country?
This method is straightforward and doesn't require any third-party software or system changes. Just follow these simple steps:
Open the blocked video in your favorite web browser.

Change the URL: For example, if the YouTube video URL is https://youtube.com/watch?v=Qw3Pp8xJATk, you need to replace the second part of the video URL. The modified URL will look like this: https://www.youtube.com/v/Qw3Pp8xJATk.
In essence, you're removing the 'watch?' tag from the video URL. Many people find this method quite effective in the long run. It's particularly useful when you don't want to use VPN software or download anything extra. However, if you do decide to use a VPN, make sure to go with trusted ones like Hide My IP, VyprVPN, or ExpressVPN. So, the next time you encounter YouTube Regional Blocking, simply change the URL to gain access.
Method Two: How to Download Restricted YouTube Videos?
This second method is equally simple and involves downloading the YouTube video using a third-party service. Several websites, such as ssyoutube.com, allow you to download YouTube videos and save them to your computer, smartphone, or other devices. Since these services have servers in the US, UK, and other locations, the videos become available for download. If you're willing to wait a bit, downloading videos is a great option. Alternatively, you can use specialized tools designed for YouTube downloading.
Google Translate, known for translating web page contents into other languages, can also function as a free proxy server. Instead of loading videos directly, you can use this method:
When faced with YouTube Regional Blocking, load the same page via Google Translate platform.
This approach allows you to watch the content without any issues. What's more, you can enjoy your favorite content with regional-language controls.
The Conclusion
These are the three methods you can use to watch YouTube blocked videos in your country. The third method involves using Google Translate as a proxy server but is relatively straightforward. However, the easiest and most immediate solution is to change the URL. We hope these methods will help you access the content you love, regardless of where you are located.
Frequently Asked Questions
Are there any risks associated with bypassing YouTube Regional Filtering?

Bypassing regional filtering does not typically involve any risks. However, it's important to respect copyright and usage policies when accessing and downloading content.

Can I use a free VPN to access blocked YouTube videos?

While free VPNs are available, they may not provide the same level of security and reliability as paid VPN services. Consider using reputable paid VPNs for a safer browsing experience.

Are there any legal implications to using third-party services to download YouTube videos?

Downloading copyrighted content without permission may infringe on copyright laws. Always ensure you have the necessary rights to download and use the content.

Can I access regionally restricted content on YouTube without changing the URL or using a proxy server?

Unfortunately, no. To access regionally restricted content, you'll need to use one of the methods mentioned in this article.

What can I do if the methods mentioned here don't work for me?

If the methods described here don't work, you can explore additional options such as using a premium VPN or contacting the content uploader for access.