Are you facing "No Internet Found" Error for Valorant Game? and wanted to fix the issue but not understanding how to fix it?
Don't worry We are here to tell easy way to solve the issue. As we know Valorant is now most popular competitive game and it is required a good internet connection for smooth gameplay.
And "No Internet Found" error is related to connection issue. If your PC is not connecting Valorant game server then only this error will appear on the screen.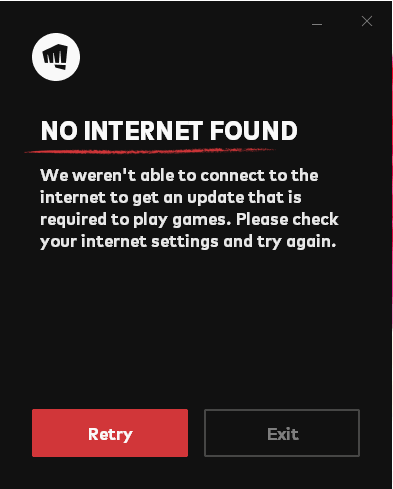 NO INTERNET FOUND

We weren't able to connect to the internet to get an update that is required to play games. Please check your internet Settings and try again.
There might be some reasons because its a free to play competitive game and which leads more load on the server. If Valorant servers are overloaded then it might be a reason due to this error is happening.
But this problem is not permanent, If this error is getting continuously then you have to pay attention to some other things as well.
Here are some other ways with which you can easily fix this error:
1- Check your Internet Connection:
First you will have to check your Internet connectivity. Valorant is a competitive game, if you don't have stable Internet connection then there might be a chance due to your are getting this problem.
So first check your Internet connection is running properly, also check your "Internet Troubelshoot problems" option.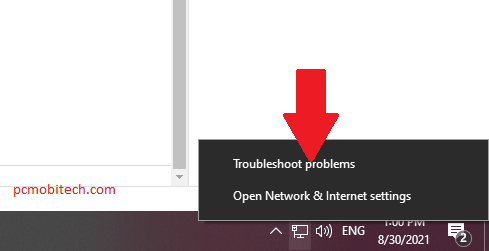 If you accidentally messed up your internet settings, this option can help you fix it. So try this first before checking other solutions.
2- Use Third Party DNS:
If the first option doesn't work, your internet service provider may have blocked the game's IP address at the DNS level.
In case you're using default DNS then you should try to change alternate free DNS (Domain Name System). Here are some free DNS:
Cloudflare DNS:
Preferred DNS server: 1.1.1.1
Alternate DNS server: 1.0.0.1
Google DNS:
Preferred DNS server: 8.8.8.8
Alternate DNS server: 8.8.4.4
How to Change DNS In Windows:
To Use third party dns in Windows, first go to your "Network Connection" Settings and then right click on the default Internet connection which you are currently using and after that choose "Properties" option.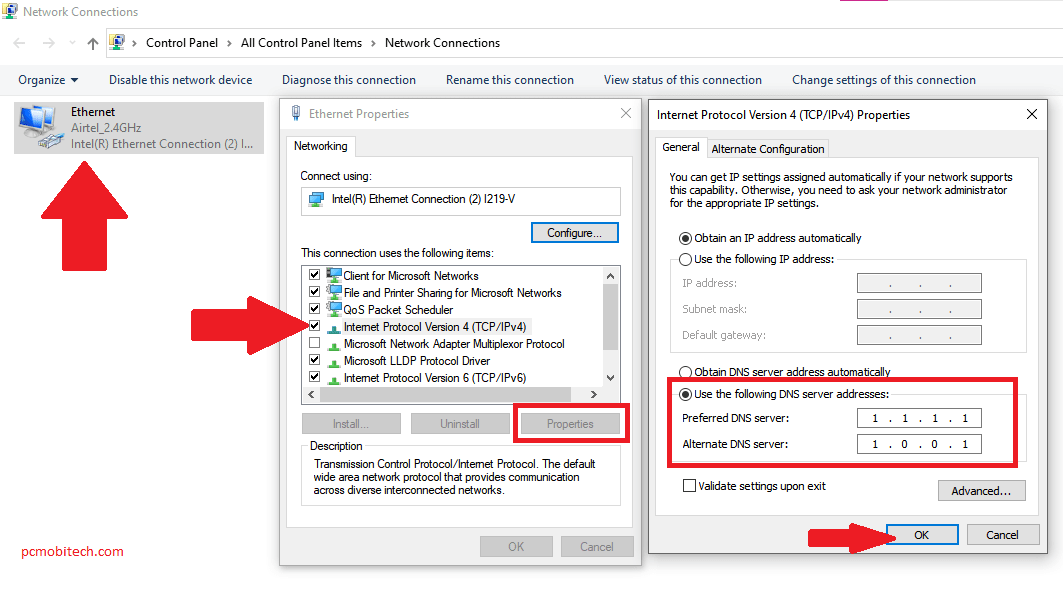 In the "Properties" click on the "Internet Protocol Version 4 (TCP/IPv4)" and then click on the "Properties" button.
Next you will see "Internet Protocol Version 4 (TCP/IPv4) Properties" dialog box, here select the radio button Use the following DNS server addresses: and then enter the any third party dns and click "OK" button to save the option.
3- Use A VPN:
After using all above options, still you're getting same "No Interent Found" message then it means the Valorant game is not available for your country and you can't download or play without a VPN service.
In this case you can try a Free or Paid VPN service. A VPN will bypass the country restriction and you can connect through a different country where it is not blocked, so you can enjoy the game without any error.
Here are some free and paid VPN service:
I hope you have got your Problem solution and now can enjoy free Valorant Game in your Windows PC.
Still facing issue? leave a comment below!