All the people were thinking that got up early in the morning to buy the Freedom 251 mobile from the website. At night before bed, mobile alarm at 5:30 imposed. Got up early in the morning, Began booking. But any thought that you are not alone, that it would like to buy freedom 251 mobile. anybody want to buy Freedom 251 because it is only in Rupees 251. It looks like a dream, but Rs 251 mobile is something beyond comprehension. Also, it is being said that the company making it under the 'Make in India' scheme. Ie mobile is completely made in India and will continue.
Freedom 251 smartphone configuration is as follows:
4-inch IPS display with a 960×540 pixels resolution.
1.3GHz mediatech quad-core processor.
1 GB Ram
8GB of internal storage.
1,450mAh battery.
3.2-megapixel camera and a 0.3-megapixel camera on the front.
3G/WiFi/GPS/Bluetooth connectivity.
FM Radio
Android Lollipop 5.1
After view the above specification the Freedom 251 smartphone looks like a High-End category smartphone. The price can not be below Rs 2,000.Is really the company will give you Rs. 3000 mobile in Rs 251. And the question also that being said, The Freedom 251 smartphone is being made under the Make In India program. If you'll buy the Parts & Operating System from abroad then how you can say that is Make In India. Is the design also copied from abroad. Because Freedom 251 design looks like Apple smartphone and this is looking same as Adcom Ikon 4 smartphone which is available on Flipkart @ 4000 rupees.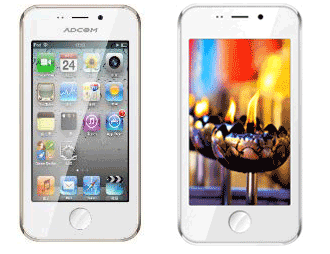 Be anything, is to get Rs 251 in the mobile, is not so a greater risk. Because it only 251 Rs. A few years ago, i had heard about aakash tablet in only Rs 1250 for the students. Even then, many people had booked the Aakash tablet. Anyone know, where the company. How many people got their Aakash tablet.
The smartphone is only available online and anybody can book. So you can book unlimited Freedom 251 Smartphone. The Shopkeepers is also thinking about book so they can easily book 100 – 200 at a time and when they will receive their smartphone then they sell it on higher margin. Now think that Now think of it, India has a population of around 120 billion. About 20 million of which will be running the mobile. Hardly any of them will not buy the mobile. If 20 million people order it then according to Rs. 251 and 40 Shipping Fee per handset:- 20,00,00,000 X (251+40)= 58,20,00,00,000 (Total Fifty-eight billion two hundred million) Now only one people will not buy only one smartphone then we can't think about how many handsets will be booked.
Noida-based Ringing Bells company is not set limit to buy handset. So we can't say that you will get your smartphone within 4 month. What so many handsets will be prepared in four months. Because this company is just beginning. And what the company has experience in making handsets. It is also saying that to making the smartphone the government will subsidize to company. What a nice joke. The government has also some other work. eg: Jobs for youngster and making smart city & bullet train, so why they will give subsidy to the Mobile Company.
In the Morning and i tried to opening the website, The website crashed. It was bound to happen. because who will not want to buy smartphone in Rs 251 . I also tried but the website did but the website not open. After one or two hours again tried then the website open but after filling Information blank page appeared. Its mean website has not been properly prepared. Before selling the smartphone The Ringing Bells company should have known it. In India, if they offered smartphone at such a low price. then how many people will buy it. When companies like Flipkart 10,000 thousand smartphones that book, so their servers are also crash. And you will selling your smartphone only in 251.So should be good preparation. I read many comment on
Save Mony my India
website. Some people said that they booked the smartphone successfully and some say the Ringing Bells company is fraud. But It's hard to say that the company is fake or not, That time will tell., But if you were the company's true then after 4 month we will have Rs 251 smartphones in our pockets. Or if it is only fake then we'll think we wasted just Rs 291.
What's your opinion?
Update 1: Website crash notice:
Dear friends, we are very greatefull for your enormous response and your kind patronage and would submit that as of now we receive approx 6 Lacs hits per second as a result of which due to your kind overwhelming response servers are over loaded.
We humbly submit that we are therefore taking a pause and upgrading the service and will revert within or before 24 hours.
Once again our respectfull thanks and gratitude for your support and patience. We look forward your return as soon as we are back online well within 24 hours.
Its mean about 6 lakh people tried to book the handset in one second because of this the website crashed. Now wait for 24 hours after that the booking will start again.

Update 2: Ringing Bells Changed registration process:- How to Book Freedom 251 Smart phone.
Update 3: Site is dead now.
Update 4: Booking Closed.
Update 5: Ringing bells claimed, they will start shipping Freedom 251 from 28 June 2016.
Update 6: It was a big fraud and many buyers got cheated by the company.
Update 7: Ringing Bells founder Mohit Goel arrested by police read this.