Sharing one device Internet to other very easy via WiFi and WiFi tethering. WiFi can share your Smartphone Internet upto 250Mbps speed. But it only works when WiFi is available on both devices. But sometimes WiFi doesn't connect to each other despite it available on both devices. In this situation, you can try "Bluetooth Tethering" feature of your Android Smartphone (Mobile). Sharing Internet data via Bluetooth is not fast as you can transfer via WiFi. But 25Mbps is sufficient when your WiFi connection doesn't work due to drivers error. And also Sharing the Internet via Bluetooth is not simple as WiFi sharing. But here I'll tell you to step by step how you can share your Smartphone (Mobile) Internet via Bluetooth tethering to PC/Laptop/other devices.
Pair Smartphone with the PC/Laptop/other devices:
Before start sharing the Internet you will need to pair your Smartphone with Desktop-PC/Laptop. So turn on Bluetooth on both devices. After enabling right click on Bluetooth icon in the notification area. And choose "Add a Bluetooth device" option. You will see Manage Bluetooth devices or similar window. Don't close the screen, stay on the window until your both devices are not connected.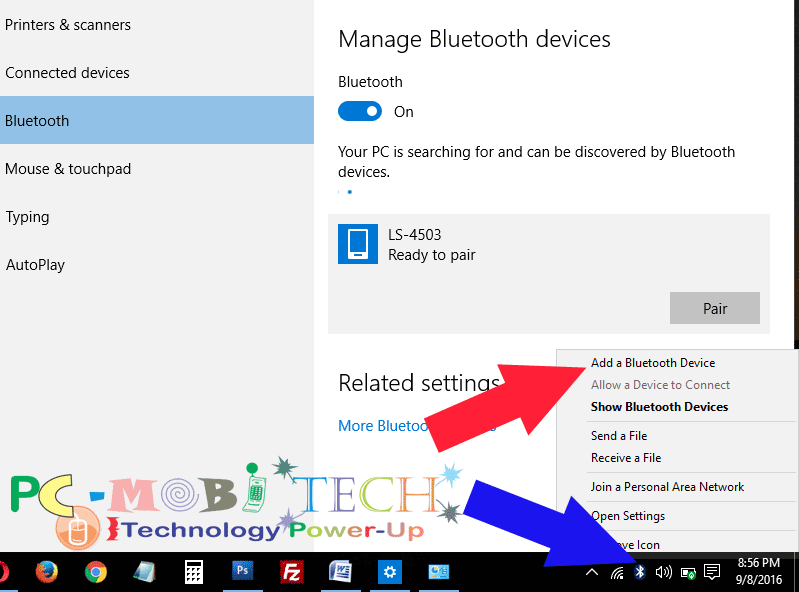 Now in the smartphone scan your PC/Laptop via Smartphone Bluetooth. When the scan is completed you will see your device name on your Smartphone Bluetooth list. Now you'll need to pair both devices so simply tap on the device and pair both device at the same time.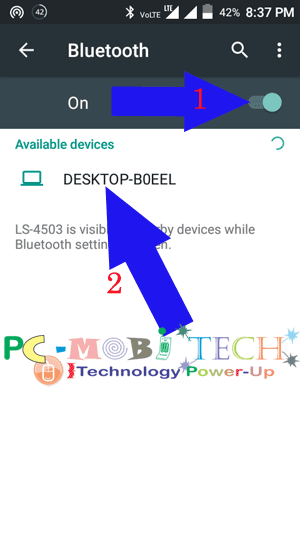 As you will tap on your PC/Laptop/other devices in the available device list. You will receive Bluetooth pairing request on-screen notification on both devices (In smartphone and PC/Laptop) with same pairing code. Now follow process to pair both devices:
In Android Smartphone, Tap on "Pair".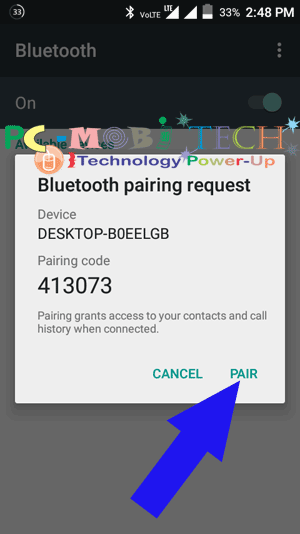 In Windows 10 PC/Laptop Add a device notification: tap on the notification immediately.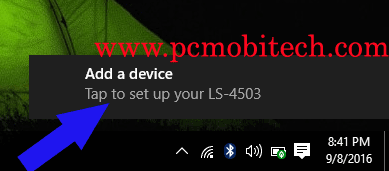 And you will see "Compare the passcodes" message in Windows 10. Click on "Yes" to pair device.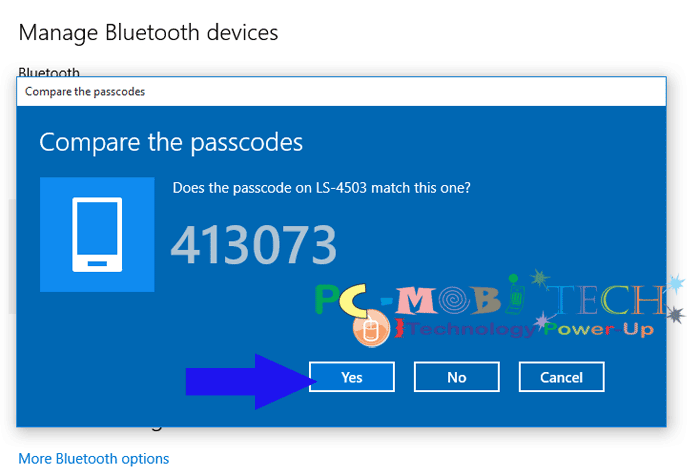 Note: Pair both devices as soon as possible, otherwise the device will not be connected and you'll get an error.
Must-See:
After successful pairing, your device will be automatically added to paired devices list. Sometimes you will need to allow DUN (Dial Up Networking) request on your Smartphone. If it asks to allow then a notification you will receive in the Notification bar. So tap on the notification and tick the Always Allow check box after this tap on OK to confirm.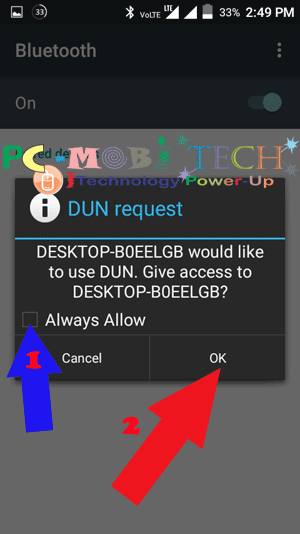 Now you can share your smartphone Bluetooth, To share your android mobile Internet go to Smartphone Settings>>More>>Tethering & portable hotspot>> And tap to Bluetooth tethering toggle or checkbox depends on your android version.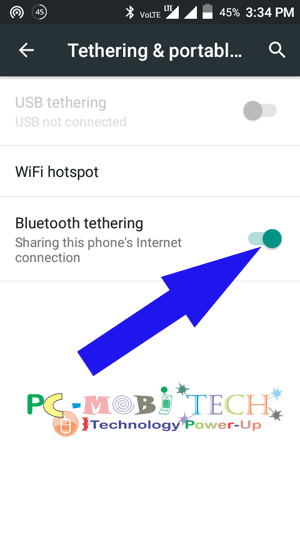 Join a Personal Area Network:
After enabling "Bluetooth tethering" in Android Smartphone, You can get this shared Internet data in your device via Joining a Personal Area Network. So follow the steps below to connect your device to Smartphone:
Right click on Bluetooth icon available in the Notification area. And choose to Join a Personal Area Network.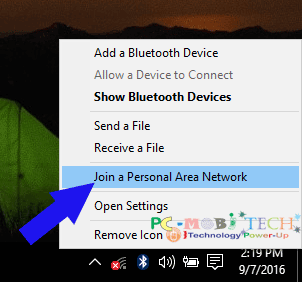 Now in Devices and Printers, you'll see your paired device. Right-click on your paired device and Choose Connect using>Access point option.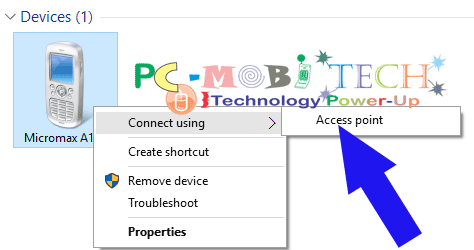 Now you have successfully joined your PC/Laptop/other devices to your Android smartphone. And can start sharing the Internet via Bluetooth tethering feature. But don't forget to enable mobile data on your Android Smartphone.
You May Also Like: