WIFI Technology holds great importance in our lives. As well as WiFi technology has made human life too much faster & easier, about which we couldn't think before 10 years ago. Today every Smartphone, Laptop, and other devices are coming with this technology. So we can connect two or more devices to share Internet data up to 250Mbps speed, which is 10 times faster than Bluetooth technology.
But when we think to connect our WiFi-enabled devices to our PC (Personal Computer), then we can't do that because our old PC's don't have WiFi adapter built-in. However, this problem is solved now. Today mostly companies adding a WiFi adapter to the Motherboard, So the problem will be solved in the future. But what if you're using an Old PC or a new PC which doesn't have this feature. Then here I'm going to share few devices with that you can convert your Non-WiFi PC to WiFi Zone enabled.
Convert a non-WiFi PC to WiFi enabled.
Before going to buy a product you will need to understand for what purpose you want to purchase WiFi adapters. There is two purpose:
(i) Personal (ii) Business.
(i) For Personal use:
If you only want to use a WiFi Network adapter for Internet sharing purpose, means share your Smartphone Internet to PC Or PC Internet to Smartphone & other devices. Then it would be a good choice to buy this USB adapter: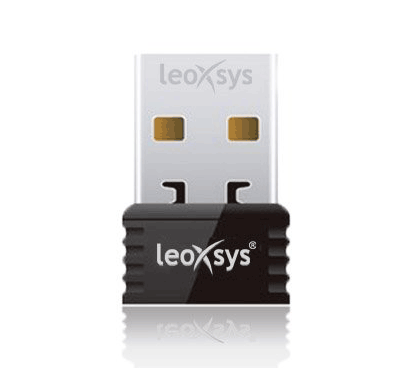 "Leoxsys LEO-NANO150N 802.11n 150Mbps Wireless N US Mini Nano Network Adapter"
LEOXSYS USB Wireless Adapter is a small utility which makes your non-WiFi PC to WiFi enabled. This WiFi adapter is so small in size and the size is no Bigger Than a coin. This adapter supports up to 150Mbps speed, So if you're not using higher speed connection then it would be a good choice for the Personal use.
Feature:
Supported speed up to 150Mbps.
Input Type USB.
Receive or share WiFi Internet.
Your PC can work as Workstation.
Device Range between 10 to 15 meters.
Faster Transmission
Stronger Gain Supports 64/128-bit WEP and also complies with 128 bit WPA Standard (TKIP/AES).
Supported for Windows 2000/XP/Vista/7/8/10, MAC OS, Android OS.
Compatible with 802.11 b/g/n Devices.
Read more about: How to share your PC internet via Leoxsys 11n wireless utility
(ii) For Business Purpose.
Leoxsys LEO-NANO150N is a good option for a single room because it works best in 10-meter range. So if you're thinking to use it in a building then it won't work. Therefore you'll need to spend some more money to buy a better WiFi device.
Netgear AC1200 is a High-speed dual-band USB 3.0 supported WiFi adapter. This device comes with a high-gain antenna which provides an improved faster performance better than other USB 2.0 devices. If your Windows-based PC doesn't have the option to connect Wirelessly then with this device you can connect your PC to other WiFi-enabled devices (notebook, desktop computer, and Smartphone) to an 11ac network. So you'll get ultimately lag-free performance and multiple HD streams with this adapter. It is compatible to 802.11 a/b/g/n and ac devices. NETGEAR AC1200 Wi-Fi USB also has a simple software installation.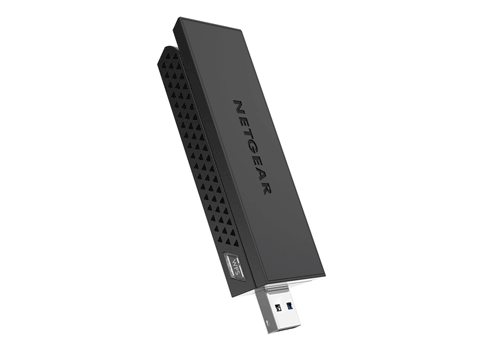 "Netgear AC1200 Wi-Fi USB Adapter High Gain Dual Band USB 3.0 (A6210-100PAS)"
Features:
Powerful WiFi Network range and great performance.
Compatible with USB 2.0 & USB 3.0.
Ultimate gain antennas for better performance.
Comes with Netgear Push 'N' Connect technology, which secures connection at the push of a button.
Easy NETGEAR genie desktop app setup.
Compatible with 802.11a/b/g/n and ac devices.
Supports Windows Windows 2000/XP/Vista/7/8/10 PC, currently not supported Mac OS.
>>Check Latest Price On Amazon<<
There are some other alternatives available if these devices not available at your location then check them as well. Leoxsys 150Mbps Wireless USB Adapter is sufficient for Home users. If they only want to share Internet data between their PC & other Devices. Try your self it will a great utility for your Non-WiFi PC.
Also See: