USB debugging is a "Developer Options" tool, which allows USB connection between the Android device and Computer. We can connect our Android Phone to Computer-Laptop and can transfer data between the Memory card and Computer but when you need to enable Advanced features such as Phone rooting. Then you must enable USB debugging mode on your Android Phone. Otherwise, you can't access your phone OS level features on PC.
As I said, USB debugging is a feature which is available in the Developer Options. By default, the Developer Options are hidden from the Settings because it has many advanced features that are required only for Android Developers. Due to this, the feature is disabled on your Android Smartphone. But you can quickly enable from About Phone section. So if you have not equipped this yet, then read this post: How to Enable & Disable Developer Options on Android Oreo 8.0. After allowing follow the steps below to enable USB debugging mode on Android Oreo 8.0.
USB Debugging Mode activation:
To enable "USB Debugging" option on Android Oreo 8.0, you'll need to go to the "Settings" and tap on the last option name: "System." In the System you'll get "Developer options," the option will only appear if you have enabled it on your Android Oreo-based Smartphone. Once you come in the Developer Options below the Debugging section, USB debugging option will be available, to turn on it tap on the right toggle button.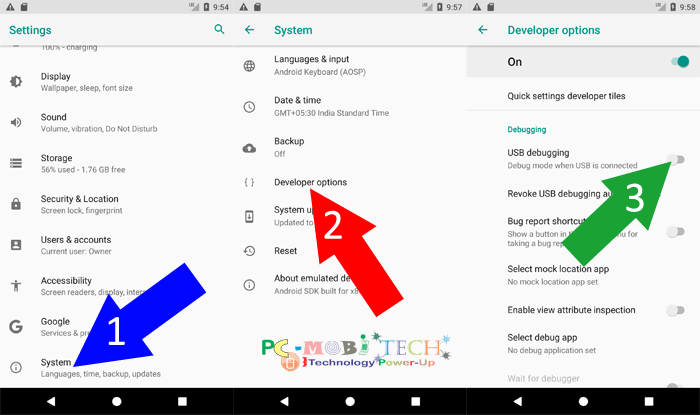 An "Allow USB debugging?" confirmation box will appear, tap on "OK" to confirm and the USB debugging option will be enabled on your Android Deceive.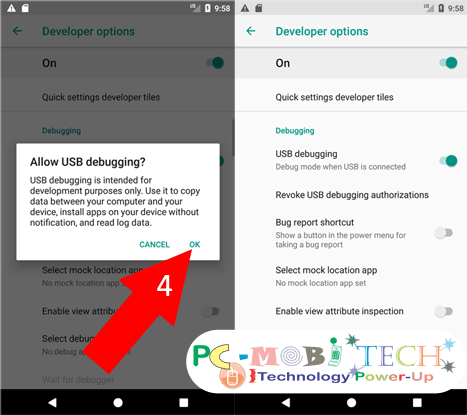 USB Debugging Mode deactivation.
Once you think, the option is no longer need to enable, you can follow the same steps as I described above and in the Developer Options tap on the USB debugging toggle button again, and the option will be disabled on your Android Oreo device.
More From This Site: