Do you know now WhatsApp offers Web-based synchronizing service to run Whatsapp on PC. But for this, you'll need to connect your Android and iOS-based Smartphone to its web service. Previously WhatsApp was giving support only for Google Chrome but now WhatsApp Web version supports to all other browsers. eg Mozilla Firefox, Google Chrome, Opera, Microsoft Edge, Safari etc… So you can now connect your WhatsApp to any PC web browser.
WhatsApp instant messaging service is most popular in the worlds. According to WhatsApp:- "In May 2014 Over 500 Million active users in the world & 50 million monthly active users in India, which is also its largest country by the number of monthly active users. As of October 2014, Whatsapp has crossed 70 million monthly active users in India, which is 10% of its total user base (700 MM). WhatsApp Users shares over 70 Million of photos & over 10 Million of Videos daily."
Social Media giant Facebook announced in its blogpost:"Today, for the first time, millions of you will have the ability to use WhatsApp on your web browser."
WhatsApp users always wanted to use WhatsApp on PC. And for this, they were using
Bluestacks Android Emulator program
. Now WhatsApp has decided to launch a web browser service and smartphone users can use Whatsapp on their desktop.
How to use the WhatsApp on PC-
First, go to this link: https://web.whatsapp.com in Google Chrome or any other browser, It works perfectly with Google Chrome. However, you can use any other browser ( Mozilla Firefox, Opera, Internet Explorer, Microsoft Edge, Safari. etc.).
Must Check:
You will see a QR code page: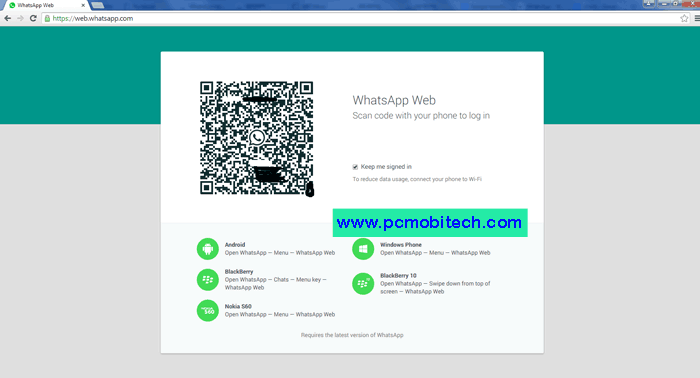 Now start the WhatsApp app on your Android Smartphone.
Tap on the top of right 3 dot corner menu in WhatsApp & then choose WhatsApp Web.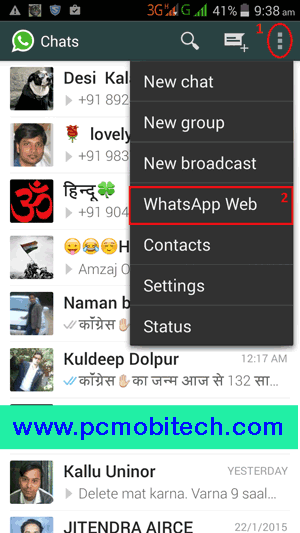 Scan code instruction window open in WhatsApp (Appears only first time). Tap on "

OK, GOT IT

".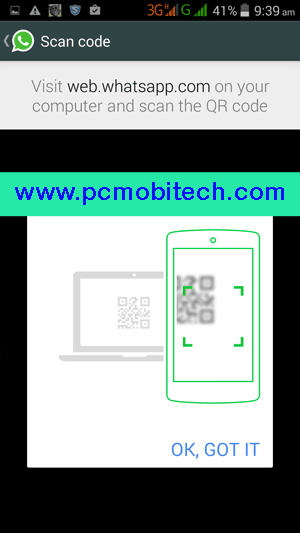 Now scan the code that available in Google Chrome or any other desktop web browser inside of WhatsApp QR code scanner.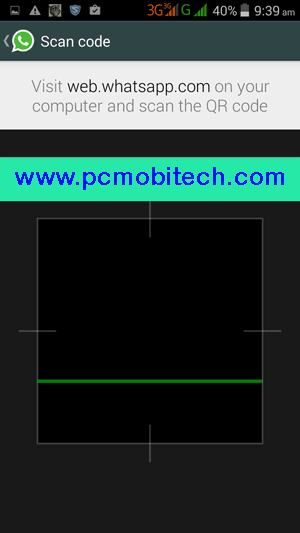 Now you're ready. You have now successfully paired WhatsApp smartphone with the WhatsApp web client service. Your smartphone needs to stay connected to the internet with web client service to work.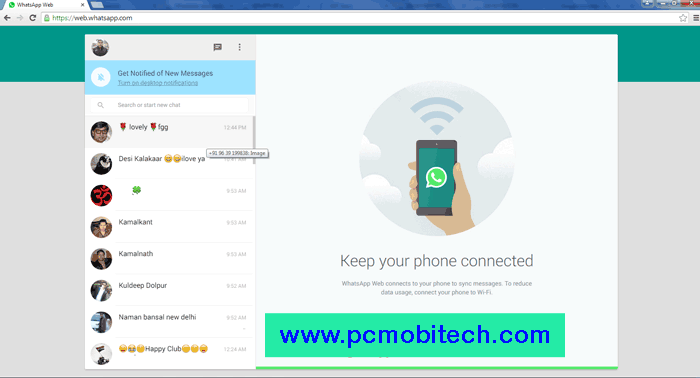 When you connected to this service, web client will reflect all the conversations and the messages from your smartphone to the web browser. It is helpful for WhatsApp users to keep their smartphone way and chat on WhatsApp while working on your PC.
Instruction-
1- You need to update latest WhatsApp Version on your smartphone.
2- You always need to open data connection on your smartphone for using this service.
3- This service is currently available for Android, iOS, Blackberry and Windows users.
~Watch Video ~