In my previous post I explained that how to find & Cancel Pending sent friends request. In this post We will talk about How to merge pages or multiple pages. When I started the blog, the name of my blog was blogeasypcsoft.com. But the name did not suit my passion. Therefore, the new domain purchased in 8 months, and my old blog shifted to the new domain pcmobitech.com. When I shifted my blog to pcmobitech.com, My most social media page names were on blogeasypcsoft. I changed the name of the Facebook page. But page URL was blogeasypcsoft. Which did not match the name of the website.
The reason I tried to change the URL of the page, but page URL can change only once. Then I created a new page, and after some time when the page has received some likes, then I have to change the URL of the page name. But on my old page had 148 likes. So I tried to merge with the old page to the new, but the error was coming again & again, after persistent efforts, I have successfully merged my Facebook pages. Now my new Facebook page https://www.facebook.com/pcmobitech has total 168 page likes. Yuppie!, So Today I am sharing this process with you.
Before the merge page, you need to know-
All like of your Pages and any check-ins will be combined into your page that you want to keep.
The Page you want to keep will remain unchanged, except for the addition of people who like the Page and check-ins that were merged from the other Page.
Posts, photos, reviews, ratings and the username will be deleted from the Page you merge.
The Page you merge will be removed, and you can't undo this merged process.
How to merge Two or multiple Facebook pages?
If you have read above t&c and agree with them. To merge two or more page Click here to go on Facebook merge duplicate page.
Select your Page from the first dropdown menu, which you want to keep.
From the second dropdown menu select the page that you want to merge. (This page and all Likes will be merged in above page you have selected from first dropdown menu and after merge process the page you have selected from second dropdown menu will be deleted automatically.)
Now Click on Merge Pages button.

Follow all on screen instruction & your page successfully merged.
Pages can't Be Merged-
Mostly, the page does not merge and an error appears on the screen "These Pages can't be merged because their names aren't similar". That means you are trying to merge the two pages, are some differences among them. Therefore page are not merged. So you will find out that they differ. If you still are trying to merge these pages, click on the contact support link.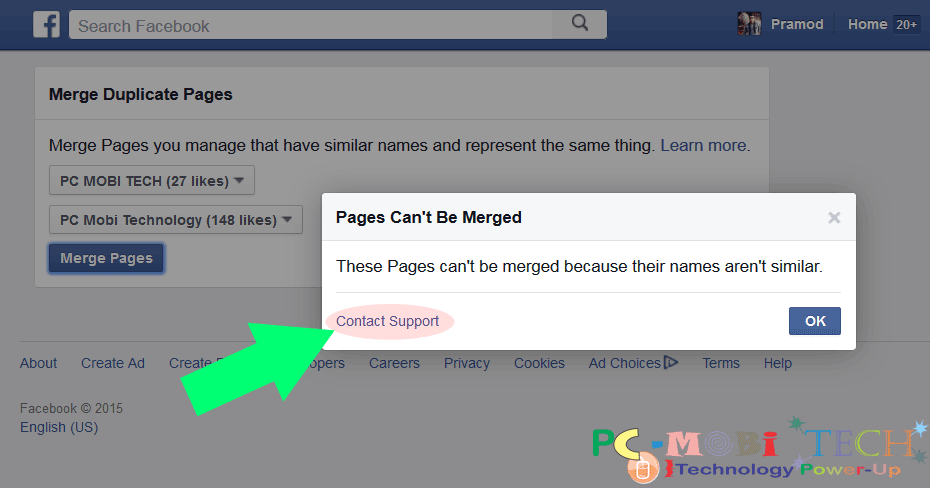 Or you can directly go on Request Merge Your Duplicate pages >>Click here to go<<
On this page tick the I have read and understand the above information check box.
Now select the Page that you want to keep from the dropdown menu.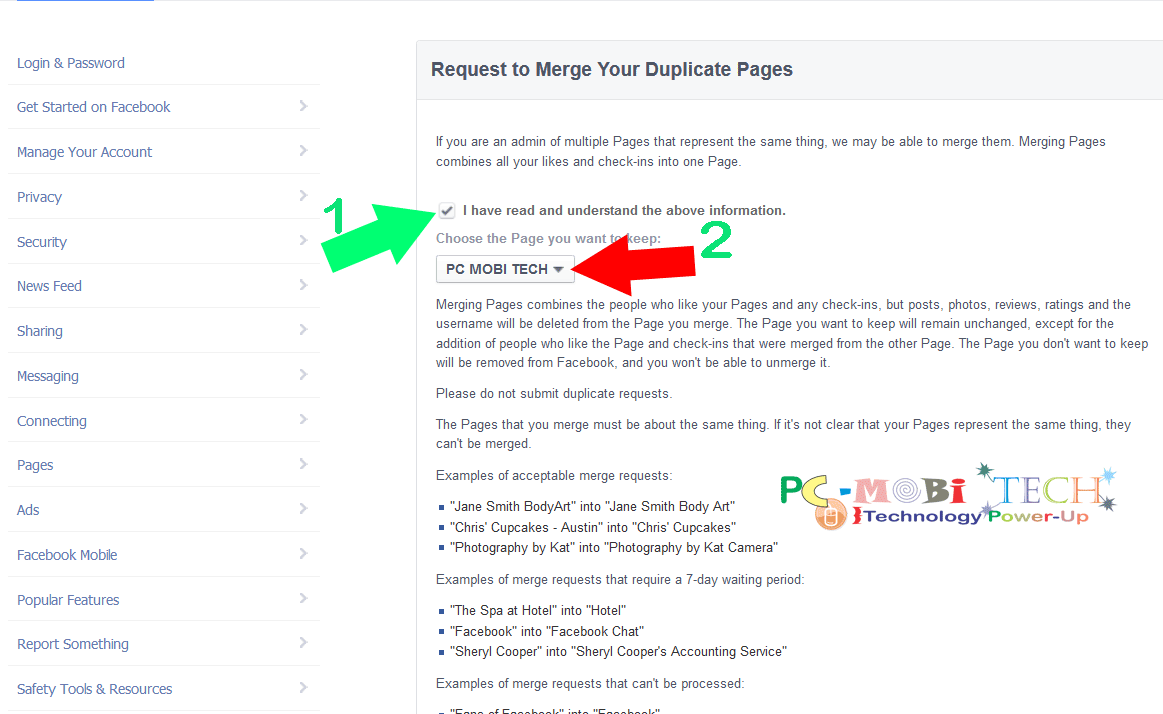 Scroll down the page tick the acknowledgement check box.
Select page from the dropdown menu page 1 that you want to merge. You can also merge multiple pages at once just select all pages (Page 2, Page 3, Page 4,  Page 5) from the dropdown menu.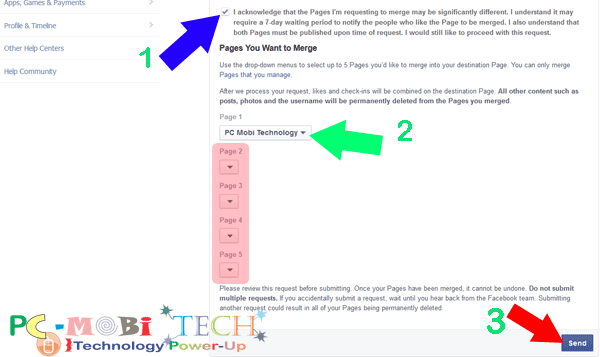 Note: these pages (Page 1 Page 2, Page 3, Page 4,  Page 5) and likes will be merged into the page which you have selected from the menu under the I have read and understand the above information check box.
After selecting click on Send button.
Now Your request has been successfully sent to Facebook. Wait for few moment & you will receive a confirmation message for your request. Here you can also cancel merge request, if you don't want to merge pages or you have accidentally request. Otherwise leave it & wait for more some times.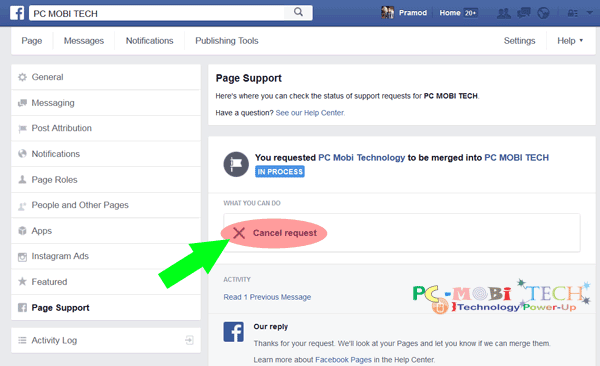 After some times you will receive a confirmation message that your page has been successfully merged.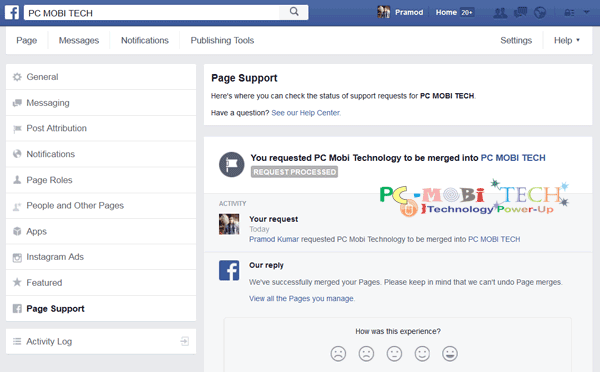 That's it! Now you have successfully merged your pages.
Please Subscribe my blog.
Also see-