Facebook advertising is the best and cheapest way to promote your online business. For advertising on Facebook, the first credit card Information You must share with Facebook. After which you can advertise your online business on Facebook, as well as Facebook stores your credit card information in your Facebook ads account for the future transactions.
You are advertising on Facebook from time to time, & Facebook deducts money through your credit card. Many times it happens that we want to remove credit card Information from Facebook, but do not remove. It is because on Facebook you can't delete credit card Information meantime, while Facebook does not adjust it's outstanding. That happened to me.
For security reasons, I wanted to remove my credit card information. But was unable to remove because of the outstanding amount. You can remove your credit card info only when if you are not in outstanding amount. Or if you want to remove your credit card information in Outstanding then you will need to deactivate your Facebook ads account. But I did not want to deactivate my ads account. Therefore for account security, i preferred to change the password of the account.
When I was changing the password of my Facebook account in the middle, I found an option for credit card information removal. And I removed my credit card successfully without deactivation ads account. So, friends in this article will teach you that how can you remove your credit card information from Facebook ads account without deactivation your Facebook ads account & with deactivating your Facebook ads account.
How to Remove Credit card info without removing ads account Facebook.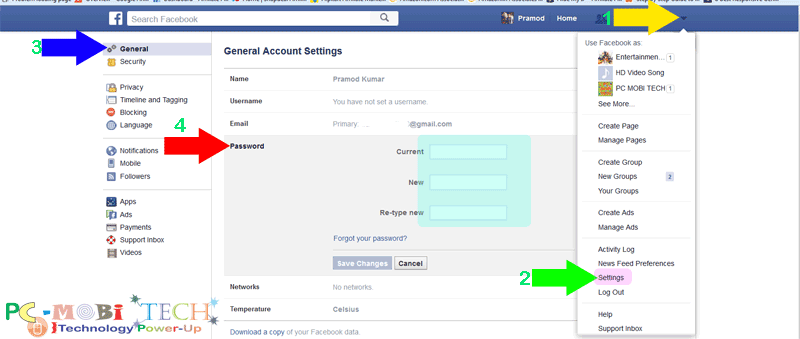 Click on the top right Facebook menu.
Click on settings.
Now, at the left side, click on General.
Click on password, Enter your current password in current box, enter your new password & re-enter new password. After this click on Save Changes button.
Now, your password will be reset. And you'll receive a message related to your account security. Then Click on Get Started-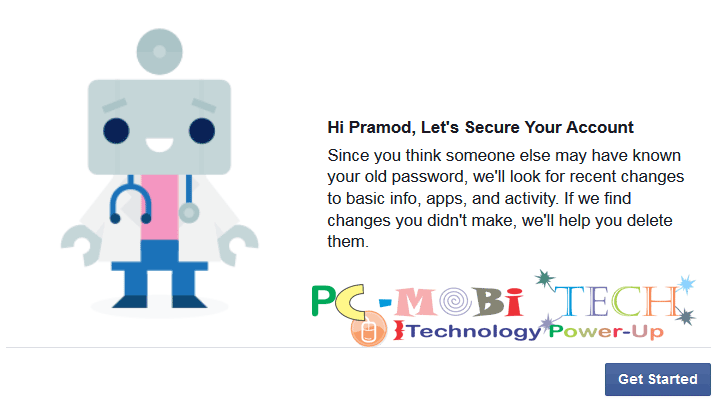 Now follow all on-screen steps. Basic info, Activity, Security. Among these steps, If you have not changed the password after filling the credit card Information, then you will be also asked to remove the credit card Information.
Another way to delete credit card information-
Click on the top right Facebook menu and click on the Manage Ads option.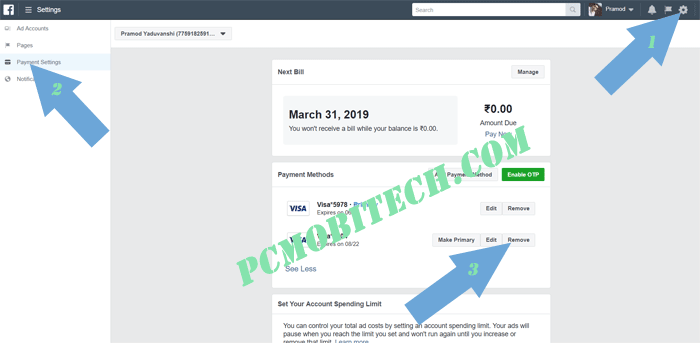 Now click on the top right Settings gear Icon and after that at the left side, click on Payment Settings.
To remove a credit card, click Remove button under the Payment Methods Section.
Another popup screen will appear, click on the Remove button to confirm the Card removal from Facebook ad account.
Must see:
If it does not work, then try this-
With deactivating your Facebook ads account-
Sometimes the above options do not work, then the only way that own ads account should be removed. So how to remove/deactivate Facebook ads account?
Click on the top right Facebook menu and click on Manage Ads.
Now, at the top right, click on Settings gear icon, another screen will appear. Scroll down the page at the bottom and click on the link Deactivate Ad Account.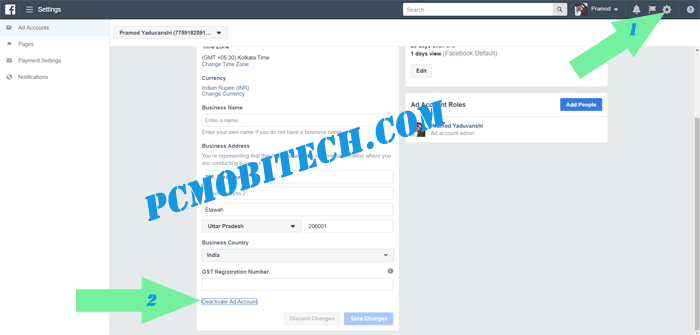 Next, you will have to select a few check boxes, choose according your understanding and click Deactivate Ad Account button.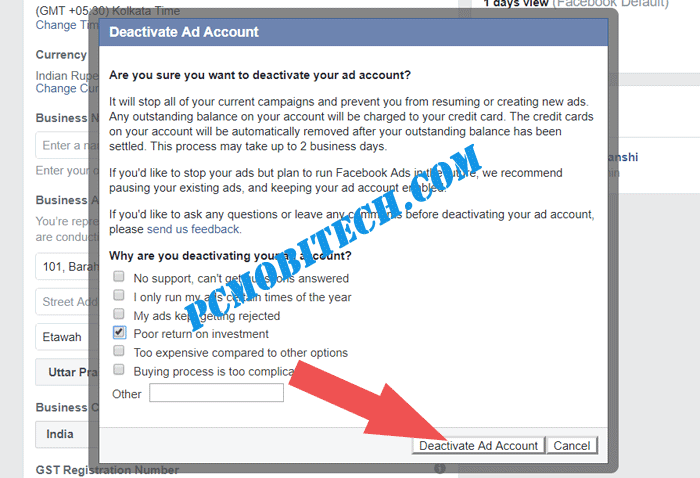 That's it! Now, wait for 2 business days to Deactivating your Facebook. If your account is in outstanding of any advertising, Facebook will charge it. As soon Facebook will charge their outstanding balance. Along with your Facebook advertising account, credit card information will be also deleted.
Thanks for reading!