Do game settings confuse you to understand which settings are best for your game? If yes, then here I'm sharing easy trick with that you can quickly set best optimize settings for your game using Nvidia Geforce Experience.
Here I'm also want to clarify that it will only work for Nvidia Graphics card. So if you're using AMD or Intel cards this won't work for you.
Game Optimization Settings with Geforce Experience
Geforce Experience allows you to choose between performance and optimal game settings. So you don't need to go inside the game and manually set them. Geforce Experience has a slider option so you can make balance between performance and quality settings.
To enable optimization settings for a game open the Geforce Experience Settings and at the Home screen, you will see all installed & supported games, here click on the 'DETAILS' button.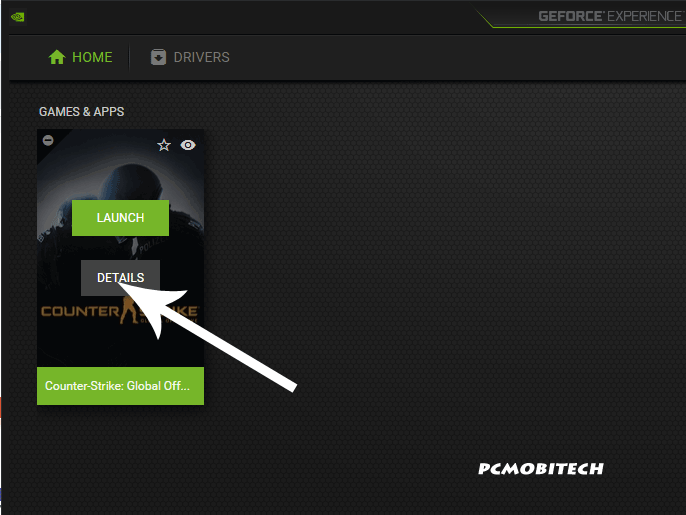 Now you are at the Game optimization screen, Here you can see the CURRENT and max OPTIMAL settings for your game. If you want to activate maximum quality settings which is supported by the graphic card, just hit the OPTIMIZE button and rest the Geforce Experience will auto manage the settings.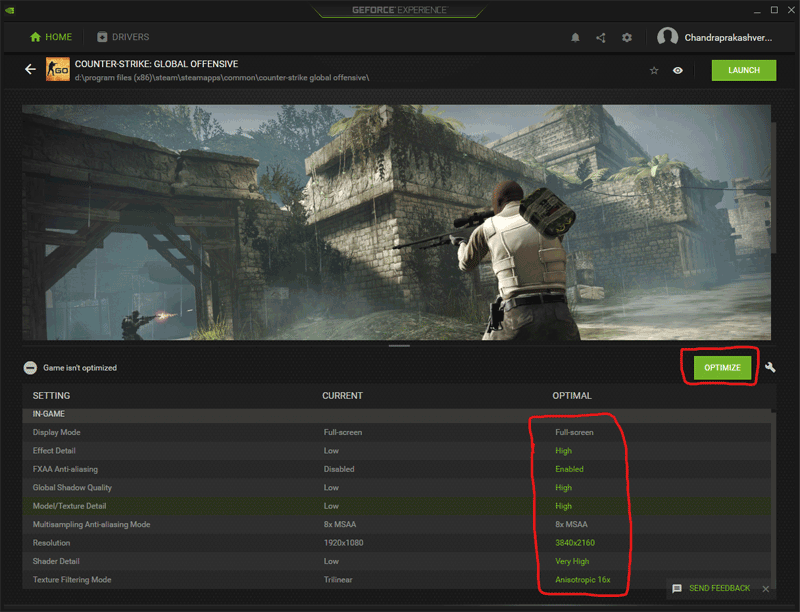 Read Similar: How to Record Games With NVIDIA Geforce Experience (ShadowPlay)?
If you want to manage custom settings the selected game, click on the Custom Settings icon.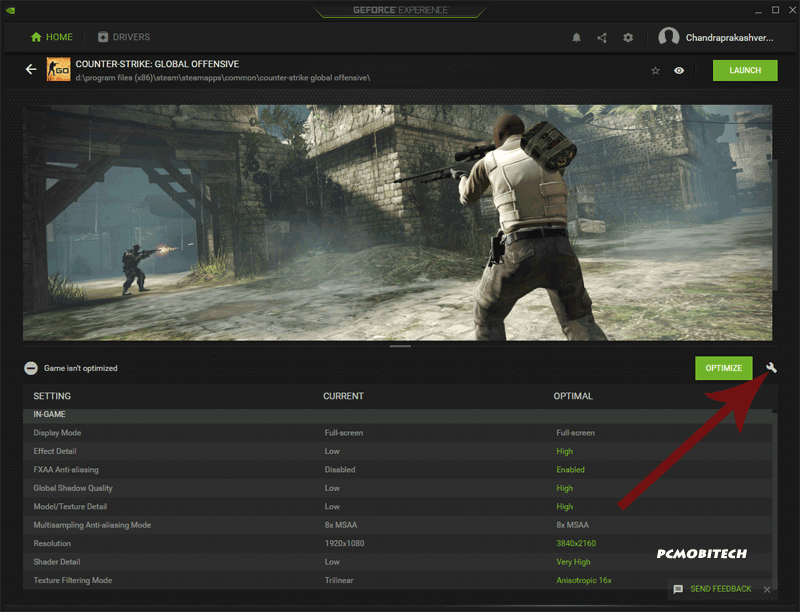 Next, a small screen will appear, here set the best desired settings between the Performance and Quality. As I'm managing custom settings for CS:GO (Counter Strike Global Offensive), it is best to set these settings to max erformance instead of quality. Click on the APPLY button by moving the slider to the right place.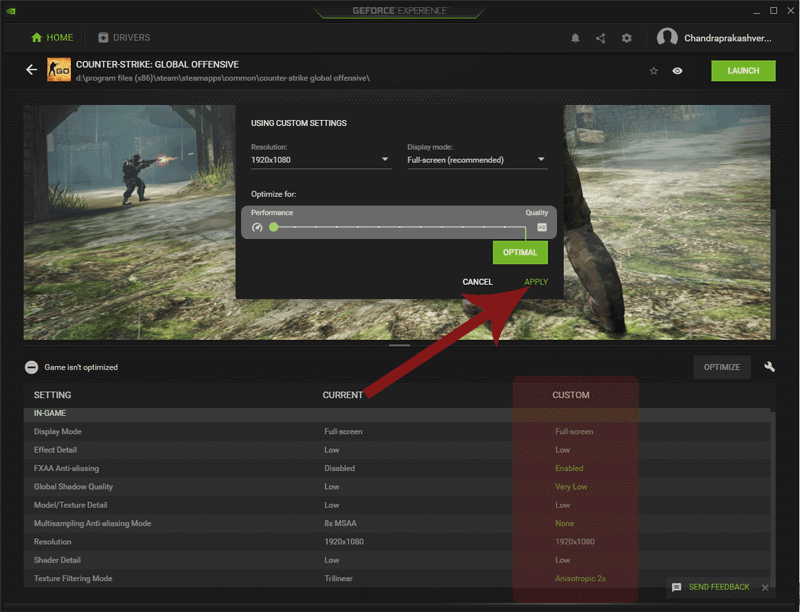 Note: In-game video settings won't work if you manage game settings through Geforce Experience.
If you don't like the custom settings and want to revert back to original or want to manage through in game settings, just click on the 'REVERT' button and all the settings will be restored.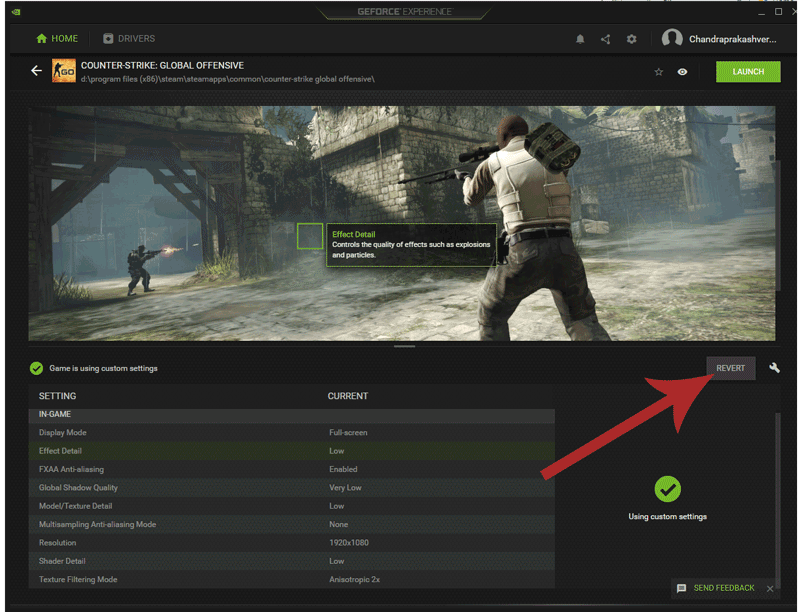 Kindly let us to know, do you like to use Nvidia Geforce Experience feature to manage game settings or you use in game settings?