In my one of previous post I had described that How to Use WhatsApp as a private store & transfer files between Computer & Mobile. In this post I will tell you how to use Telegram app as a Document, Videos & Photos cloud storage and how share them between PC and Smartphone?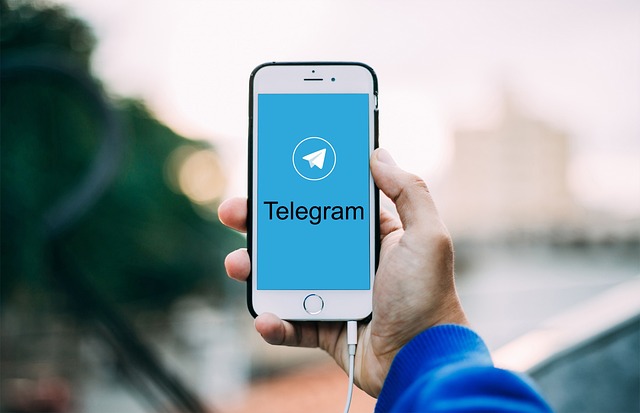 Telegram is now become most popular cross-platform Instant messaging app that allows users to send text, photos, videos, and other types of media to your contacts or groups. It offers end-to-end encryption for secure communication, and also supports the ability to create and join public or private channels for broadcasting messages to unlimited subscribers.
Telegram allows users to access their chats and media from multiple devices, and offers cloud-based storage for messages and Photos, Videos, Documents and other media types.
Use Telegram Saved Messages as Photos/Document Storage
The Telegram's Saved Messages option is like a personal notes/data cloud space, where you can upload your private files that you don't want to share with other contacts.
And the uploaded files can be downloaded anytime-anywhere using any version (Android/iPhone/Web/Desktop) of Telegram App. So follow these steps to use Telegram app as a cloud storage.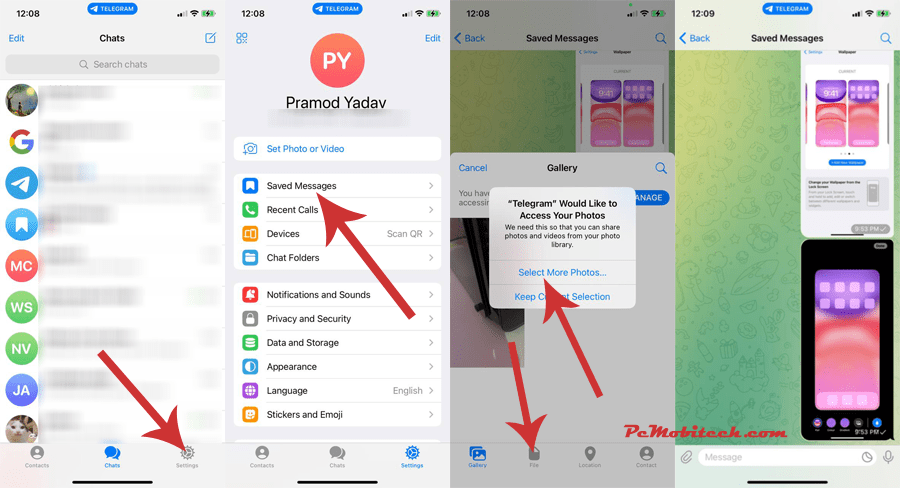 Open Telegram app in your Android/iPhone/Web/Desktop version, and click on Settings of the app.
In the Telegram Settings, click on the Saved Messages option.
Now you will see a screen which looks similar to Chats screen. Telegram Saved Messages allows you to upload unlimited photos, document (upto 2GB file size each), share Location & Contacts no.
Note: Telegram Premium supports upto 4GB upload file size.
After saving any file in Saved messages, the file can be transferred from Mobile to PC or PC to Mobile.