In my previous post, I explained that how to activate ICICI mobile banking app iMobile. In this post, I'll tell you how to reset pin password of iMobile app. As we know that iMobile app is best mobile banking app for ICICI bank customers. The banking app is helpful to home banking application because you can do everything from home and you'll not need to go to the bank & market for every time. Such as you can check bank account balance from home, recharge your cell phone & DTH, can do online bill payment (eg. Electricity, Gas, Insurance, Landline, Postpaid bill payment etc.) and can electronic fund transfer from one bank to another bank with IMPS, NEFT and RTGS payments service.
But sometimes we forgot the password of the app and then we can't open the ICICI bank iMobile app. So here I'm sharing that how you can reset iMobile app when forgotten the password.
Reset ICICIBank iMobile login pin?
If you have forgotten the user password of the app then follow these easy step:
Open iMobile app on your smartphone and tap on Forgot Login PIN? option.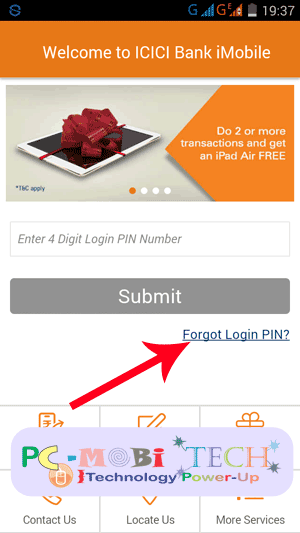 A reactivate verification message will appear on the smartphone screen. Then click on Yes to verify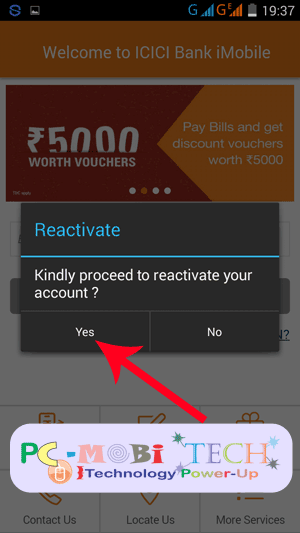 Now the pin-password information will be erased from your smartphone and your iMobile banking app will be reset to default state.
Now you'll need to reactivate the mobile banking app.
To activation read this post: How to activate ICICI bank internet banking app iMobile.
I hope that you will have your password reset successfully.
Also See: