Have you forgotten the ICICI Bank Internet banking password? And don't know how to recover or reset it. Don't worry. The thing happens many times in our life, we forget the password. Because the life has now become full of stress, and it is very hard to remember all things. Thus we forget the password.
ICICI Bank is a Global bank and provides top quality banking service. The thing you can understand that once you open the account and you don't need to go to the bank again. All work and transaction you can do via Mobile and Internet banking service. If when we forget the password then also we don't need to go to the bank because you can recover and reset it online via "Get Password" option. So how to reset ICICI Bank Internet Banking Password online?
Generate ICICI Bank Internet Banking password online
First, go to ICICI Bank Login to Internet Banking Page. Click here to Go. On the Login page click on Get Password option.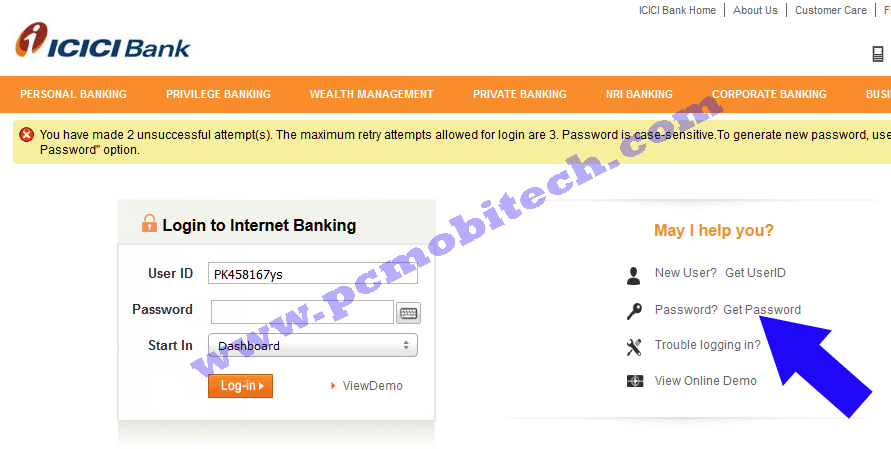 On Next you'll see Generate Password Online page. Here you'll also get 3 simple steps for how you can reset Password online. To continue password generation online click on "CLICK HERE TO PROCEED" button.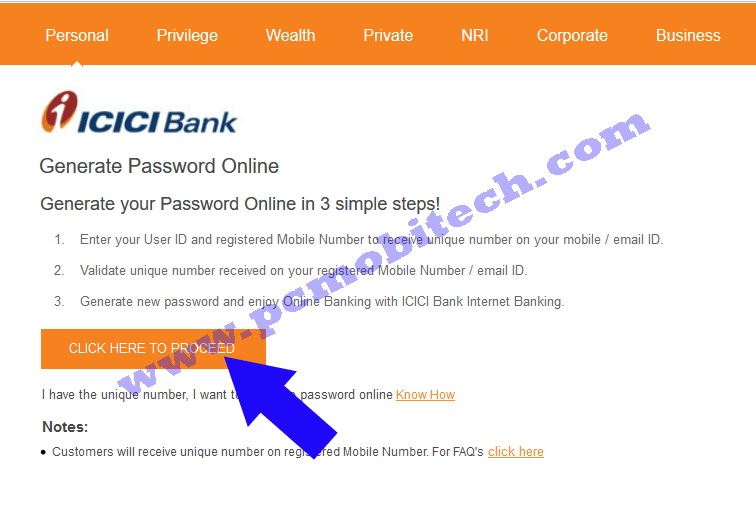 Step 1: Next you'll need to enter ICICI Bank User ID. Enter User ID and Click on "Go" button.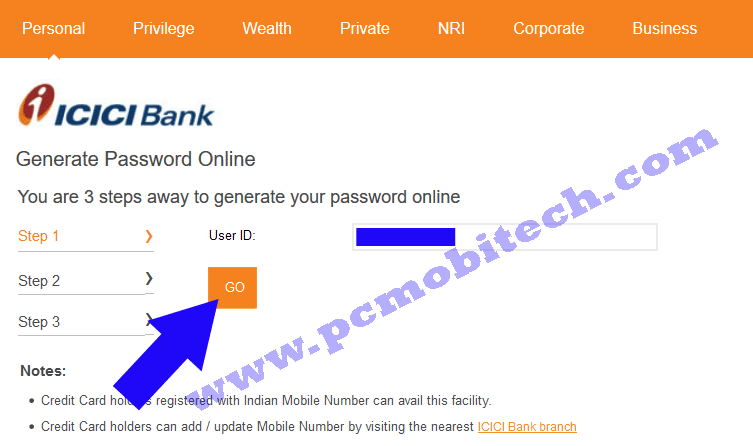 Step 2: If you have entered correct user id then next page will ask you to enter your registered mobile number, which you have registered with your ICICI bank account. After entering mobile number click on "Go" button.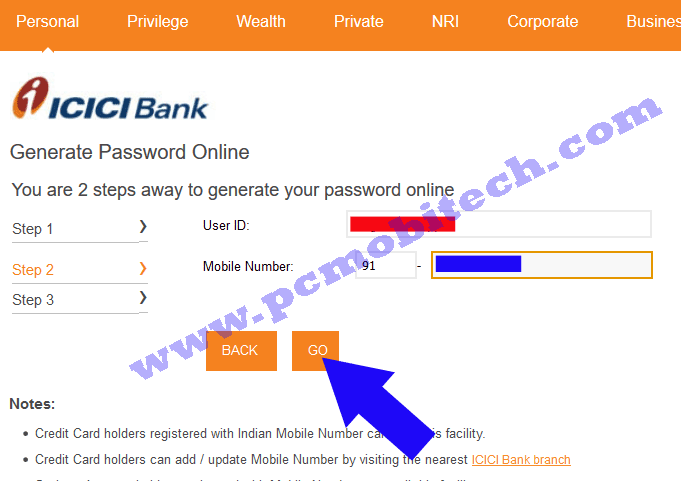 Now an OTP (One time password) password will receive on your mobile number. This is an Unique Number and will work only for one time. Check OTP and enter it on Unique Number box. After this Click on "Go" button.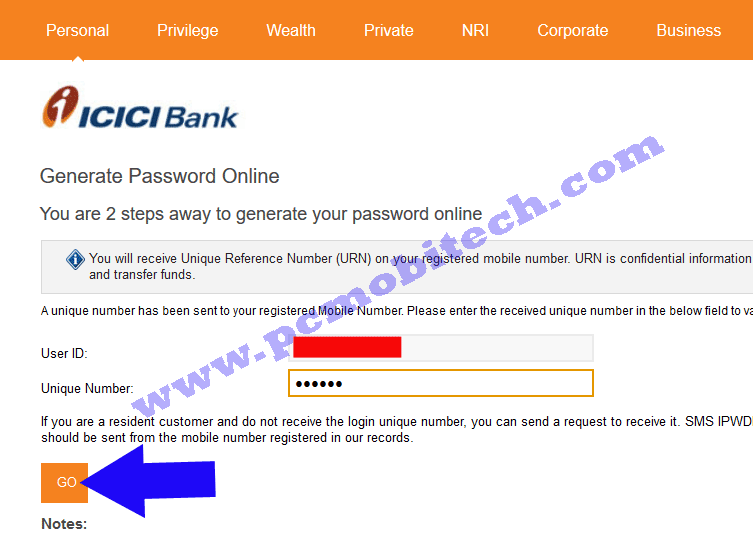 Step 3: Now you are one step to go away to generate your password online. Enter here New password and confirm Password. Click on "Go" button.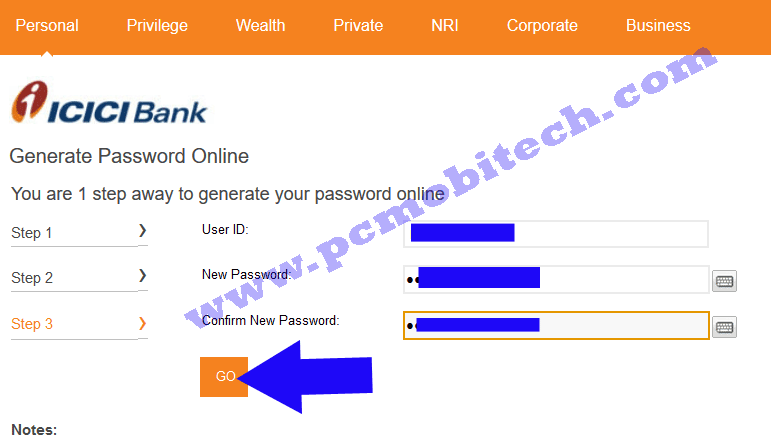 On next page, you will receive Congratulations message and Now you have successfully reset your ICICI Bank Internet Banking password online.
Note: Images, logo, and brand is the property of their respective owner. And used in this post is for educational purposes only.
Also See: