Are you getting "This audio format (AC3) is not supported" error on your Android phone? If yes, then positively you are thinking to install a free & best Android Video Player, which can play almost all video formats along with audio without giving the single error.
Many Android Videos Player doesn't support AC3, DTS, MLP audio formats and gives "This audio format (AC3) is not supported" or "Unable to play audio track. Unsupported audio codec" error. Sometimes when we play a video then we receive an error: "The Video format is not supported". If you see such error on your Video Player, then it is the time to use another Video Player. Here I'm listing 5 best Android Videos players that can fix your AC3 is not supported error & Video Support error on Android Phone.
5 Best Android Video Player with AC3 audio support
VLC for android:
If you have a Windows-based PC, then you already know about Most Popular free VLC Media Player. As it is our favorite video player on Windows, and plays most multimedia files & network streaming protocols. Same as you can play most video and audio files on Android because VLC is now also available for Android.
VLC is free open source media player for everyone and doesn't have ads, and you don't need to purchase anything.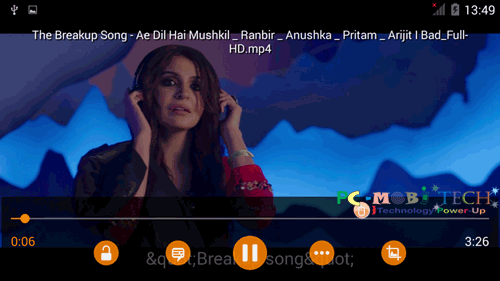 Special Features:
Plays almost all video and audio files including MKV, MP4, AVI, MOV, Ogg, FLAC, TS, M2TS, Wav, AAC, and AC3.
Supports network streams.
Supports for Sub
Can Play DVD ISOs files as you can play on Desktop.
Support for Multitrack Audio in Video files.
Audio Enhancer (Equalizer).
MX Player
It is one my most favorite Video & Audio Player. The Free Version of MX Player is sufficient for playing all video formats, if you face any problem or any video is not supporting then you can also use a free custom codec pack for MX Player. It is another a perfect Video & audio player app for your android smartphone. Its GUI looks awesome and has many feature that is not available in any other Android media player. It has 3 Video decoder modes: HW, HW+ and SW, so you can change the decoder option if the video is not playing smoothly.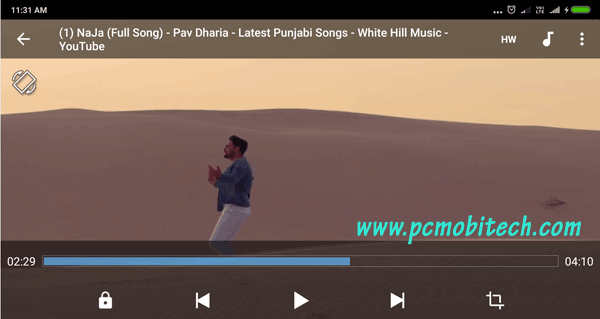 Features:
Automatically detect all Video and Music files on your phone
Plays all video & audio formats.
Videos subtitles support.
Videos streaming support.
Screen lock & Battery Saver option.
Supports Custom Codec.
Video & audio sharing option.
Also See:
Video Player for Android.
Video player for Android is another good audio & video player. And it supports all video and audio formats as well as AC3 audio. It also helps to play HD video files very smoothly. It has equalizer option which helps to improve audio quality.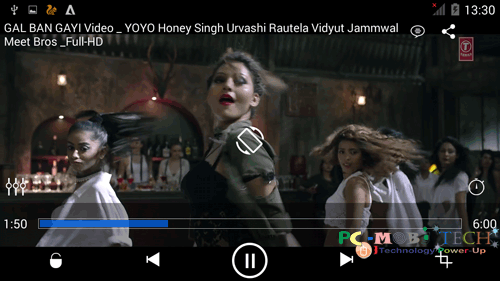 Special Feature:
plays almost video and audio formats (AC3 support.)
Video Subtitle support.
Built-in mp3 cutter so you can quickly make audio ringtone.
High Definition Video Support.
Video Player HD
Video Player HD is the best video player with AC3 audio support. Along with AC3 audio, It supports verity of video and audio formats AVI,  MP4,  FLV, MOV, RMVB, MKV, WMV, 3GP, M4V, TS, MPG, etc.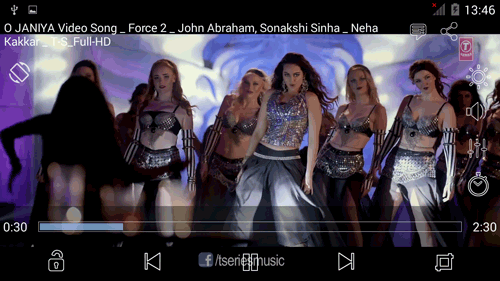 Special Features:
Equalizer support.
Plays all video and audio formats
Support Video Subtitle formats.
Support for video streaming Protocols.
Video Player All Format
Video Player All Format is a simple video player for android. If you need a video player that plays all the video formats and has a simple GUI with minimal settings option, then you can go with Video Player All Format.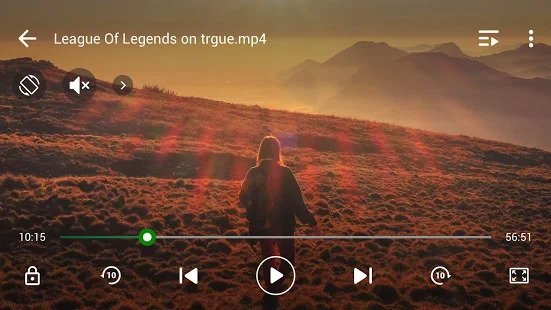 All of the video players can play almost video formats and also fully supports AC3 audio. So download anyone video player and enjoy substantial media experience on Android Smartphone.