In my previous post, I explained how to solve the AC3-DTS-MLP audio problem in MX Player. Today, I'd like to share some tips on how to play dual or multi-audio movies and videos on your Android smartphone using MX Player.
Just a few years ago, playing high-definition movies on our mobile phones was a struggle. Even standard movies were difficult to play correctly. We had to compress the movies and videos with software and adjust the screen resolution to match our mobile device. However, times have changed. Smartphones with HD and full HD screens are now readily available in the market. The Android operating system plays a vital role in this progress. Android provides an excellent platform that allows for the quick development of mobile applications.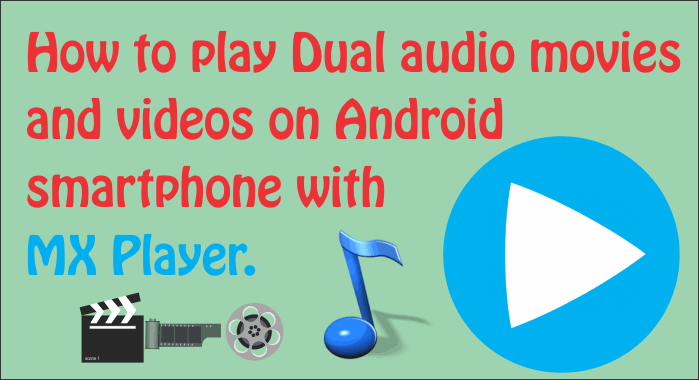 Nowadays, there are many apps available in the Google Play Store that can run HD movies smoothly on your smartphone, with added support for multi-languages. MX Player is one such app that provides this feature. By default, your smartphone's video player will only play one language, even if the video has dual or multi-audio such as Hindi and English. This is because the default video player only supports one language. However, if you want to play the second language, you can download the MX Player for free from the Google Play Store. It is an excellent alternative to the default video player and provides support for multiple audio languages in videos.
Also See: How to watch hidden Videos files In Android Phone with MX Player
Play Dual audio movies – videos on Android With MX Video Player
First download & Install MX Player on your smartphone. If it is already downloaded on your smartphone, so you do not have to download it. >>download MX-Player<<
When the MX player gets download & install, then start the MX Player from the application launcher menu.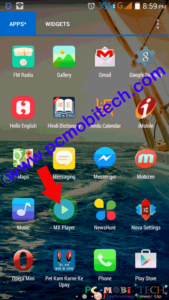 Now the movie or video is in the dual or multiple audio track support, Play that.
When you are playing any video, which has dual or multiple audio track support then tap on the Soundtrack (music) icon from the top right bar in MX Player.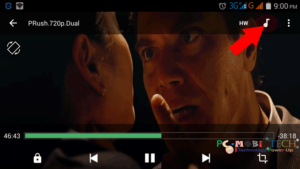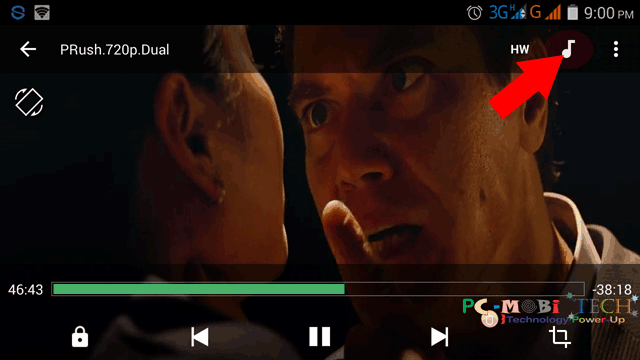 Select another audio track language format from the list by tapping on the radio button. Many times it happens that after selecting the audio track does not play the audio. In this case, tick the Use SW audio decoder check box. Now you can play all types of Audio.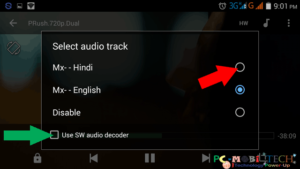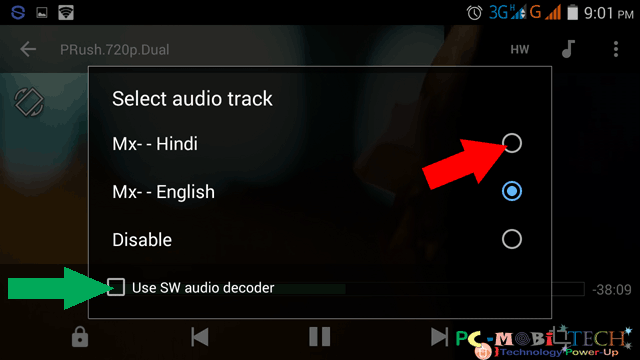 Now enjoy dual or multiple audio track support on the Android smartphone with MX Player!
If you have any trouble, Please share with us.