If you do PC Gaming then you are already using Steam Gaming Software. Steam is one most popular gaming store, which digitally distribute video games online. It provides gaming software in which you can download and play free and paid games from steam store.
Some times we download a game which size is approx 20GB-50GB and think about if your Windows gets corrupted and will need to fresh install then you will have to again download and install full game.
Some games come with huge size such as GTA 5 – 65GB+, Destiny 2: Shadowkeep – 165GB+, Red Dead Redemption 2 – 150GB+, Final Fantasy XV – 148GB+, Call of Duty: Infinite Warfare – 144GB+, and Middle Earth: Shadow of War – 95GB+, so it is not easy to delete and download again the same game to everyone. Therefore, Steam offers a simple backup and restore option in gaming software.
How to Backup Games In Steam
So here I'm sharing quick and easy steps to backup any game that is installed in Steam. To start backing up full game use following step by step guide:
First Open Steam in your PC and click on the "Steam" Menu. After that click on the "Backup and Restore Games" option.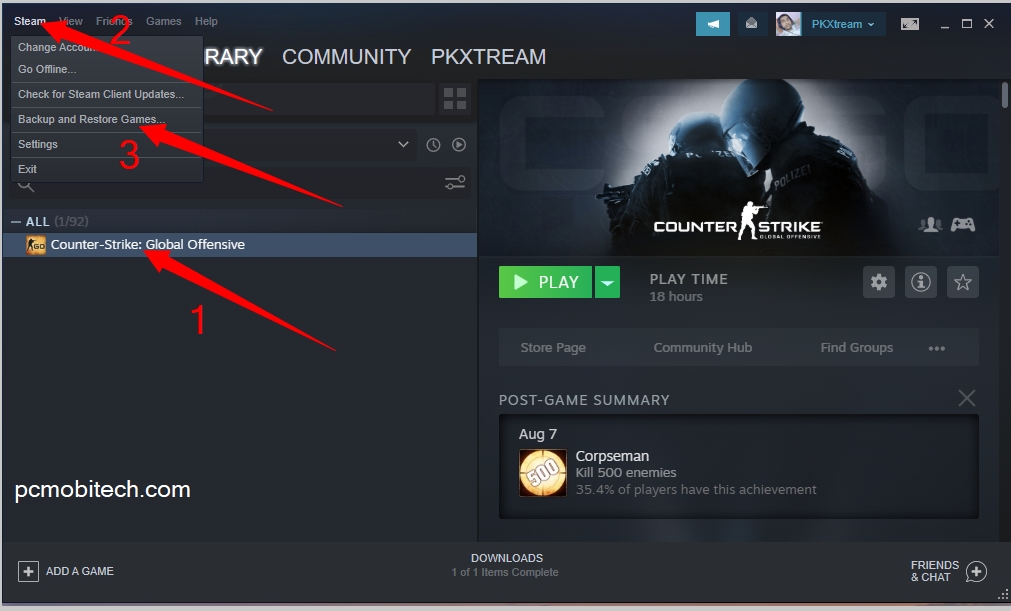 In the next step, Select the radio button: Backup currently installed programs and click Next > button.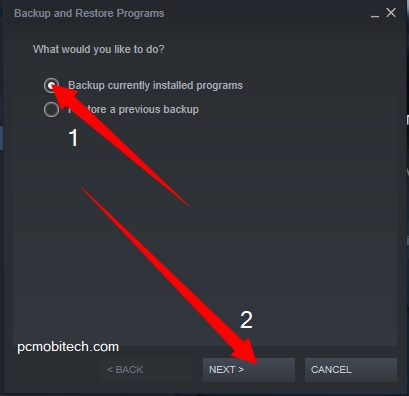 In the Next screen tick the check box of the game which you want to backup and click on the Next > button to continue.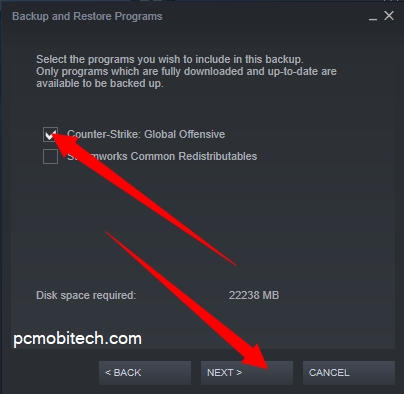 You can also select multiple games at once but sometimes it may cause problem and backup doesn't success. So if you face the similar issue when backing up multiple games and it doesn't complete, than try to backup single game only.
In the next step, you will have to select backup destination. I will recommend choose another drive than steam installed because by defaults steam backups data in C drive and if you are planning to re-install Windows or software then all the data will be wiped and backup will be lost. So select different drive for backup and click on the Next > button.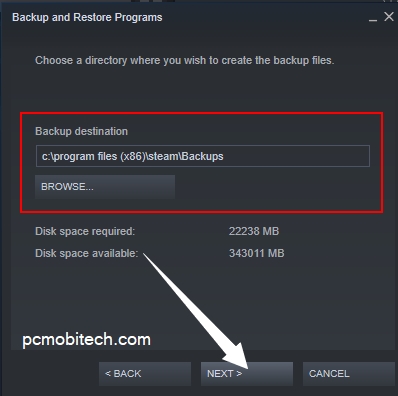 Next, you can change the backup file name and select File Size CD 640MB/part or DVD 4.7GB/part. Select whatever you like and click Next > to continue.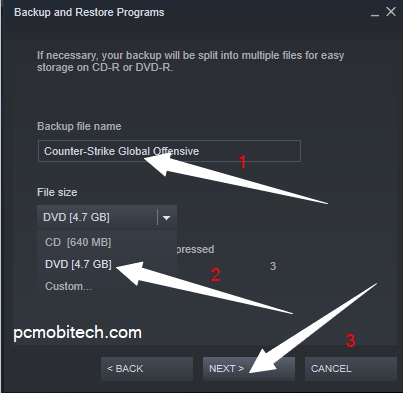 Now Game Backup is started and wait until it doesn't finish. When Backup completes click on the Finish button.
How to Restore Games In Steam Software?
After taking backup on any game, you can restore it any time. For this follow these steps:
Open Steam software and click on the Steam Menu. After that click on the "Backup and Restore Games"

option.

Now select the radio button: Restore a previous backup option and click Next > button.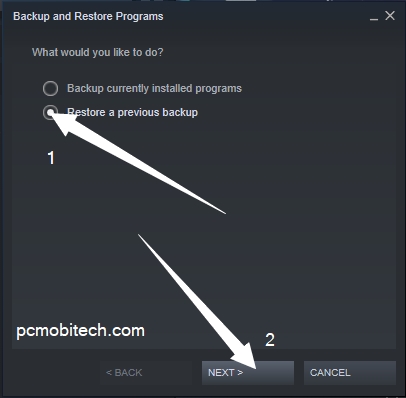 Now, you will have to select game backup folder location, select the location and click on the Next > button to continue.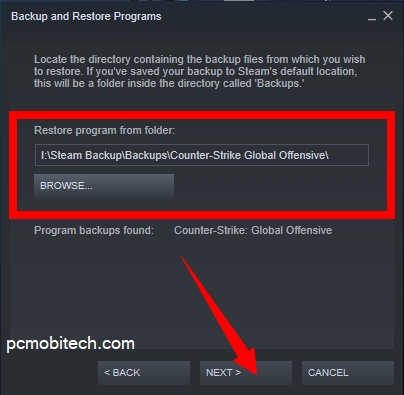 After this again click on the Next > button. And game restoration process will be started, it will take some time and once it completes click on the FINISH button to continue.