Do you love the unpredictability, thrill, and frenzied fun of Battle Royale Games? Do you enjoy being the sole survivor in a game where many players go in and only one survives? Then by the end of this post, you will get to know about 10 best Battle Royale Games in 2023 that will be best suited for all your adrenaline rush.
The whole theory behind the popularity of these Battle Royale Games is their engaging, thrilling, unique, and multiplayer system in which different players get deployed to different locations as solo or as a squad and they need to find weapons to fight against each other. And finally, the last man standing will be the winner. To take your thrill and fun to the next level, we have compiled the list of 10 best Battle Royal Games here. So, without any further ado, let us get started right away-
10 Best Battle Royal games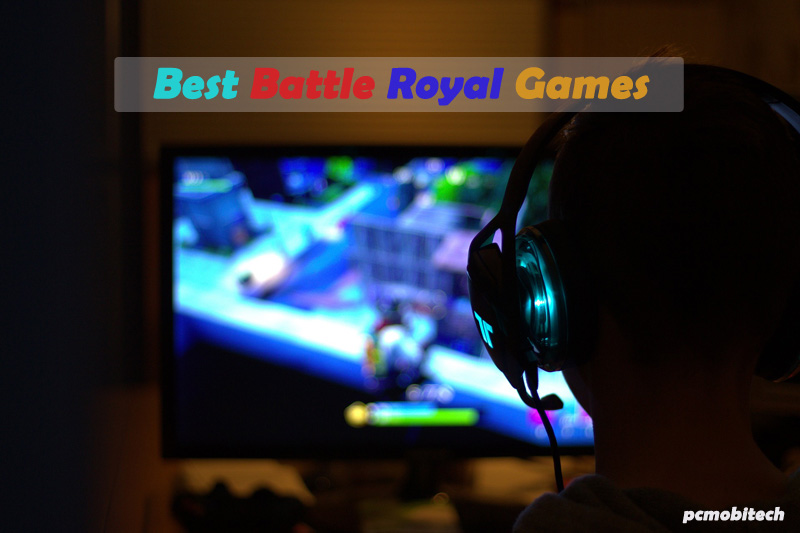 1- PlayerUnknown's Battlegrounds (PubG)
PlayerUnknown's Battlegrounds or PUBG is one of the premier games that is solely based upon the battle royale foundation and that is why PubG has to be in the first place in the list of best Battle Royal Games in 2023.
This game was released on December 20, 2017, and within the first four months of its release; more than 10 million rounds of Battlegrounds were run which was around 25,000 man-years of time.
PlayerUnknown's Battlegrounds claims about hundreds of thousands of concurrent players. The company has also sold millions of copies. Inclusion of 4 separate maps, engaging graphics, almost real gameplay, etc is one of the key features that make PubG one of the most popular Battle Royale Games in 2023.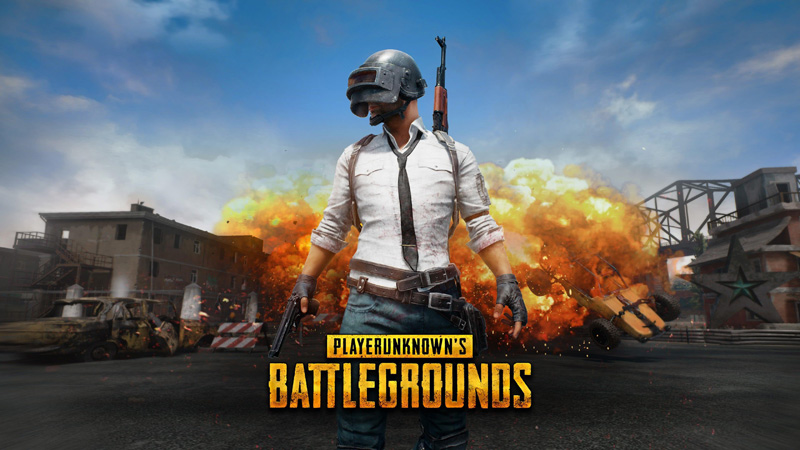 Some of the notable highlights of this PubG Battle Royale Game are-
PubG was first released for Microsoft Windows through Steam's early access beta program in March 2017 and it got the full release in the year 2017.
This was also released by Microsoft Studios for the Xbox One through its Xbox Game Preview program.
Its free-to-play mobile version for Android and iOS was released in 2018, plus it was also released for PlayStation 4.
Being one of the best-selling and most-played Battle Royale games of all time, PubG's PC and console versions have been sold 60+ million units, plus PUBG Mobile has surpassed 600 million downloads.
2- Call of Duty: Warzone
The second spot is a free to play for everyone Battle Royale Game that offers unique, thrilling, and massive combat experience with up to 150 players. By choosing this one, you will appreciate a new way to battle royale which will let you join forces with your friends and jump into a battleground with up to 150 players. It also introduces Plunder which will enable you to Race to deposit the most Cash in this all-new game mode. You can also find one massive map for exploring Verdansk that comprises new and fan-favorite Call of Duty locations.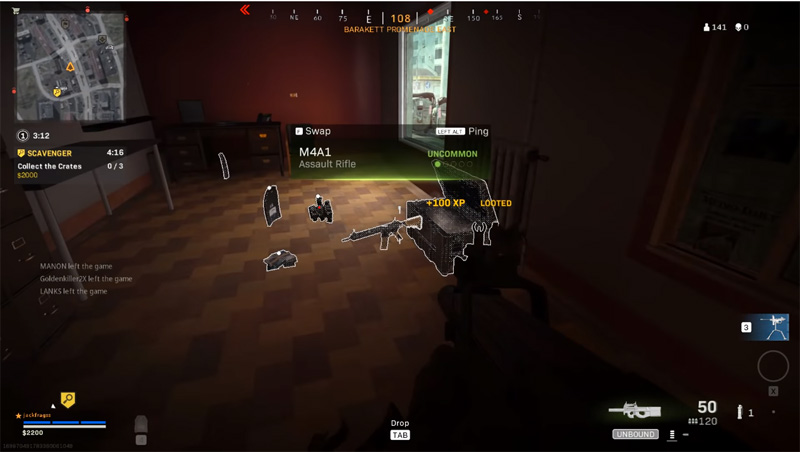 Call of Duty: Warzone will also let you earn three new functional weapons along with features to play exciting new game modes such as Quads in Warzone, Weapon Blueprints, unlock free Operator Skins, and XP tokens.
Some of the notable highlights of Call of Duty: Warzone Battle Royale Game are-
With the purchase of Battle Pass, you will get access to all 100 unlockable tiers of content that includes Instant Operator Unlock, Weapon Blueprints, Up to 1,300 CP, Operator Skins and so forth.
With this one, you can find supply boxes for purchasing in-match Equipment along with Field Upgrades, Killstreaks and so forth.
It is also top-notch in giving you instant in-match rewards including loot, XP, Cash and more when you complete contracts.
When you play the blockbuster Call of Duty®: Modern Warfare® Campaign, you will get the full experience of being engaged in thrilling Multiplayer combat along with squad up in 4-player cooperative Special Ops experiences.
3- Battlefield V Firestorm
The third one in our list of best Battle Royale Games in 2023 is Battlefield V Firestorm which is reimagined for the battlefield. By opting for this one, you will delve into a deadly ring of fire that is enclosed by the largest Battlefield map ever. It comprises epic weapons and combat vehicles, plus it lets you play in squads or solo in 64-player matches.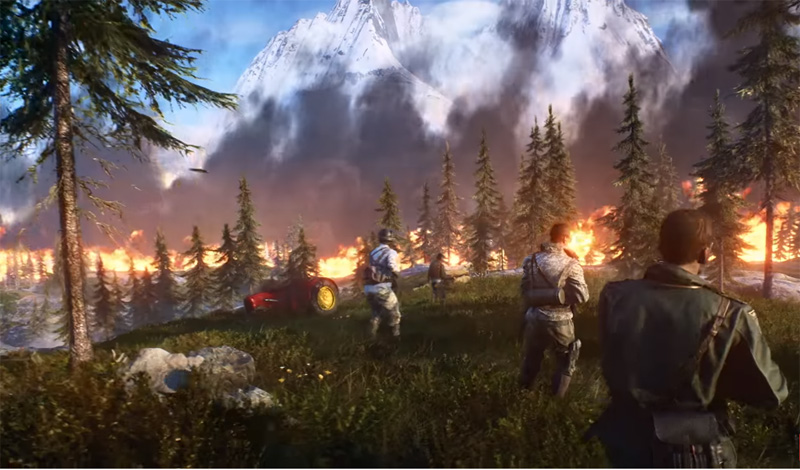 Firestorm is available to all Battlefield™ V players, and the thrilling experience of this one will not let you have any second chances in a Firestorm. This Battle Royal Game is so exciting in waging a war in a ring of fire which will bring together Battlefield V's core gunplay and destruction alongside awesome improvements changes that'll optimize the fun in the world of battle royale.
Some of the top features of Firestorm are-
It lets you work as a team for unlocking high-risk and high-reward objectives via its Scavenge feature.
Fight feature of Firestorm will enable you to unleash Battlefield V signature destruction with artillery strikes, combat vehicles, and an unending arsenal of weapons.
You can play it together for sharing gears and reviving fallen squadmates.
It offers an enthralling conglomeration of objectives, reinforcements, combat vehicles, weapons, armors, and a lot more.
4- Apex Legends
The next one in our list of top-rated Battle Royale Games in 2023 is Apex Legends, which is for PlayStation® 4, Xbox One, and Origin on PC. By opting for this one, you delve into the next level evolution of Battle Royale which is a free-to-play Battle Royale game that comprises contenders from across the Frontier team up to battle for fun, glory, fortune, and fame.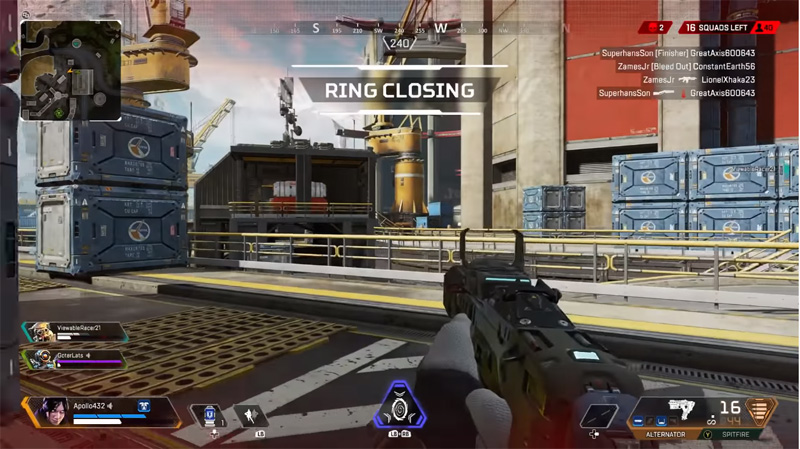 You will get legendary characters that will let you explore a growing list of powerful legends. All of them have their features and styles. You can also choose your legend, plus it lets you team up with two other players.
You can use it for mastering the abilities of your legends for making strategic calls on the fly. In some of the high adrenaline vicious 60-player matches, you can also use the strength of your team for your benefit.
Some of the highlights that make it one of the best Battle Royale Games in 2023-
It lets you select from a lineup of outlaws, misfits, soldiers, and misanthropes. In this, when you survive long enough and then you will be called a Legend.
You can pick your Legend and join forces with some of the other players by incorporating your special skills to form the ultimate squad.
You will also get features like regular seasons, innovative combat style and strategic battle royale.
5- Fortnite
Fortnite is one of the best survival Battle Royale Games in which 100 players fight against each other. In this, players go versus other players to combat for being the last one standing. The game is a fast-paced and action-packed game in which strategic thinking is inevitable for surviving like a pro. As per the estimate, more than 125 million players play on Fortnite.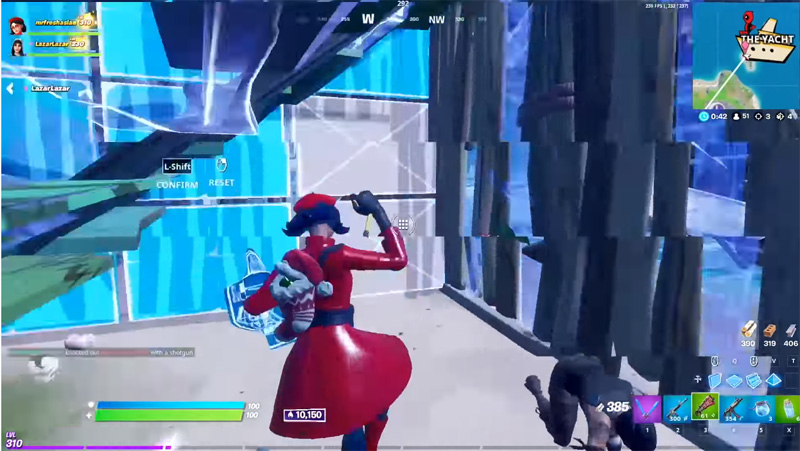 The game is developed by Epic Games released in 2017, and you can get this one in three distinct game mode versions- Fortnite: Save the World, Fortnite Battle Royale, and Fortnite Creative.
In Fortnite Battle Royale, you get a free-to-play battle royale game that is released for Windows, PlayStation 4, macOS, Xbox One, Nintendo Switch, Android devices, and iOS.
Some of the notable highlights of Fortnite Battle Royal Game are-
It lets you play alone or in a duo or a squad.
Critics praised the learning curve, art style, gameplay, and progression system of Fortnite.
As per the latest statistics, Fortnite Battle Royale Game has been played by 250+ million people and it has generated more than 2 billion dollars worldwide.
6- Cuisine Royale
The next one in the list of best Battle Royale Games is Cuisine Royale. In this, you will get brutal multiplayer last-man-standing shooter with realistic weaponry and bloody mystic that will let you enjoy its amazing thrilling experience like a gem enthusiast. Different highlights that you will get in Cuisine Royale are-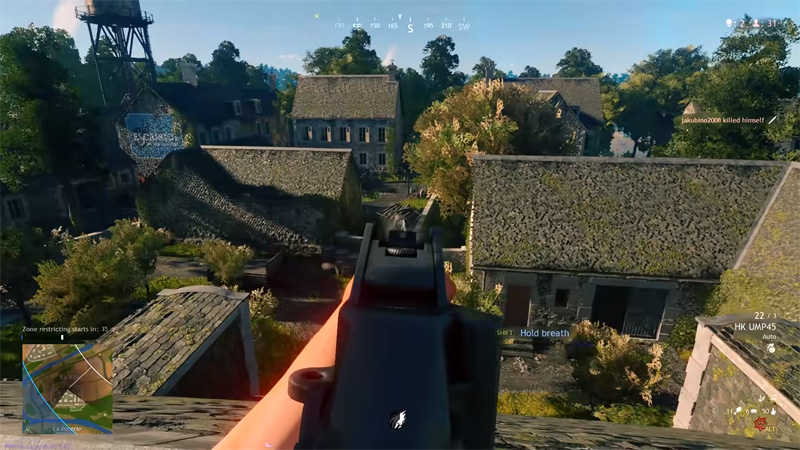 a) Weaponry
Its weaponry set will offer you anything you like such as axes, knives, assault rifles, and grenade launchers. So, thrill, fun, and adrenaline rush is only going to pump in.
b) Mystic Powers
Cuisine Royale will let you use different rituals for affecting others, summoning hordes of zombies by drawing trapping signs.
c) Super Rich Customization
It will also enable you to create your unique style along with some additional tactical bonuses.
Some of the other features that make it one of the best battle Royale Games are-
Massive and intense PvP battles.
The growing number of very realistically modeled weapons and combat armor.
Range of battle skills and traits such as rush or be stealthy, shoot point-blank, snipe from a distance, etc.
Inclusion of some awesome demonic powers such as draw bloody mystic seals or conducting ancient rituals for healing allies.
Offer you the opportunity to craft and learn new seals, suits, rituals, masks, tombstones, gestures, camera minions, useful and cosmetic items and functional underwear.
Fair play TPV.
7- Dying Light: Bad Blood
In this Battle Royale Game, around 12 players can enter into a zombie-infested area. There, they will compete for becoming the sole survivor. By opting for this game, you will take part in fast-paced online matches that will adept blend PvP and PvE action with the core of iconic gameplay of Dying Light.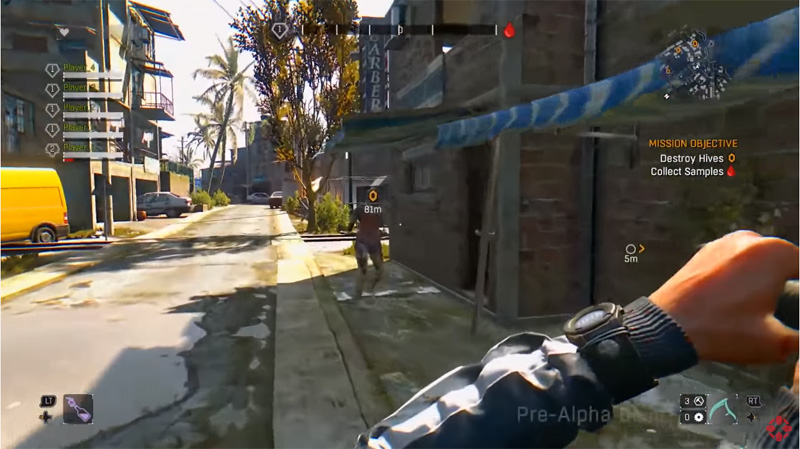 Three highlights that you need to notice here-
The mix of PVP & PVE
In this one, you will play to kill the infected and destroy their hives for accumulating the blood samples and you will go to the level up. You can prey on other players, plus you can also steal their samples to be the sole survivor.
Versatile Parkour Movement
When you are running for your life or chasing another player or racing to the chopper, the most important thing would be the parkour skills that offer you an edge over all your enemies.
Brutal Melee Combat
By delving into this one, you will immerse the gory FPP combat known from Dying Light with the help of greater tactical depth and an unending range of new weapons.
8- Ring of Elysium
At the eight spot of our list of best Battle Royale Games in 2023 is Ring of Elysium which is a multiplayer, free-to-play, online battle royale game. The game is developed by Aurora Studios and published by Tencent TCH Scarlet Limited, and you can play it for free on Steam, Garena, and DM. Its rich features, thrilling gameplay, and the frantic battle of survival make it one of the worthy competitors in of Battle Royale Games.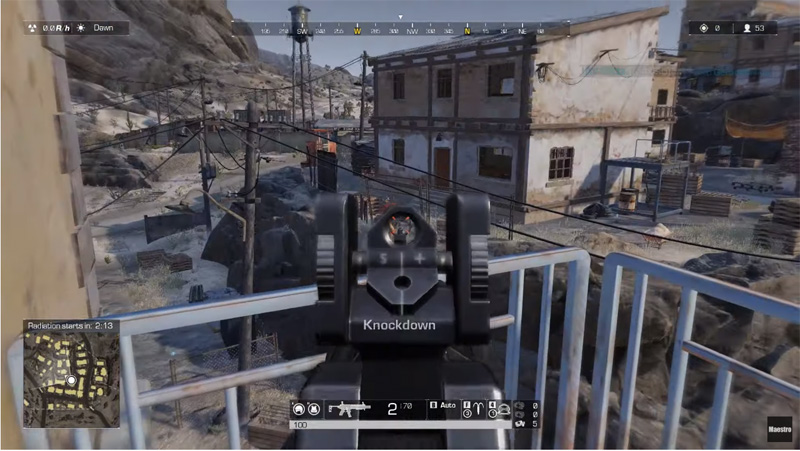 By opting for this one, you will get one of the most fulfilling multiplayer experiences in comparison to other recent Battle Royal Games online. It comes up with a player count of more than 11 thousand, so you are never going to be short of any battle.
Notable features of Ring of Elysium that make it one of the best Battle Royal Games in 2023 are-
It offers lightning-fast ping times when you play.
The game is primarily based upon its narrative style and deep lore that connect each and everything happening in it every season.
Its enthralling three seasons- Arctic Survival, Paradise Falls, Storm the Europa are real fun to play.
9- Realm Royale
At the 9th spot of Best, Battle Royale Games is Realm Royale which s a fantasy battle royale from HeroicLeapGames, and it is currently available in free-to-play.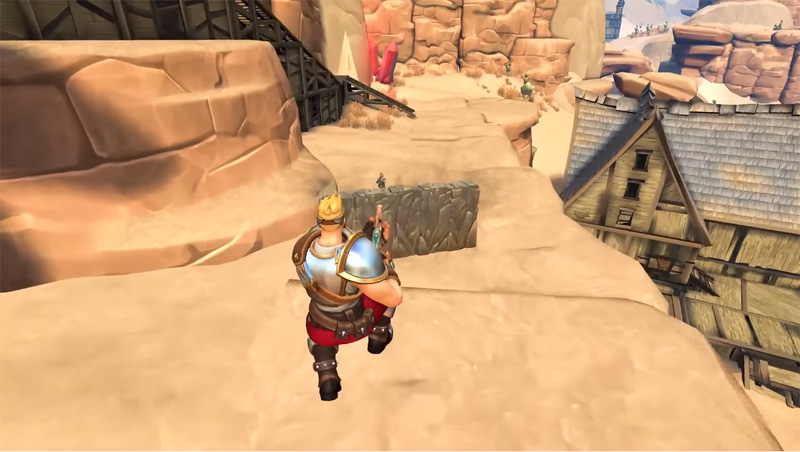 In this one, you will get multiple character classes that further comprise their unique abilities. It was released for Microsoft Windows through the early access program of Steam in June 2018, and then after two months, the versions for PlayStation 4 and Xbox One were released.
Some of the notable features of Realm Royale that make it secure its place in our list of best Battle Royal Games in 2023 are-
Realm Royale was nominated for "Fan Favorite Battle Royale Game" at the Gamers' Choice Awards.
Its visual style and gameplay have pulled in the comparisons with the MMORPG World of Warcraft.
Online video game magazine, PCGamesN considered Forge as a key addition to the early and mid-game of Realm Royale".
10- ZombsRoyale.io
The 10th one in our list of best Battle Royale Games in 2023 is Zombs Royale which is a multiplayer io game with battle royale gameplay. This is a 2D battle royale video game and it is inspired by PubG and Fortnite. The game was released in the year 2018 for the iOS, web browser, and Android. In this, players will also fight against other players on a large map to become a sole survivor.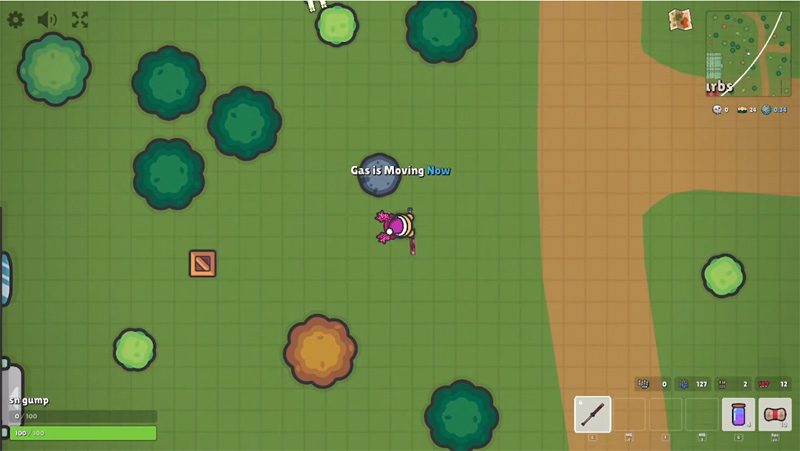 So, if you also like to be the last standing combatant against the hundreds of other players online then this would be the right pick for you. You just need to use WASD keys for moving around the map and then for shooting, you should use the left click mouse button.
Some of the key highlights of this Battle Royale Game are-
In this one, each game can be played by a maximum of 200 players.
You can find weapons and healing items the map in loot boxes, houses, and other buildings.
Different weapons that you can choose range from legendary, mythic, epic, common in rarity or uncommon.
You will find multiple modes such as Solo, Duos, and Squads.
Bottom Line!
So, these were 10 best Battle Royal Games to pump-up your adrenaline rush and give some enthralling experience in a quest of being the last man standing i.e. the sole survivor. Now, it is your turn to tell us which one do you like the most amongst the aforementioned Battle Royale Games?
Did we miss any of your favorite Battle Royale games that you enjoy? Share with us in the comment section below.