CCleaner is a super popular software used worldwide for getting rid of unnecessary files on personal computers and Android phones. It's a free tool that helps make your device run better by clearing out all the junk you don't need. Not only that, but it also takes care of your privacy by deleting private data like browser cookies and such.
However, recently there was some bad news. The company that makes CCleaner, Piriform, got attacked by malware. This attack was really serious, and it ended up infecting about 2.27 million users' devices. As you can imagine, this has caused a lot of concern among CCleaner users, and many of them are now looking for other options.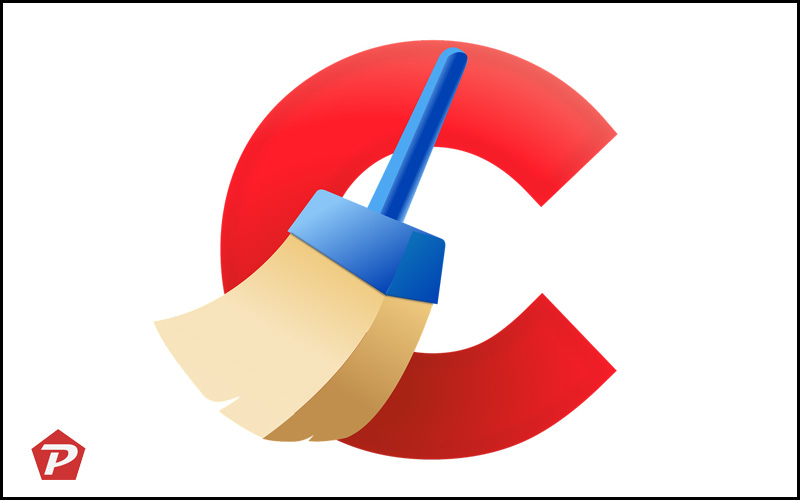 Before we jump into exploring some best alternatives to CCleaner, let's take a closer look at what CCleaner does, whether it's still safe to use, and how severe the malware attack was.
About CCleaner Malware Incident
CCleaner is a helpful program that's designed to clean up your computer by getting rid of unnecessary files. These files take up valuable disk space and can include invalid entries in the Windows registry. When you run CCleaner, it also removes any harmful files that may be hidden on your system.
The CCleaner malware incident was a big cybersecurity problem where hackers got into the popular software CCleaner, made by Piriform. They sneaked in a bad version of CCleaner and tricked people into downloading it without knowing it was infected. It's estimated that over 2.27 million users ended up getting this bad software.
Piriform, the company that makes CCleaner, joined forces with law enforcement to deal with the attack. They moved quickly to shut down the server that was spreading the infected software.
The hackers used this infected version of CCleaner to target a specific group of users with another harmful attack. Out of the 2.27 million affected users, about 40 of them received this second dangerous payload.
This whole situation brought up serious concerns about the security of software that lots of people use and how hackers can exploit weaknesses in the supply chain. People were warned to update their CCleaner to the latest version as soon as they found out about the malware to protect their computers from harm. The incident also reminded software makers to take security seriously and find ways to prevent these kinds of attacks in the future.
You May Also Like: 3 best free PC cleaner software.
Should You Continue Using CCleaner?
In today's Windows operating systems, the need for third-party software like CCleaner has decreased significantly. Over the years, Windows has made substantial improvements and now includes built-in features that take care of many tasks that PC cleaner software used to handle. Here are some reasons why CCleaner may not be necessary for Windows users anymore:
Built-in Disk Cleanup and Storage Sense: Windows now has its own tool called Disk Cleanup that can efficiently clear out temporary files, caches, and unnecessary system files. Additionally, there's a feature called Storage Sense that automatically manages your disk space by deleting old files and emptying the Recycle Bin to keep your storage optimized without you having to do anything.
Automatic Windows Updates: Regular Windows updates address performance issues, fix bugs, and improve security. Keeping your Windows up to date ensures that your PC runs smoothly without needing additional software.
Built-in Defragmentation: Windows comes with an automatic disk defragmentation tool that organizes fragmented files, making your PC more responsive. It manages file locations intelligently, so you don't need to manually defragment or use third-party tools.
Performance Monitoring and Troubleshooting: Windows provides built-in tools like Task Manager, Resource Monitor, and Performance Monitor to help you keep an eye on your system's performance. These tools help you identify resource-hungry applications and diagnose problems without relying on extra software.
Improved Security Features: Windows includes strong security features like Windows Defender Antivirus, Firewall, and SmartScreen. These built-in measures protect your PC in real-time from malware and other threats, eliminating the need for third-party security software.
Privacy Concerns: Some people worry about third-party software accessing their personal data. By using Windows' built-in features, you can have greater confidence in the security and privacy of your information.
Resource Usage: Third-party PC cleaner software like CCleaner can sometimes use a lot of system resources when running in the background. Windows' built-in tools are designed to be efficient and have minimal impact on your PC's performance.
Simplified User Experience: Using Windows' built-in features streamlines your PC experience and reduces the need for additional software installations and updates. This can help avoid potential compatibility issues or conflicts with other programs.
10 Best CCleaner Alternatives
CCleaner does a good job at what it does, but there are other fantastic products out there that do similar tasks just as well. Some of these alternatives have user-friendly interfaces, making them easy to use, while others are open-source software supported by dedicated communities. In any case, these products are worth trying out. Here are some CCleaner alternatives you can consider:
1) Glary Utilities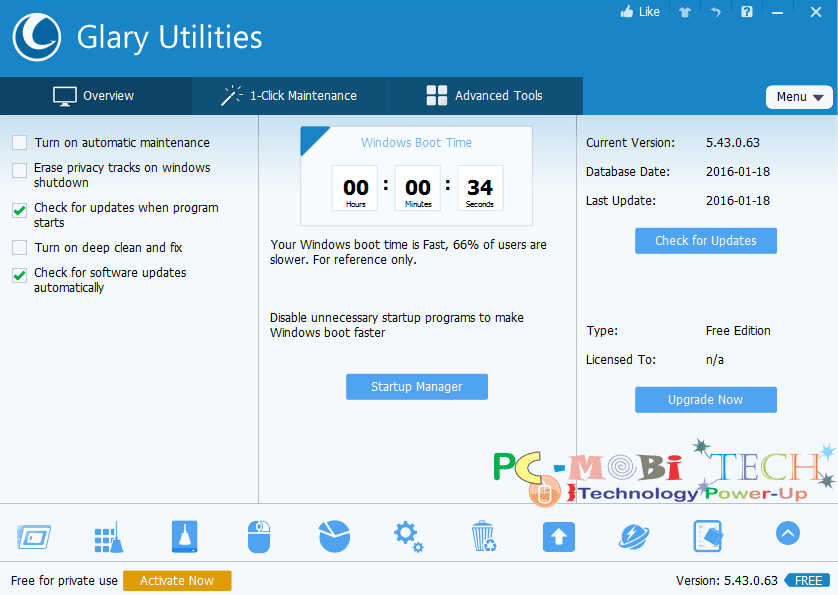 Glary Utilities is a powerful tool that helps speed up your computer and improve its performance. It comes with a bunch of features like cleaning up unnecessary files, fixing registry issues, managing startup programs, and more. It's an all-in-one solution for keeping your PC running smoothly and efficiently. Additionally, Glary Utilities offers privacy protection and can detect and remove malware, making it a comprehensive package for optimizing your Windows PC.
2) Eusing Cleaner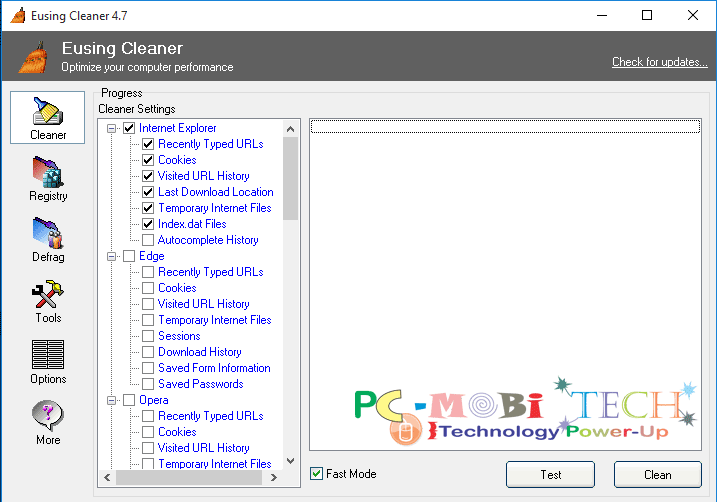 Eusing Cleaner is a simple and easy-to-use PC cleaner designed to get rid of junk files and temporary data on your computer. It helps free up space and boost your system's performance. Though it might not have as many features as other software, it's perfect for basic system maintenance and is very user-friendly.
3) Privazer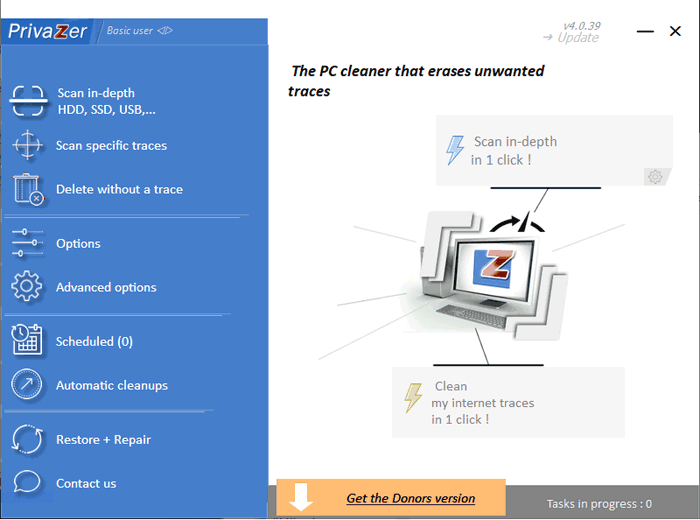 If you're concerned about your privacy and want to keep your data secure, Privazer is the software for you. It's great at cleaning up traces of your internet activity, temporary files, and other sensitive data to protect your privacy. Privazer uses advanced algorithms to do deep scans and make sure no traces of your data are left behind.
4) BleachBit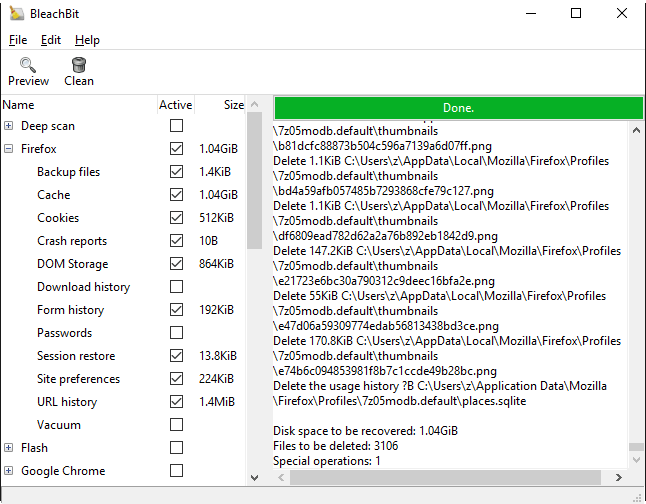 BleachBit is a reliable and straightforward open-source PC cleaner. It clears cache, temporary files, cookies, and other junk data from your computer. It also has an option for secure file deletion, which is perfect for users who want to make sure their data is erased securely.
5) KCleaner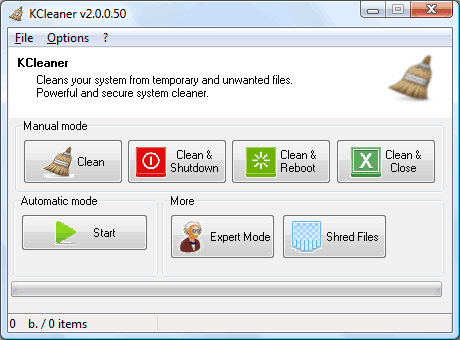 KCleaner is an automatic PC cleaner that runs in the background and keeps an eye on your system. When your computer is idle, it automatically cleans up junk files to free up space and maintain your system's performance. It's a convenient option for users who don't want to bother with manual cleanups.
6) System Mechanic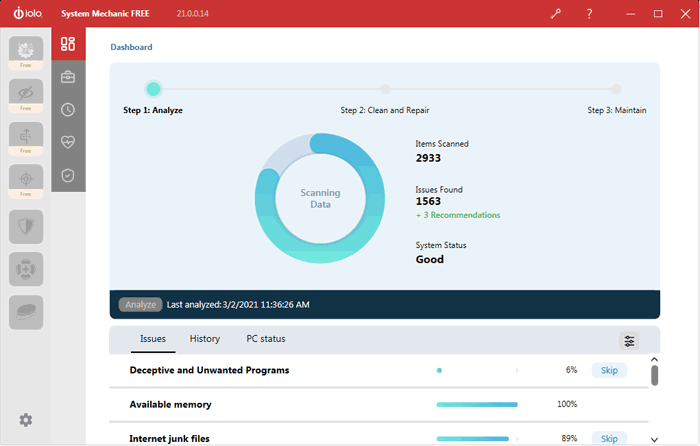 System Mechanic is a full-fledged optimization tool with a lot of features to improve your system's performance and stability. It can do things like registry cleaning, disk defragmentation, and optimize startup processes. If you want a comprehensive suite to fine-tune your PC for top-notch performance, System Mechanic has got you covered.
7) Advanced SystemCare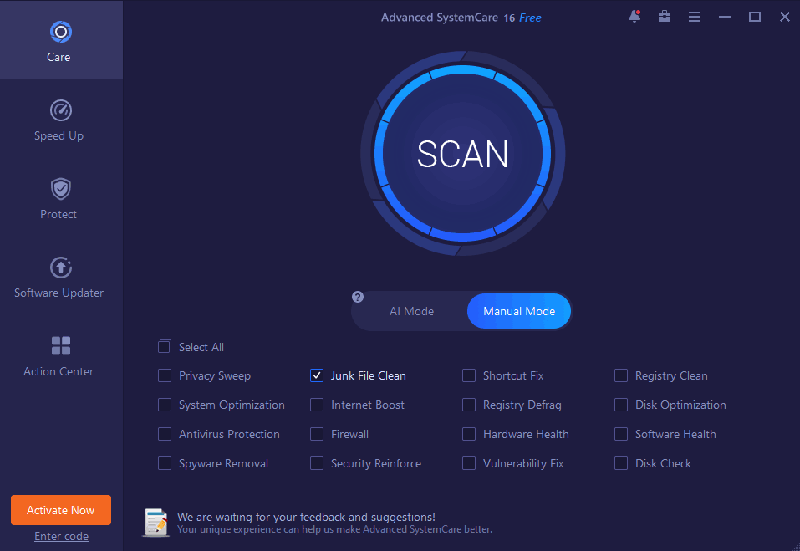 For those who want an easy-to-use optimization tool, Advanced SystemCare is a popular choice. It offers a bunch of features like disk cleanup, registry repair, and system optimization. It even has real-time monitoring for malware and system vulnerabilities, making it a well-rounded option for PC maintenance and security.
8) Wise Disk Cleaner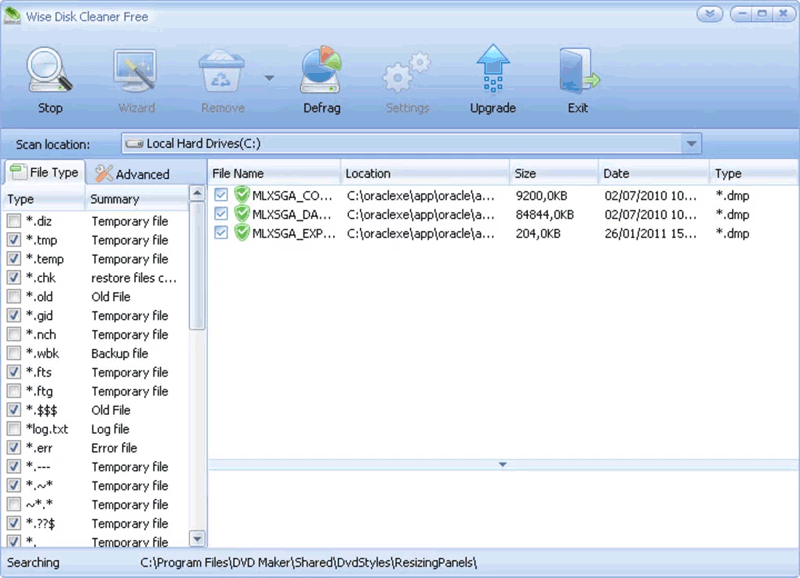 Wise Disk Cleaner is a simple and efficient tool for cleaning up various types of junk files from your computer. It targets things like temporary files, log files, and system caches to free up valuable disk space. With its user-friendly interface and customizable cleaning options, Wise Disk Cleaner is a practical choice for quick and effective cleaning.
9) Wise Care 365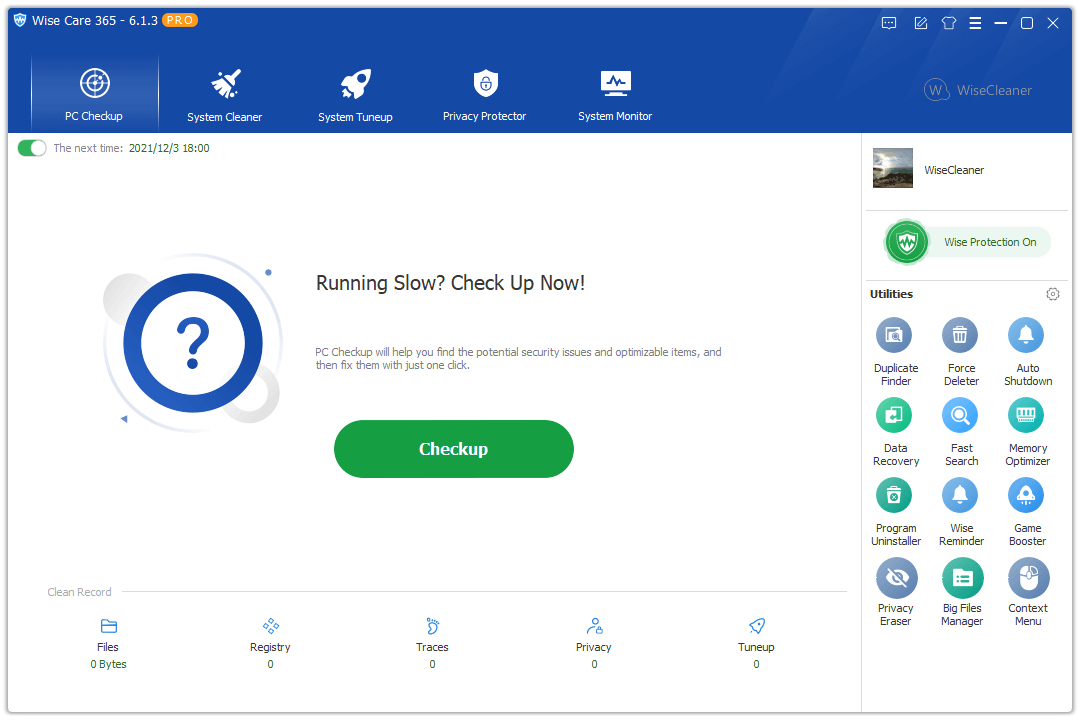 Wise Care 365 is a complete PC optimization suite that includes all the features of Wise Disk Cleaner and more. It offers registry cleaning, disk defragmentation, privacy protection, and much more. It's a great option for users who want an all-in-one solution for their PC maintenance needs.
10) Comodo System Utilities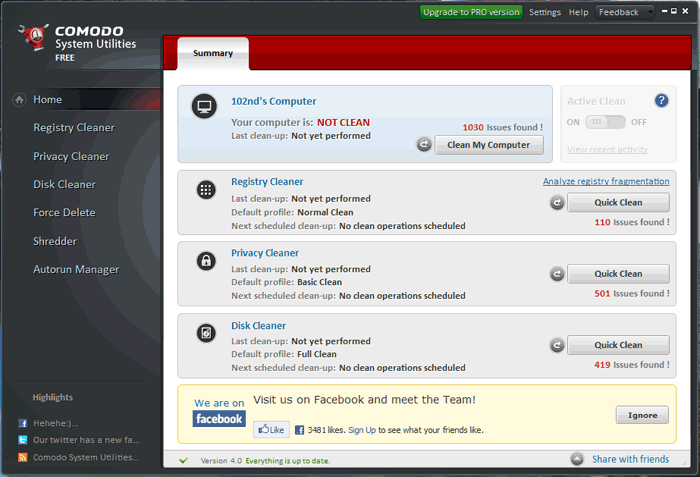 Comodo System Utilities is a collection of tools for PC maintenance, such as disk cleaning, registry repair, and privacy cleaning. It's all about improving your system's performance and security. If you want a cleaner developed by a cybersecurity company known for its security expertise, Comodo System Utilities might be the one for you.
The Conclusion
All of the software mentioned above are excellent alternatives to CCleaner. They have teams of developers working hard to create useful features that can help you optimize your computer's performance and free up disk space. These programs are designed to keep your machine running smoothly and efficiently, making them valuable tools for anyone looking to improve their PC's performance.