Android, being the market leader in a mobile operating system is for sure the most popular OS when it comes to Smartphones around the world.
Planned essentially for touch-screen phones and tablets, Android is first created by Android Inc. that Google purchased later in the year 2005. Android Operating System was revealed in the year 2007, and then the first Android device was launched in September 2008.
The present Android version which is prevalent across the globe is Android 12, and it was discharged on October 4, 2021.
When it comes to the market share of Android in the world of Mobile Operating, there's no uncertainty that Android is the most predominant OS here.
As per the recent study, Android enjoys 86+% of the Smartphone market. Its ease of use, convenience, and innovation indicate that it is not going to face any decrease in its market share.
However, in any market or society, letting one specific model, product, or person enjoy the absolute hegemony is never a right thought. That is why; being aware of other players in the Mobile OS market as alternatives to Android is crucial here.
In case you were also looking for some of the best alternatives to Android OS, then we have covered you in this post. We will talk about 5 best Android alternatives, so you can have their most comprehensive analysis-
Best 5 Mobile OS other than Android and their Pros and Cons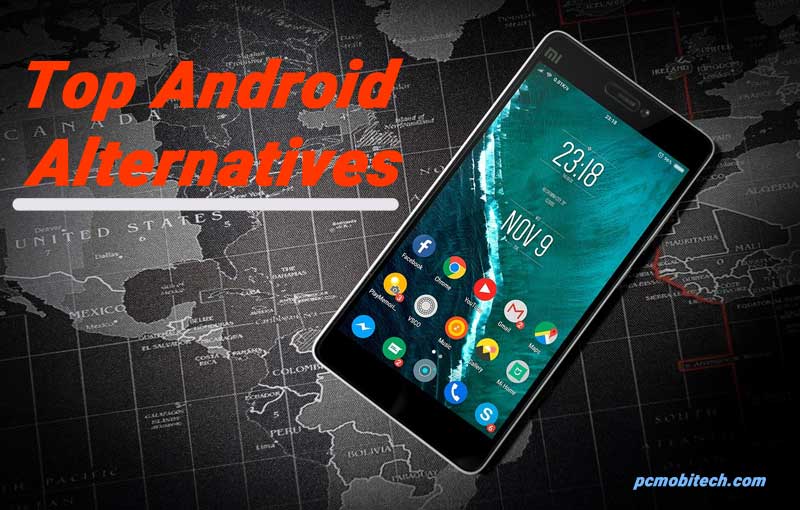 1- iOS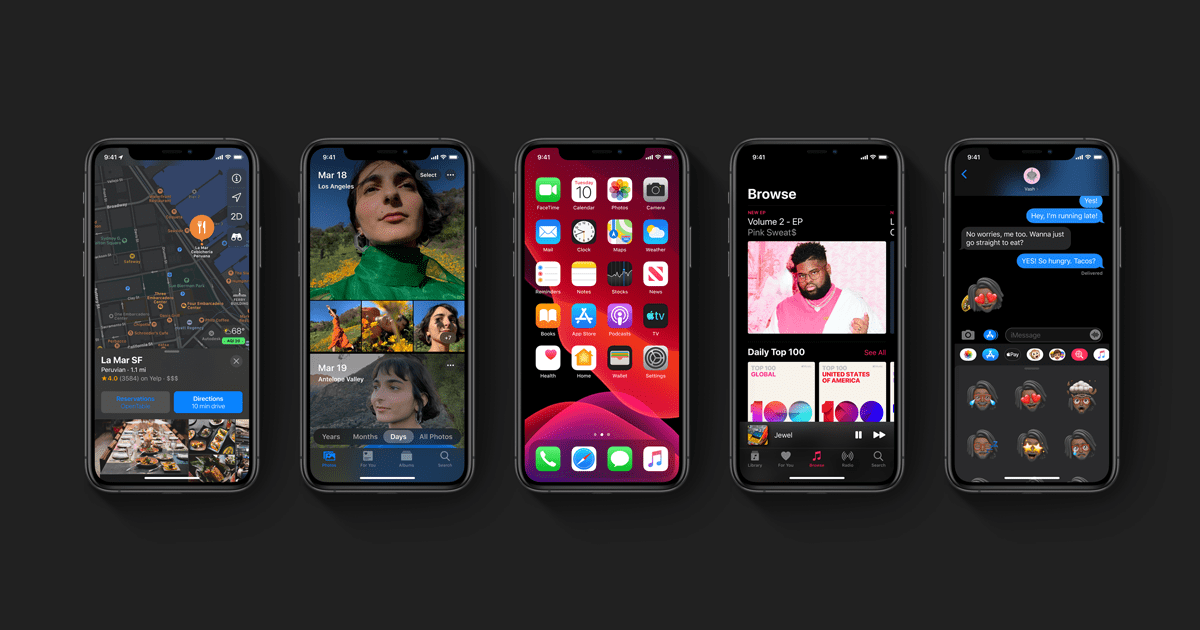 iOS comes with a host of features that make it one of the best alternatives to the Android OS.
It is also the most powerful competitor of Android as well. Being associated with Apple Smartphones enables iOS to enjoy the peculiarity of being the default OS of all those who love using iPhones.
iOS powers iPhones, and iPod Touch. Earlier it used to power iPad as well, but now iPad OS is used for iPads.
iOS lets you sign in with Apple that offers you an easy way to sign in to apps and websites that respects your privacy. It comes up with some of the most amazing features such as HomeKit Secure video, Siri Shortcuts, Audio Sharing with AirPods, Revamped Maps App, Smarter Photo Apps, and so forth.
Since iOS is associated with Apple devices, it comes up with premium price tags.
So, if you want to have a state-of-the-art mobile OS and you do not care about the prices, iOS is for sure the best one for you. Let us now have a look upon some of the pros and cons of iOS-
Pros:
Delightful User Interface
Smooth activity
Timely Updates
Incredible nature of applications
Cons:
Locked down OS
iPhones are expensive
Also See: 
2- SIRIN OS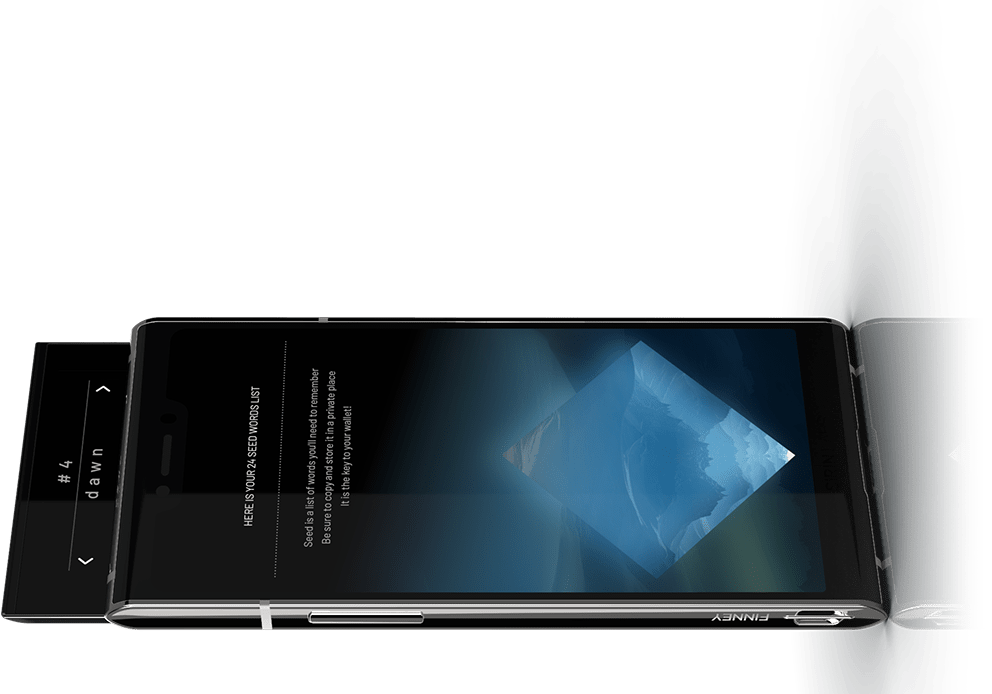 By opting for SIRIN OS as your alternative to Android, you will get introduced to the only operating system which is considered highly secure for storing and using cryptocurrency in a mobile environment.
SIRIN Labs has made a blockchain smartphone called "Finney" which takes a shot at their own SIRIN OS. The company offers FINNEY™ users an easy-to-use Android experience as well. You will be able to access Play Store and associated apps.
You will get enhanced security along with a built-in cold wallet accessible via the Safe Screen.
It is top-notch in letting you enjoy a familiar experience beyond the Android OS by offering blockchain and wallet security. SIRIN OS is completely founded on blockchain and is sufficiently secure to go about as your blockchain wallet. You should opt for this one if you want to have a state-of-the-art phone that offers blockchain services as well.
Some of the notable pros and cons of SIRIN OS are-
Pros
Highly secure because of blockchain innovation
Permits access to Google Play Store
Simple to use
Cons
Phone is costly
Very new when it comes to technology
3- KaiOS

KaiOS is gaining lots of popularity these days and the reason is its applicability as the best Os for the budget phones.
Company claims of bringing the best of Smartphones to the most budget-friendly devices.
It offers the adept inclusion of WhatsApp, Facebook, YouTube, Google Maps, and 300+ other apps available on the KaiStore, and hence, your affordable phones will also enable you to access such important apps.
By opting for these phones, you will be able to search for, receive, and share information that is crucial to you. Phones incorporating KaiOS-powered can have cameras and support wifi, GPS, and Bluetooth.
Additionally, you can use voice to navigate, open apps, and types, as it also offers Google Assistant benefits. Let us have a look upon some of the important pros and cons of this alternative of Android-
Pros:
Lightweight OS
Supports Web-based applications
Constantly refreshed
Cost-effective devices
Cons:
Not applicable to primary Smartphone market
4- Ubuntu Touch

This alternative to android is a mobile version of the Ubuntu operating system which is being made by the UBports community.
Ubuntu Touch is developing for touch-screen devices such as Smartphones and tablets.
The notable upside of Ubuntu Touch is that it's an open-source OS that can be utilized by any cell phone producer, accordingly democratizing the Operating System Market.
With this one, you will get everything you need such as all the different types of applications services purposes like communication, music, messaging, navigation, games, and so forth. In this, privacy is ensured. Some of the key pros and cons of Ubuntu Touch are-
Pros:
Open-source operating system.
Accompanies all the essential applications.
Can work as a desktop as well.
Cons:
Not as effective in supporting third party app as Android is.
Relies upon our commitment and contribution to continue working.
5- Tizen OS

Tizen's operating system is considered quite apt for serving different specific needs of different industries such as Tizen IVI (in-vehicle infotainment), Tizen TV, Tizen Mobile, and Tizen Wearable.
It is a Linux-based mobile OS that is backed by the Linux Foundation and mainly used by Samsung Electronics.
Tizen was originally conceived as an HTML5-based platform succeeding in MeeGo for different sorts of mobile devices. With the introduction of Tizen, the old Linux-based OS of Samsun Bada was merged into Tizen.
Now, it is the most prominent OS of wearable devices, smart TVs, appliances, cars, consumer electronics (TVs, DVRs, gaming consoles, etc.)
Pros:
Extraordinary HTML5 support
Instinctive motions
Cons:
Third-party application support is negligible
Final Thoughts about Android Alternatives in 2023!
So, that was all about the best alternatives to Android that you should know.
Now, we hope this post would help you in making the right choice while choosing your smart gadgets.
What do you expect from your mobile OS? Tell us in the comment section, so we can guide you about the right OS for your specific needs.