As an American subscription video-on-demand over-the-top streaming service owned and operated by ViacomCBS Streaming, Paramount Plus is an exceptional streaming platform.
It is known for bringing a list of films and TV shows. It is accessible on practically every OS and gadget you could imagine including Android, Web, iOS, Roku, Android TV, Fire TV, Apple TV, etc.
But despite having such a feature set, Paramount Plus is slowly optimizing its presence and it is still not as popular as other streaming services like Prime Video, Netflix, or Disney+.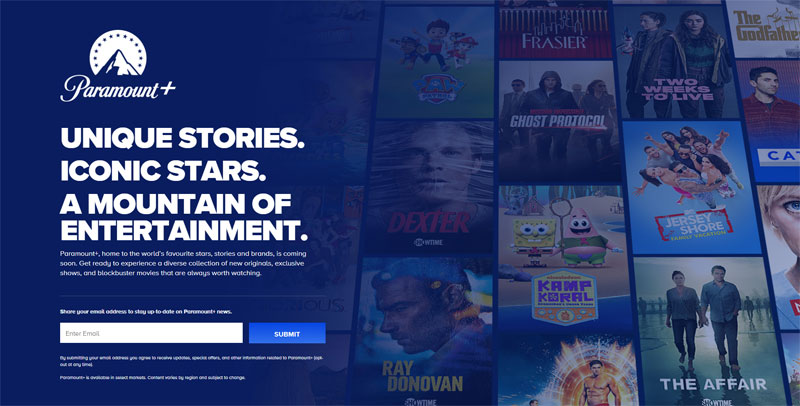 So, if you are also amongst those who have not been liking their Paramount Plus membership, you can easily cancel your Paramount Plus Subscription on any device. Below given methods will help you do this with ease-
Methods to Cancel Paramount Plus Subscription
Some of the best ways you can use to cancel your Paramount Plus membership on different devices are-
Cancelling on Paramount Plus' Website
You can easily cancel your Paramount Plus subscription by utilizing their online portal. You can do this by using following steps-
You should go to the Paramount Plus official site and tap on your profile picture/user initials in the upper-righthand corner.
Then you should navigate to Account and tap on Cancel subscription.
Finally, you should confirm cancelling.
Cancelling on Android gadgets (TV, tablet, phone)
If you had subscribed to a Paramount Plus membership on your Android gadget utilizing the Google Play Store, you may also cancel your subscription quite easily. Some of the key steps you need to follow are-
Go to your Google Play Store on your tablet, phone, or Android TV.
Click on your user account and go to Payments and memberships > Subscriptions and choose the Paramount Plus membership from the list.
Then you should pick Cancel membership and follow the on-screen guidelines.
Cancelling on iOS gadgets (iPhone, iPad, iPod Touch)
Below given steps will help you cancel your Paramount Plus Subscription on iOS devices-
Go to the Settings application on your iPhone or iPad.
Then you should tap on your client profile/name and explore iTunes and App Store > Apple ID > View Apple ID > Subscriptions. Or, you may essentially tap on the Subscriptions tab in the event that it's accessible in your settings application.
You should select Paramount Plus and tap on Cancel Subscription.
Cancelling on Apple TV
You can cancel your Paramount Plus membership on an Apple TV in the same way as you cancel it on an iPhone or iPad. A few steps you need to follow for this are-
Go to Settings and navigate to Users and Accounts > My Account > Subscriptions.
Then you should choose Paramount Plus and pick Cancel Subscription.
Cancelling on Fire TV
For canceling your Paramount Plus subscription on Fire TV, you should follow these steps-
You need to visit the Memberships and Subscriptions page for your Amazon account on a browser.
Then you should click on Manage Subscription next to the Paramount Plus subscription and click the link under Manage Your Prime Video Channels.
Afterward, you should pick the Paramount Plus membership and tap on Cancel.
In the event that you had signed up for Paramount Plus through Amazon Prime Video, you should visit the Contact Us page and go for the Account support.
Cancelling on Roku
In the last method, in case you want to cancel a Paramount Plus subscription on your Roku gadget, follow the basic steps given below-
You need to go to your home screen, pick the Paramount Plus channel and press the * button on Roku remote.
It will bring subscription settings for the channel you had chosen.
And then you should click on Manage Subscription and choose Cancel Subscription.
Here we have included approx all devices for Paramount Plus membership cancellation, if anything we have missed, please let us to know in the comment section.