Windows 10 comes with preinstalled windows mail app. This app provides an easy to use interface to receive and send emails for Outlook.com (Outlook.com, Hotmail, live.com and MSN), Exchange (Exchange and office 365), Google (Gmail), Yahoo mail, iCloud and other POP & IMAP accounts. Windows 10 mailing app also offers easy steps configuration for your Gmail account. So if want to get your Gmail account Emails (eg: [email protected]) to Windows 10 mail app. Then with this app you can directly synchronous your Gmail account and get can get emails into your Windows 10 mail Inbox.
Windows 10 mail configuration for Gmail account
To setup Windows 10 mail app follow to steps below:
Launch Windows 10 mail app and click on "+Add account" button.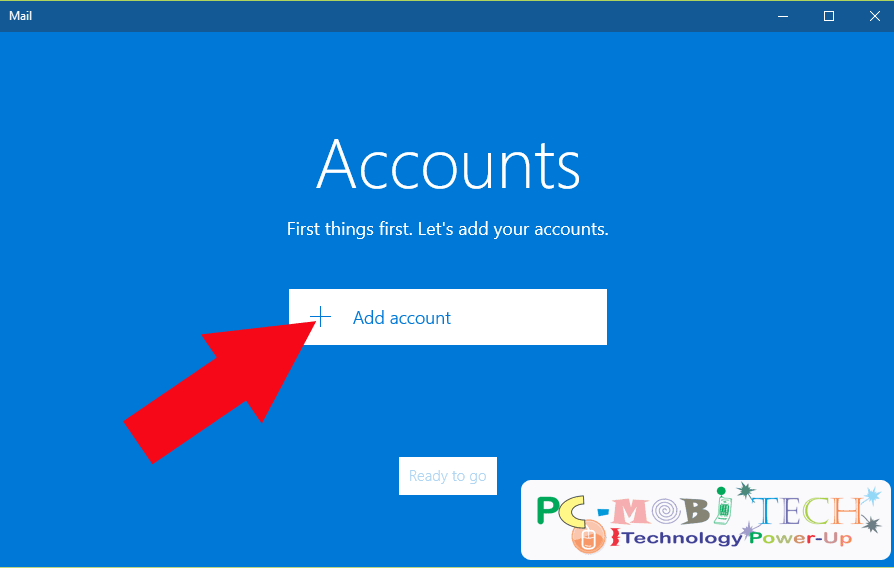 On next Choose an account box will appear. Now choose "Google" option from the list.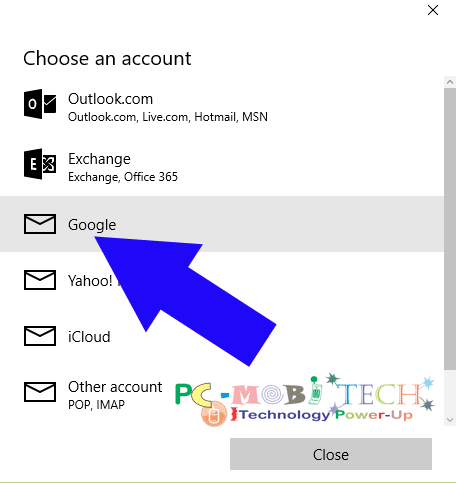 Now Google account login page will appear. Here enter your Gmail ID and click on Next button.
On next Enter your Gmail account password and click on "Signin" button.
If you have enabled 2 steps authentication then you will receive one-time password on your registered mobile number, so authorize your one-time password, And if you have not enabled 2 step security feature then you will get Window would like to: dialog box. So simply click on "Allow" button to give permission to receive and send messages directly with Windows 10 mailing app.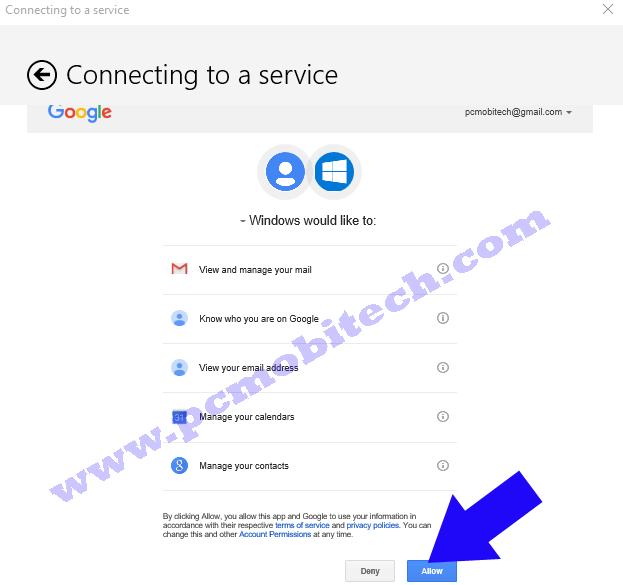 After allowing access, on next you will need to enter your name, Enter your name eg: Pramod Kumar. And click on "Sign In" button.
And now you'll get All done! Your account was set up successfully dialog box. Click on "Done" button to Continue.
Now your Gmail ID is configured successfully with Windows 10 mailing app. If you want to Add more other email accounts then you can add another one by clicking on +Add account button. Otherwise, click on "Ready to go" button to continue to Windows 10 mail Inbox.
Also See: