Do you think an antivirus app need to protect your Android Phone? If yes, then you must read this article. Here we will discuss why do you not need Antivirus app for Android phone.
When we think to protect our PC and Smartphone, only one thing comes into our mind that we need the best antivirus. Which can protect our data from Viruses, Malware, and hackers. But do you know, you can run your Smartphone without having an Antivirus app.
You don't need to install Antivirus on Android
If you're shocked after reading above heading, then it is true and you can run your Android-based device without any Antivirus or Malware application. If you have some basic knowledge and follow some guidelines then you will not need to install the antivirus app.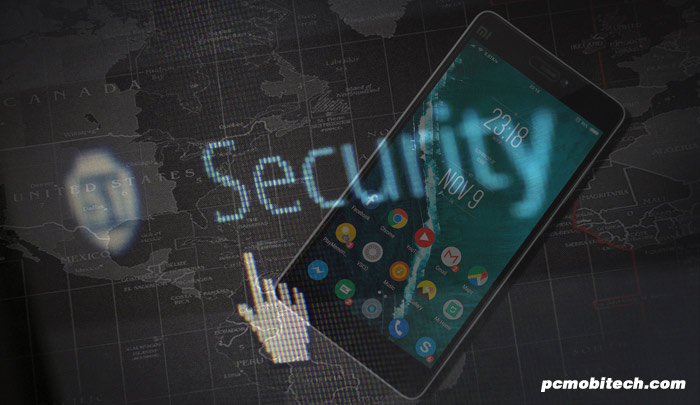 Do you know antivirus programs can harm instead of benefits? This is unbelievable, but the truth is that you have to bear the losses along with the advantages. Mostly antivirus app is available free in the Play Store and anyone can easily download and install into their Smartphone and continue use for life without spending anything. Hence, nobody thinks about the disadvantages of Antivirus app in Android Phone. Here, I have listed a few issues that you will have to face after installing Antivirus app:
It scans the phone regularly, so your device will perform slower than expected.
Your device will heat too much due to high CPU use.
Device battery will drain much faster.
It can collect unnecessary information from your device, so your privacy will always be at the risk.
Before reaching any decision, you need to understand how the Android system works:
Applications:
(Antivirus, Launcher, Browser, Contacts, Phone. etc.)
⇓
Application Framework:
(Activity Manager, Telephony Manager, View System, Location manager, etc)
⇓
Android Runtime:
(Dalvik Virtual Machine, Art Virtual Machine, etc.)
⇓
Libraries:
(The Android runtime, Open GL, WebKit, Media frameworks, Secure Socket Layer, etc.)
⇓
Linux Kernel:
(Security, Memory Management, Process Management, Network Stack, Driver Model. etc.)
As you can see above that all the Apps are installed at the top layer and below which application framework is there. Do you know that all Linux based distributions are mostly secured from any viruses and Android is also a Linux based Operating System. It is a highly secure OS because in Android all the Applications run in a Sandbox and don't have System file access. So any application can't harm your device until you don't root your phone.
Viruses & Malwares always come from the applications that you install from Play Store or from the third party place. Once you install the infected app then it will only affect the userland area means applications layer. These can't automatically expand the infection in the System OS because these have read only permission and can't make changes to system files, as they can do on Windows Operating System.
You May Also Like:
After seeing the above thing, you can understand, there is no need to install antivirus software into your Android Device but you have to follow a few things to keep secure your phone:
How to Run Android without Antivirus?
As you read, android can be used without antivirus but you will have to know a few things with that the Android device will not be infected with Viruses and Malwares:
Don't Root your Phone:
You should not Root your Android Phone if you want to care for your device. Once you do rooting, it enables the door of system file access for viruses or malwares infection. Means, rooting can unlock the security layer protection of the system, and when you install any app which is already infected, it can also easily write the code into the system level files after that you don't have any chances to completely wipe the virus infection.
Don't install any application from Unknown Source:
If you want to keep safe your device from infection then you should always download the apps from Google Play Store, Google takes care of your device and always scan for viruses, if Google finds any app is doing suspicious behavior, it will block them from Google Play and will warn you about the app. When you downloading an app, you should use Google Play instead of Unknown sources.
Don't trust all applications in Play Store:
I said in above para that you should always download apps only from Play store but you should not download all apps blindly. I'm saying this because Google Play Store also filled up with much crap application that can harm your Android Phone. These apps always badly rated and commented by the users. So please double verify the developer of the app & its reputation before download.
Check permissions before downloading
When we install any app from Google Play Store, it asks for some permission such as access for Phone, Contacts, SMS, Location, Calendar, Microphone, Camera, Storage, etc. If an app is asking for permission which is not required to run that app, then you shouldn't install or allow permission to the App. Suppose, you are installing a Calculator app and it is asking for Camera or Microphone permission then it is a suspicious thing and you shouldn't download similar apps.
Don't visit a suspicious site.
It is the main thing, which many Android users always ignore. Today we tried to download pirated content such as Movies, Videos, Audios and Apps from online world but many sites inject the script into the browser and then we start seeing unwanted messages on the screen such as "Your Phone is infected with the Malware" or "Your Phone is slow, click here to Fix". Once you follow their steps the will install an infected app into your phone and later it will start damaging your Android device. So never download cracked content using your Phone.
Keep Updated Apps and OS
Please keep updated all apps and operating system. Time to time, the developer of the app and device release an update for fixing bugs and errors. It can prevent back door for hackers and no one will be accessing your content without your knowledge.
After reading the above things, you can understand that if you follow these things then you don't need to install Antivirus application for your Android Device. Android is the safest platform and anybody who has the basic knowledge and use the phone for basic purpose, the device will never infect with the Viruses or Malwares.