Do you know that Avast Mobile Security & Antivirus Android comes with a smart Call Blocking feature. There are many Call blockers apps available in Android Google Play Store, but Avast Call Blocker has some advanced options. So if you're using any Call blocker app then you can replace it with Avast Call Blocker.
Avast Mobile Security Call blocker offers better call blocking protection which you'll get only in few Call blockers. This Call Blocker supports Wild Card (*) call blocking feature. With the Wildcard * call blocking option you can block any number which consists a specific range of numbers. So how to block unwanted, unknown, hidden mobile 0r landline numbers using Avast Mobile Security & Antivirus?
Block Calls using Avast Call Blocker option:
If you don't have installed Avast Mobile Security & Antivirus app yet. Then it can be easily installed via Google Play Store. In case it is already installed follow the steps below to block Unknown Numbers, Hidden numbers or any particular caller number.
Must See: 5 Best free Call-Blocker-apps for Android Smartphone.
After download and install, launch the Avast Mobile Security & Antivirus app from app launcher and Scan this device screen will appear. Now tap on top right "Tools" icon to get Call blocker option.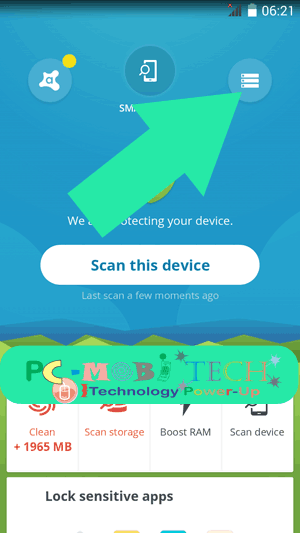 In the TOOLS you'll get many options but as you want to block call. So tap on Call Blocker option.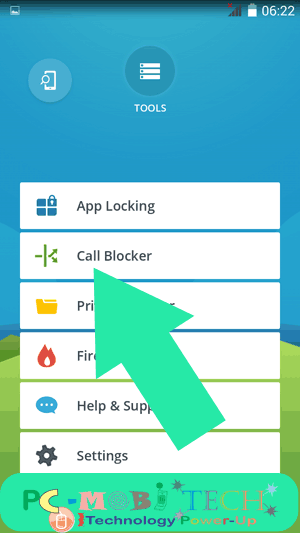 By default this option is disabled and for use, you'll need to tap on toggle button to enable Call Blocker. As soon as you tap to toggle button Call blocker options will appear. To block number with Avast Call Blocker tap on

(+)

icon.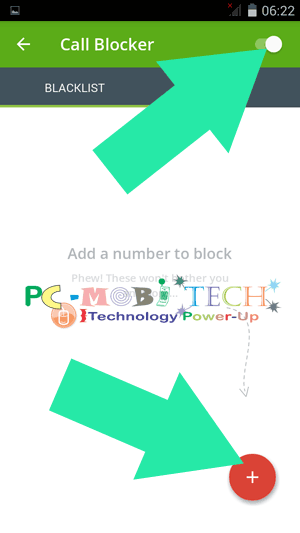 Now you'll see 5 call blocking option: All unknown numbers, All hidden numbers, Enter number, Add Contact, From Call Log.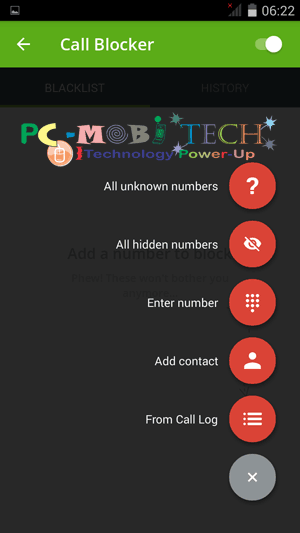 >All unknown numbers: It will only block those numbers that are not saved in your contacts list.

>All hidden numbers: With this you can block all hidden numbers, When you'll receive a call from a caller who has hide their identity then it will block all those callers.

> Enter number: This is a most powerful option and only available in few Call Blocker apps. Along with normal number blocking it also supports wildcard * number blocking feature. So any mobile or landline number can be easily blocked with this option. It will more helpful for you because if you're receiving unwanted or unnecessary calls from a range of numbers.

For example: You are receiving many unwanted call from a specific series which consist number +11203 at the beginning and after that other numbers are random. Eg: +112031xxxxx,+112032xxxxx, +112033xxxxx, +112034xxxxx etc. Then all these range of +11203 number can be blocked with wildcard *.
To block above described calls tap on "Enter number" option and save +11203 with wildcard *. Eg: +11203* and after that tap on "Confirm" button to save number.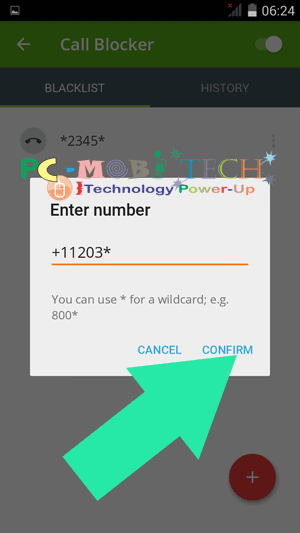 Now when you'll re

ceive any call in these ranges then all calls will be automatically blocked.
Ditto, you can block any number which consists same number in different mobile numbers or in landlines. Eg: +120xx

1122

xxx then these calls can be blocked with

*1122*

.
>Add Contact: You can choose a number from your saved contacts list.

>From Call Log: A number can be selected from your Call log.
Check these:
Remove Blocked numbers from Avast Call Blocker Black List
And when you need to remove a number from the blacklist. In the Avast Call Blocker Blacklist tap on 3 dot menu, available on right of every blacklisted number and choose "Remove from blacklist" option.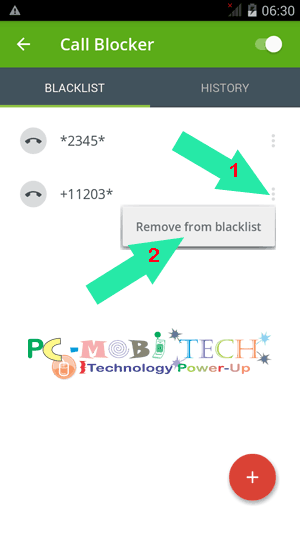 Any question or suggestion related to the post. Please leave a reply in the comment box.
You May Also Like: