Today our apps & privacy security is most important, and we can protect our private apps with the AppLock app. Many App Locking apps available for free in the Google Play Store. But I found Avast Mobile Security App Locking feature is most powerful and secure. As we know that Avast Mobile Security is world most popular free antivirus solution for your android smartphone. And along with the virus & malware security, it provides more feature for free eg: App Locking, Call Blocker, Privacy Advisor, Firewall. And many add-ons are also available for free such as Avast Anti-theft, Cleanup, Battery Saver, SecureLine, Passwords, Wi-Fi Finder etc. So if you are looking for a full feature mobile security suite, which also supports AppLock then Avast Antivirus is for you. In this post, I'll tell how you can Lock & Unlock apps with Avast Mobile Security App Locking feature?
How to Lock Apps with Avast Mobile Security App Locking?
Open Avast Mobile Security in your smartphone and choose Tools from the icon option. Now in the Tools tap on App Locking.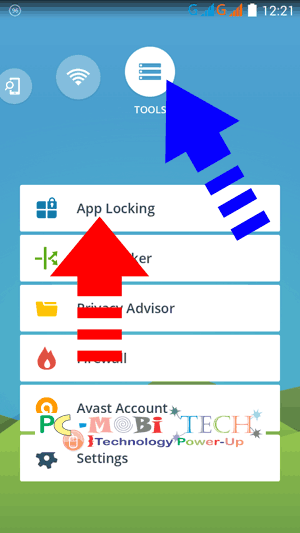 When you open App Locking first time then it will ask you to Create a PIN for AppLock. To Create a new PIN tap on CREATE PIN option.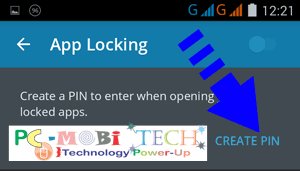 As soon as you'll tap on CREATE PIN option, Avast Mobile Security asks you to choose an account for your PIN reset request. Choose your existing account or you can Add a new account to Add account option. After Choosing or creating an account tap on OK to save account detail.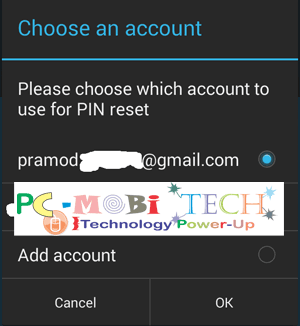 Note: Please keep in mind, It is also important that which account you are choosing or creating a new. Take note of the Gmail id and password in a safe place, because many times users forget the Applock password. And Later, without a password, your smartphone becomes very difficult to unlock.
On next screen enter a new PIN and re-enter the same PIN again.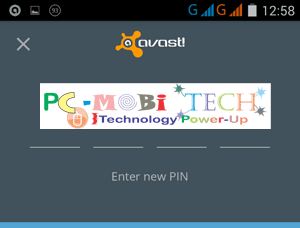 Now you have successfully created an Avast Mobile Security App Locking PIN password. You will need this pin when you want to unlock an app from the AppLock.
In the App Locking tap on toggle button to activate App Locking function.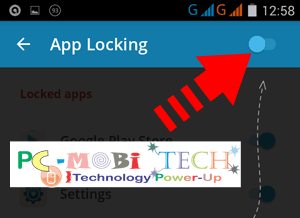 Now find your app from the list and tap on Toggle button available on the right of App. And when you locked an app, it will be moved to Locked Apps list: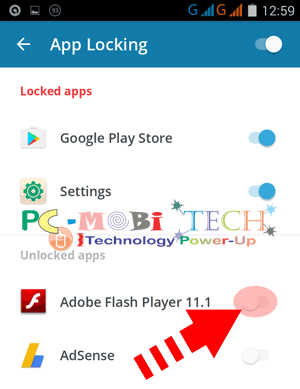 Now you have successfully locked your app with Avast App Locking feature. When you want to unlock any app then again go in App Locking and tap on the toggle button again to unlock that app.
Must See:
Unlock app when forgotten Avast Mobile Security App Locking PIN:
Many times we forget the Avast Mobile Security App Locking Password and can't open any app which app is locked with it. Then we need to Reset PIN password.
To Reset PIN of Avast Mobile Security App Locking, open any app which is locked with App Lock. After opening, you'll see PIN screen here tap on the top right 3 dots and a menu will appear. choose Reset PIN to reset Avast Mobile Security AppLock PIN.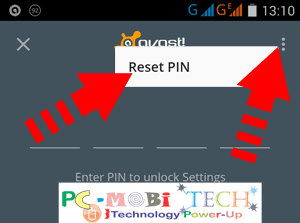 As soon as you will be tapped, Google account login page will open in a browser, where you will need to enter your Gmail ID and password with which you have signed up Avast Mobile Security App Locking feature before. After Login your App Lock PIN password will be reset.
What do? if forgotten email-id:
Now it is a most common problem that many people also forget the Email ID along with the PIN password. After forgot the password and email id, to open an app is a very complex task. In this situation how you can unlock the Password? Try these trick:
1. Clear Avast Mobile Security App Locking Data:
It Will Only work if you have not locked Smartphone Settings with App Lock. Go to smartphone Settings>> Find and open Apps (Application manager)>> Open download tab and choose Avast Mobile Security app from the list>> Now in App info page, tap on Clear data button to reset Avast Mobile security on default state.
2. Restarting smartphone trick to unlock AppLock:
If you have locked your smartphone settings with App Locking and above trick is not working then Try:
Restart your smartphone and after restarting immediately open your Apps (Application Manager) as described above and Clear data of Avast Mobile Security. You need to do this much faster as possible. Because if Avast Mobile Security all services started then Settings will be locked again.
3. Uninstall Avast Mobile Security with third Party app:
This trick only works if you have not disabled Unknown sources option because Unknown sources option available in the Settings and your settings is already locked with AppLock then you can't use this:
Download & install Easy Uninstaller app. You can download Easy Uninstaller in two ways:
(a) With Google Play Store: If you have not locked Play Store with AppLock then Download it from here
(b) With Third Party Source: You can try this if your Google Play Store is also locked with AppLock then you can't install it from theirs. Download it from this third party store here:
Or you have already installed any other uninstaller app eg: Clean Master then you can try those because Easy Uninstaller is just an example. Some user installs apps from 9Apps store and Mobogenie store then download Uninstaller from these app stores. After download & install, open Easy Uninstaller and uninstall Avast Mobile Security App. It will solve your problem easily.
4. Factory Reset Smartphone:
If you are unable to unlock the smartphone's settings and can't install Easy Uninstaller app, the last option is Factory data Reset (Format) the smartphone.
I don't know how to Factory hard reset a smartphone then Read this post:
I hope that this post will be helpful for you, and if you find this helpful then please share this with other friends.
Also See: