In my previous post I had explainded that how to download Windows 11? and in this post I will tell you step by step guide about how to create a bootable Windows 11 USB/Flash drive using Microsoft Media Creation Tool.
About Microsoft Media Creation Tool
Microsoft developed this small utility, which helps to download Windows 11 into your PC and create bootable USB/Flash Drive or DVD. So later you can Windows 11 directly using created flash drive or DVD.
Download Media Creation Tool
To Create Windows 11 USB Installation Media you will need to download Media Creation Tool from official site:
If the above link is not working then you can directly download this utility from official Windows 11 download page:
How to Create Windows 11 USB Installation Media?
Before creating Windows 11 bootable USB Installation Media, you will need a Flash drive which has at least 8GB of storage. Plug it into USB drive and follow the steps below:
After downloading MediaCreationToolW11, open the containing folder, right click on the tool and click on the "Run as administrator" option. It will ask for confirmation click on YES button to continue.
Now Windows 11 Setup dialog box will open, here you will need to accept Applicable notice and license terms. Click on Accept button.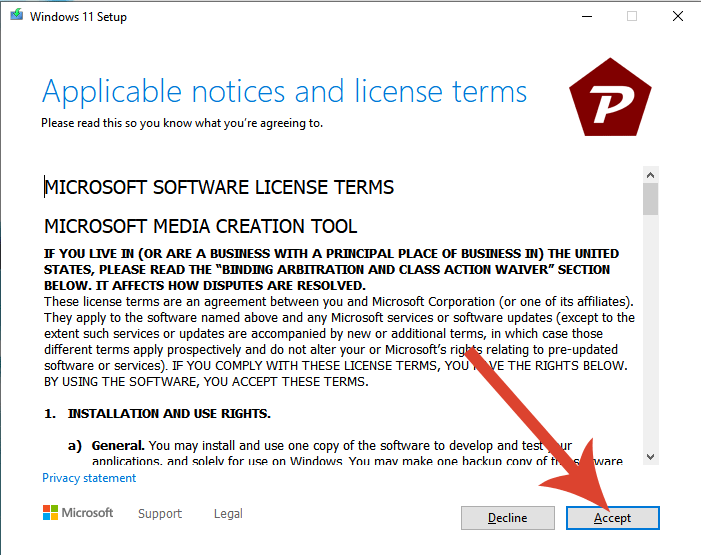 Next, Select language and edition screen will appear, Setup will automatically select appropriate language according to your current system. If you want to change language then uncheck the box of Use the recommended options for this PC and select the other language, otherwise click on the Next button to continue.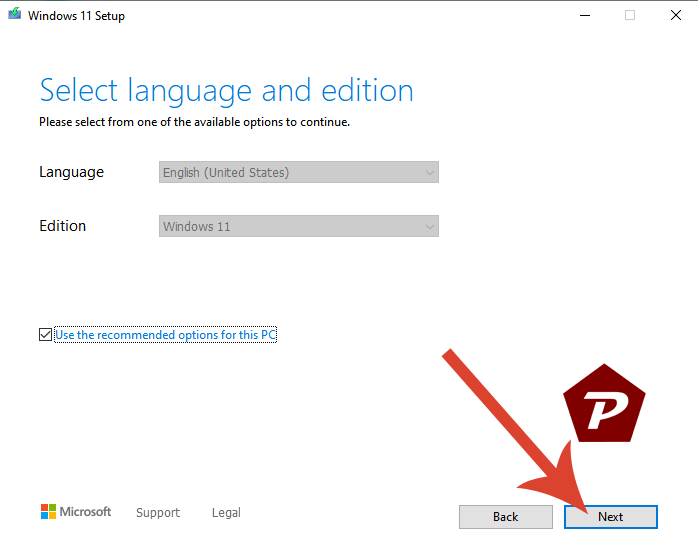 After this, you will need to choose media type between USB flash drive or ISO file. Here I'm creating USB flash drive as Windows 11 Installation Media. So I selected USB flash drive radio button and click Next.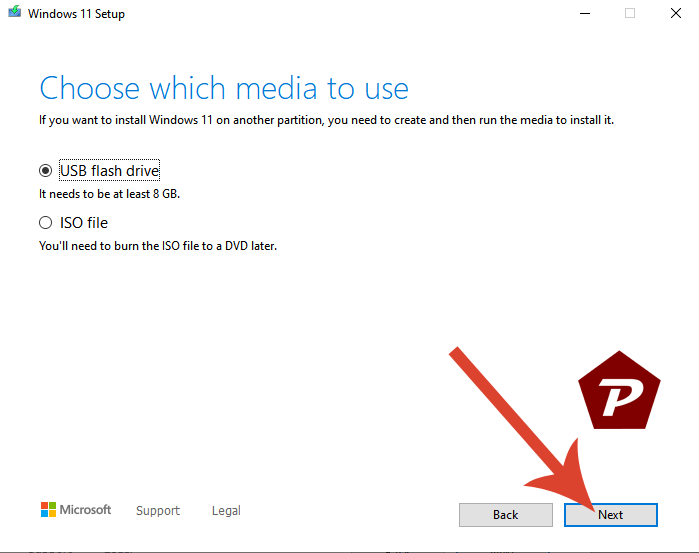 Now, if you have already attached USB flash drive, then it will automatically selected. If you have not inserted yet, then insert it and click on the Refresh drive list option. After selecting correct drive click on the Next button to continue.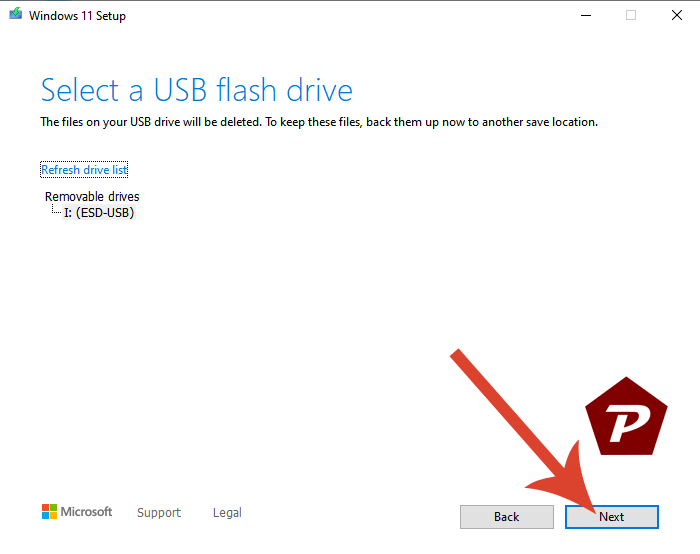 Now, Windows 11 downloading will start, once download finish, setup will automatically start creating Windows 11 Media disk.
As soon as it will finish media creation, you will see Your USB flash drive is ready screen. After that click on the Finish button to complete setup.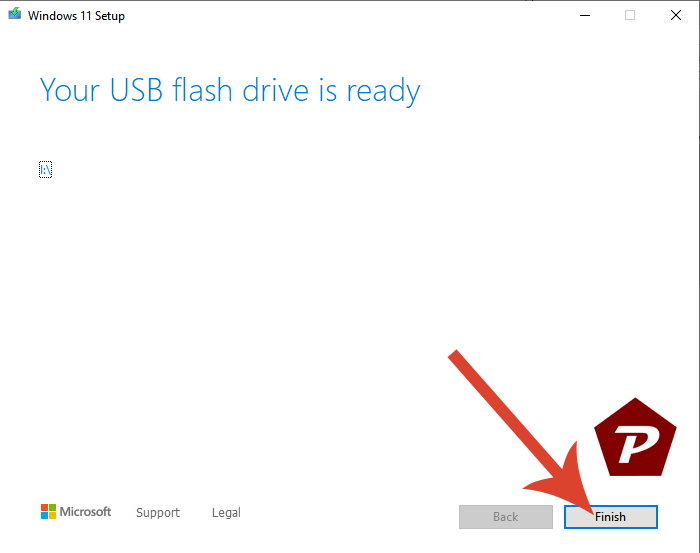 Now you have successfully created a Bootable Windows 11 USB Flash drive and can install Windows 11 anytime into a PC which meet minimum requirements of Windows 11.