Microsoft officially released Windows 11 on October 5th, 2021, making it available to everyone. Existing Windows 10 customers can upgrade to Windows 11 for free by downloading and installing it through either Windows Update or Microsoft's Windows 11 Download Assistant.
Existing Windows 10 users can get upgrade via Windows Update only if their pc meet requirements otherwise you will get following error: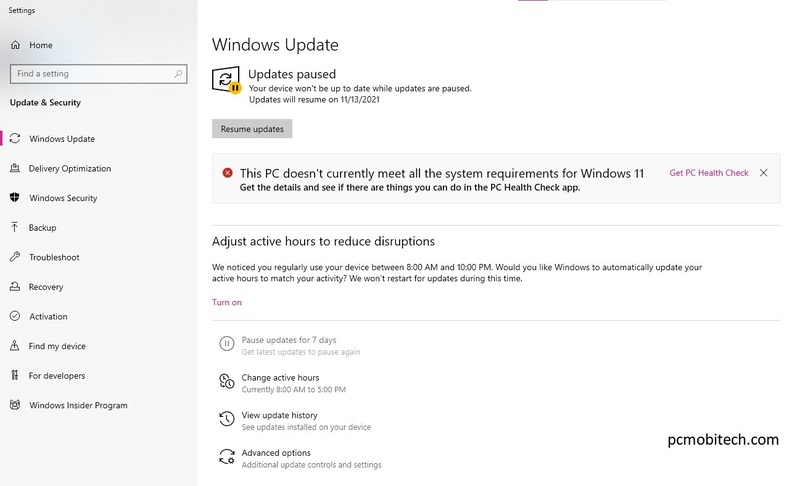 If your pc is compatible for Windows 11 then you will get notifiaction to upgrade your Windows 10 to Windows 11 via Windows update: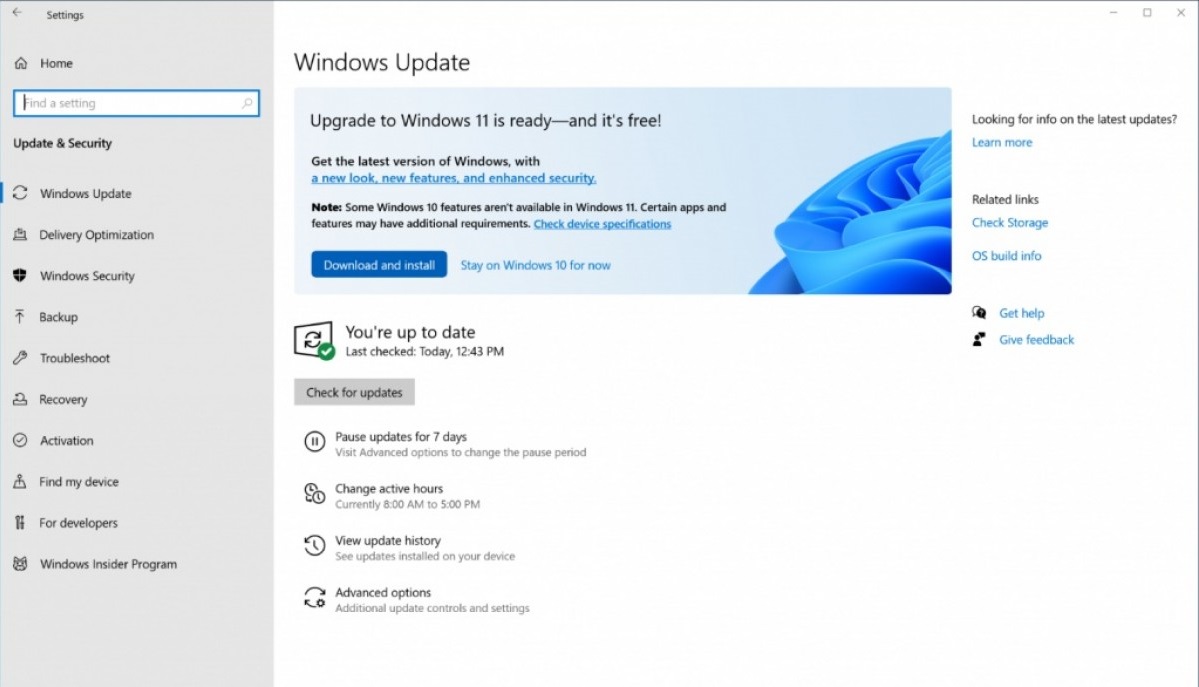 When you get the notification just click on the "Download and Install" button and follow the on-screen instruction to complete installation.
How to Download Windows 11 Without Windows Update?
There are 3 more ways to download Windows 11 without the Windows Update. Just goto official site and follow below instruction:
⇒ Click here to go to Windows 11 Download page.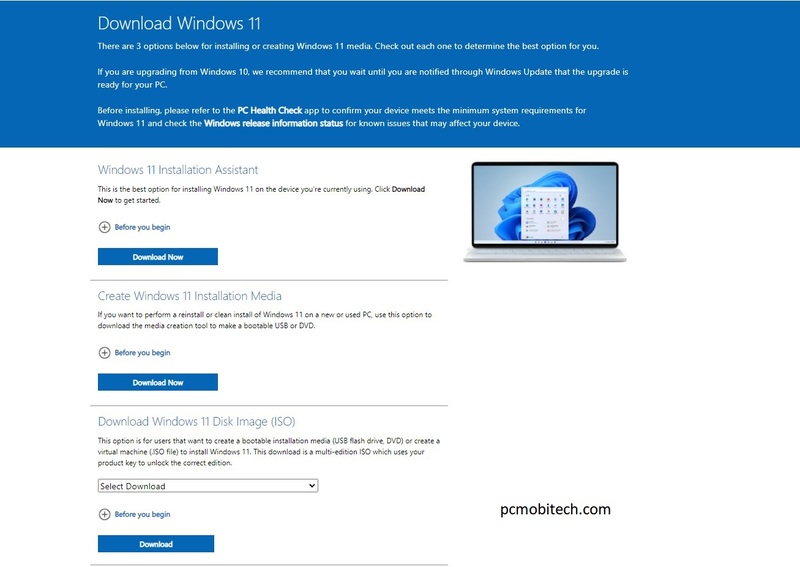 1- Windows 11 Installation Assistant
If your PC meet requirements but you can't download and install through Windows Update then this option will work for you.
Microsoft Windows 11 Assistant works same as that Windows 10 Download Assistant which you have used previously. It will download update into Windows 10 and perform step by step upgrade task for you.
To Use Windows 11 Installation Assitant click on the Download Now button and follow the steps.
2- Create Windows 11 Installation Media
The MediaCreationToolW11.exe utility will help you to download and create a bootable USB/Flash Drive or DVD. This option will best suite when you want to install fresh or clean Windows 11 copy into your existing or new PC.
To Download Media Creation Tool click on the Download Now button and later use following guide to create Windows 11 bootable USB Pen Drive:
3- Download Windows 11 ISO Offline Full Version
Use this option to download Micrsoft Windows 11 Disk Image (ISO). After download you can make a bootable installation media such as USB/Flash Drive & DVD and also use it to install Windows 11 on Virtual Machine including Oracle Virtualbox, VMware Workstation Player, Parallels Desktop, QEMU and Microsoft Hyper-V, etc.
This Windows 11 is a multi-edition ISO image including: Windows 11 Home, Windows 11 Pro, Windows 11 Pro Education, Windows 11 Pro for Workstations, Windows 11 Enterprise, Windows 11 Education, Windows 11 Mixed Reality, to unlock correct version you will need to purchase product key.
To Download Windows 11 ISO, click on the Download button and it will ask you to Select the product language, choose the correct one from dropdown list and click on Confirm button.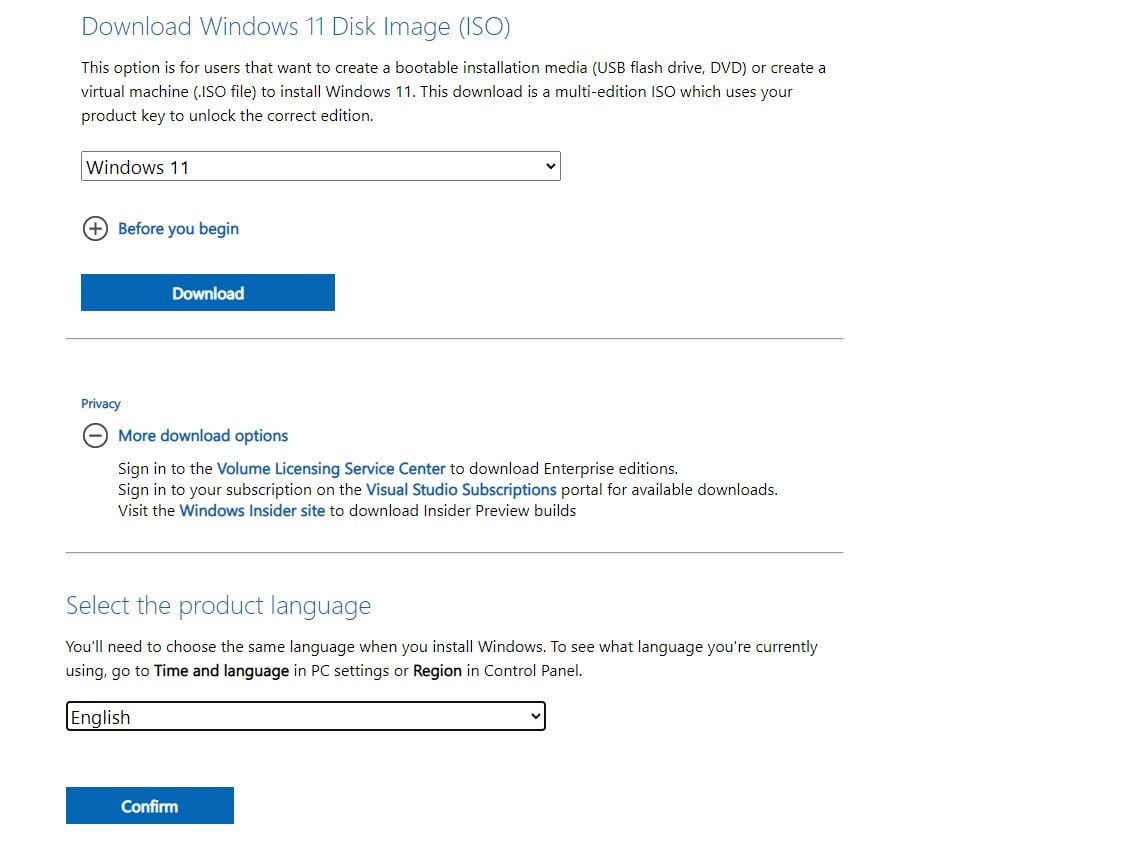 After clicking on Confirm Download option will appear, click on the 64-bit Download and an image file download will begin.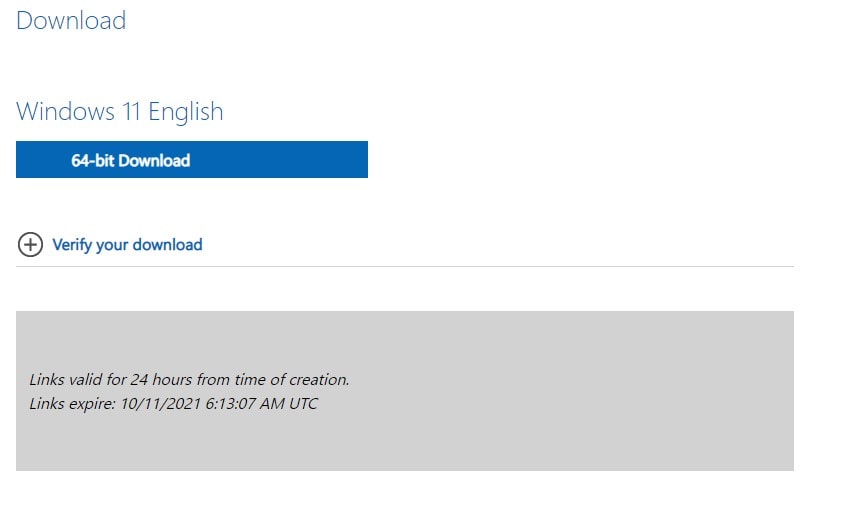 The download link will be valid for 24 hours, so download complete file before expiration otherwise you will have to redownload full disk image using same steps again.